---
CAT BLOUSE xs, RED PLAID SKIRT xs, STEVE MADDEN COAT s, GREEN BOOTIES eu38
---
I am not ashamed to say that I went all out in the green and red department for my final Christmas look. Hey, I only get to bring it out once a year, so I think I get a pass.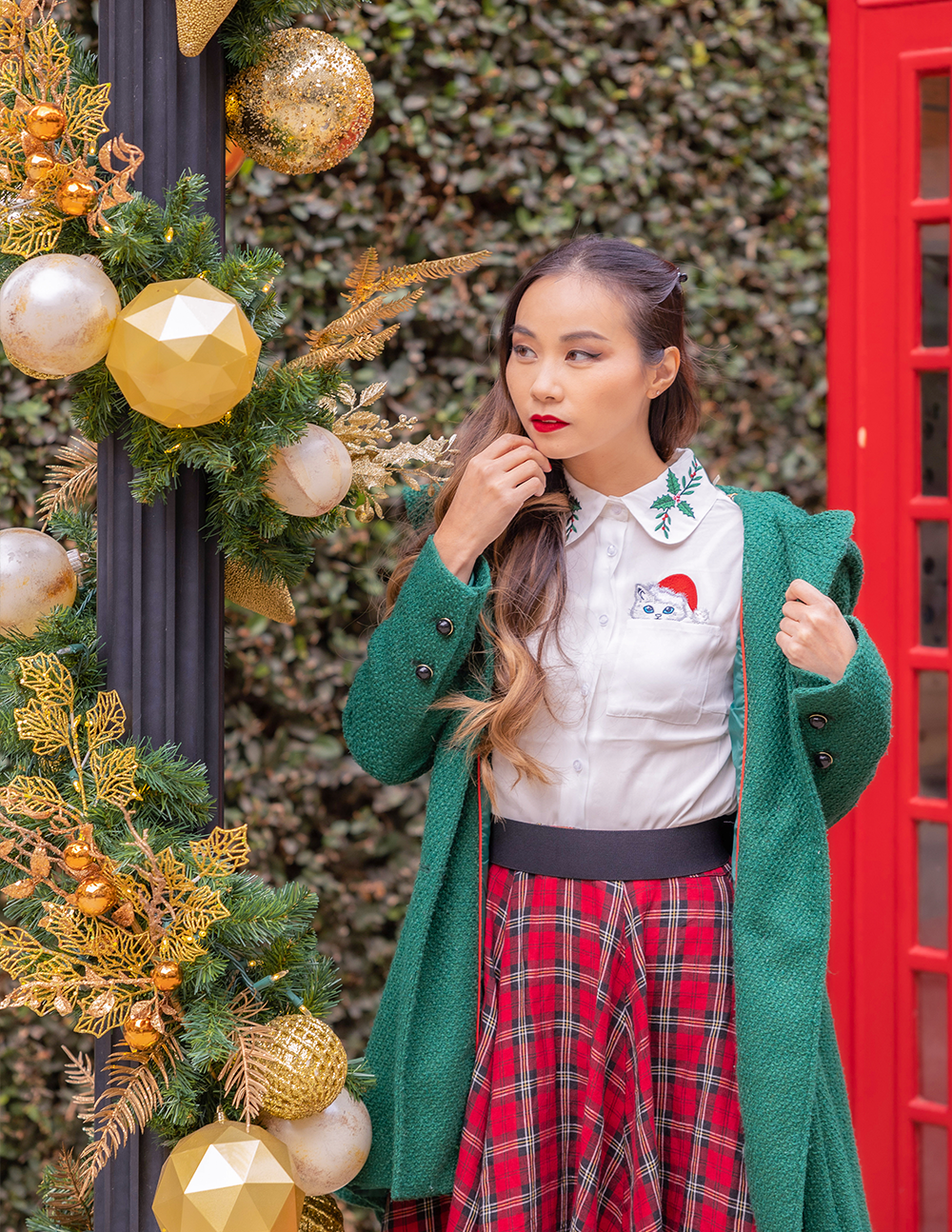 The theme this year is cats…on everything. The previous post had a cat on a sweater, but this one is a cat on a blouse, peeking out of the pocket no less! The material is thinner than I would have liked, being that you'd probably wear it during the colder months. If it were made out of a flannel I might give it higher marks. But the real selling point is the gorgeous holly embroidery on the collar.
The skirt is the same skirt from the previous post, but in a different color. The red plaid is quintessential for Christmas, so I was saving it for my last Christmas outfit. Again, it's a full circle skirt and hangs below the knee, which is really great if you're keen on wearing skirts during the colder months. It's like wearing a blanket. Also, pockets in skirts is an absolute must for me!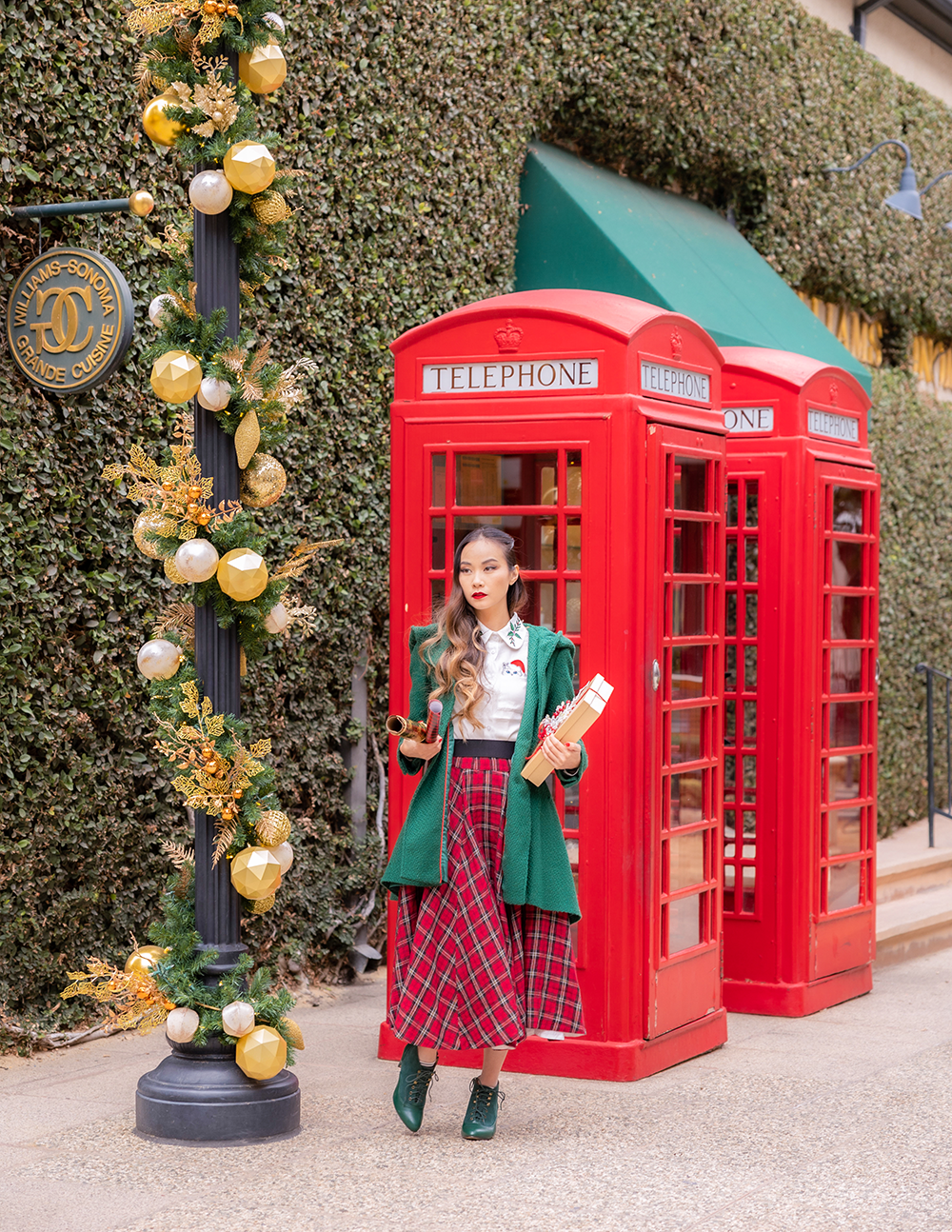 To complete the look, I went with the green theme this time. Throwing on a pair of green booties and a large green coat (it's old from Steve Madden).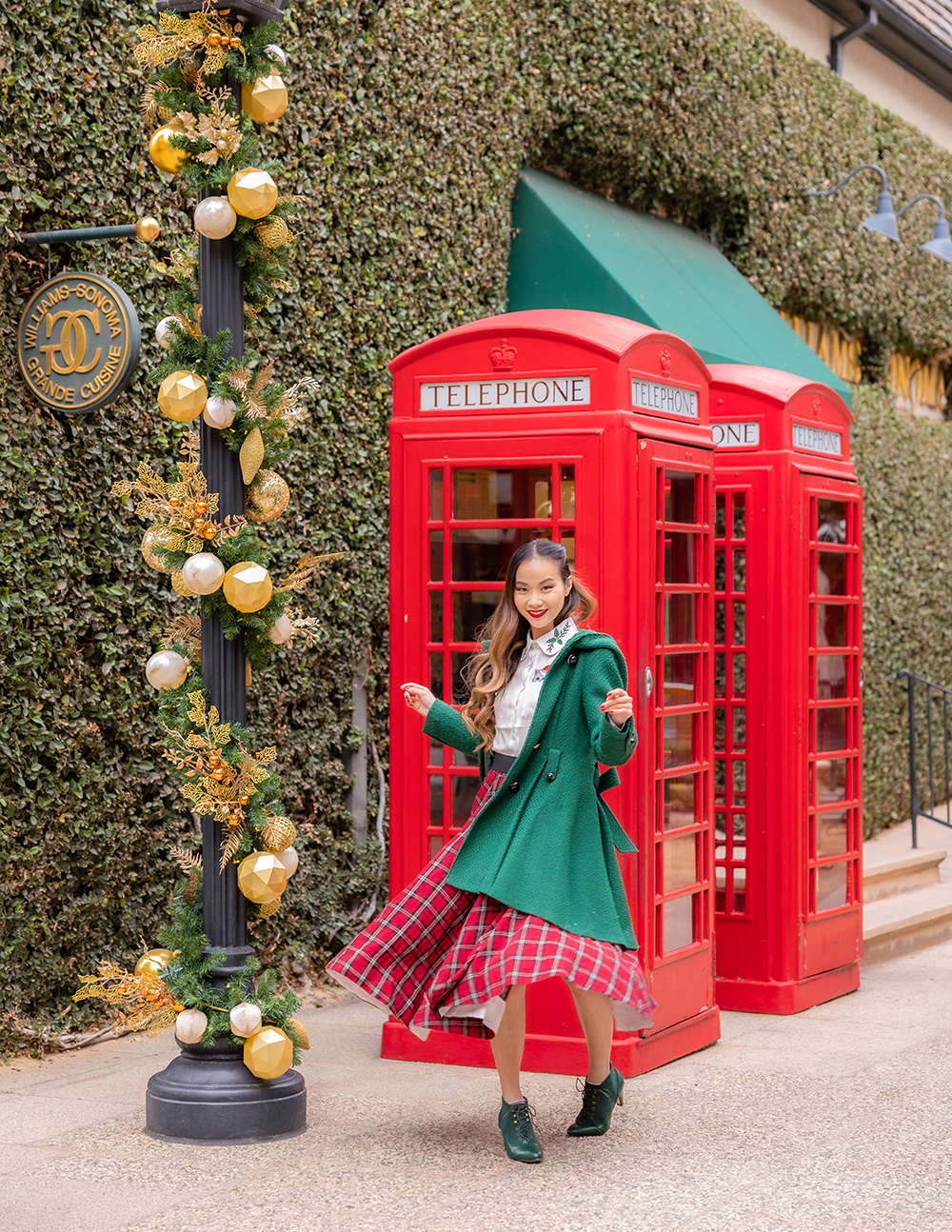 as always,