---
MESH TOP s, SKIRT xs, BOOTIES, HAIRBOW
---
Goldly go where no one has gone before – Captain Jacquard
If you're keeping track, that's the second Star Trek reference I've made, and honestly, I thought that quote was really clever 😂
Now, it used to be a fashion faux pas, but these days, it's perfectly ok to mix patterns. Here I've mixed a button-up burnout mesh houndstooth puff sleeves top with a gorgeous jacquard midi skirt with gold motif details.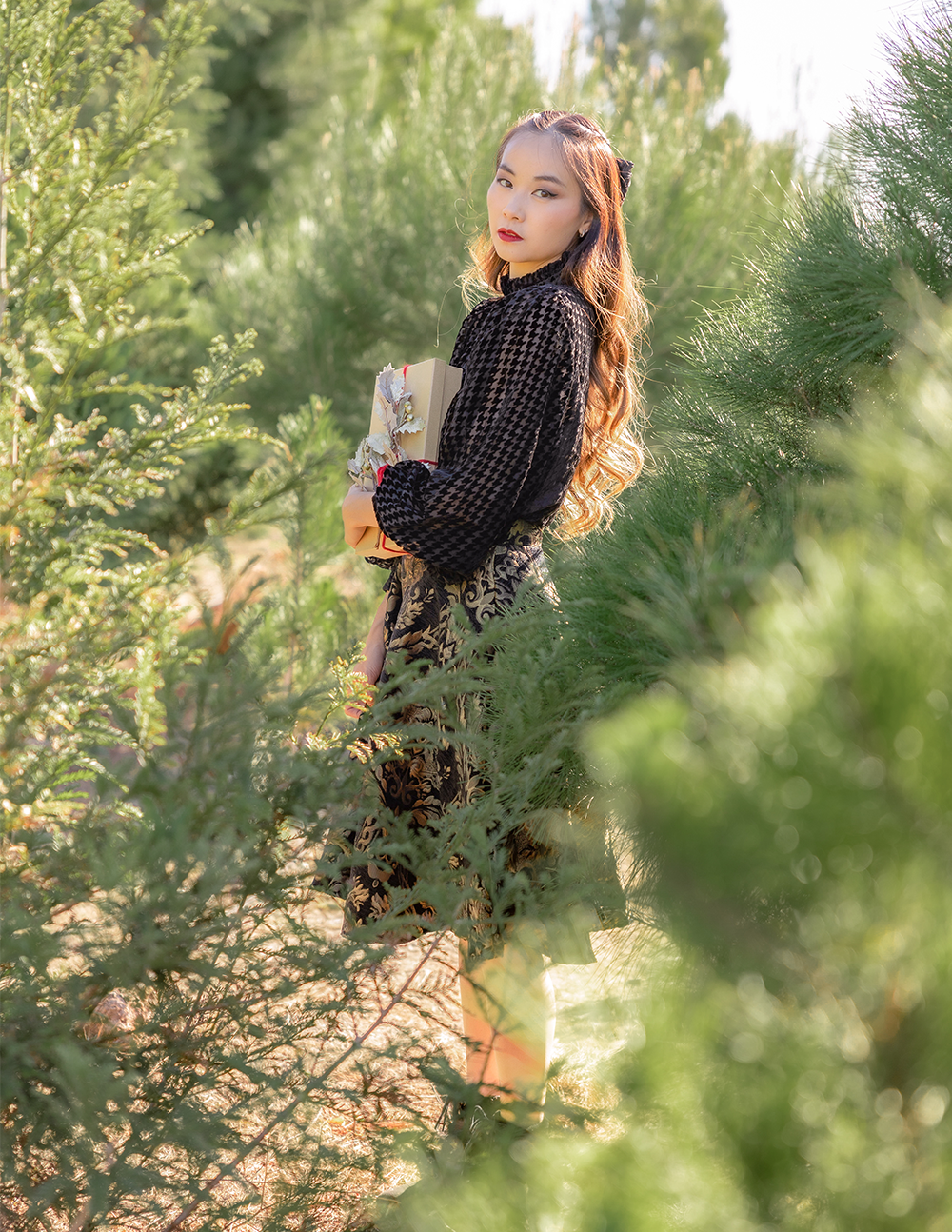 It's a slightly moodier look for the evening, perfect for a holiday date, or a night out with the girls.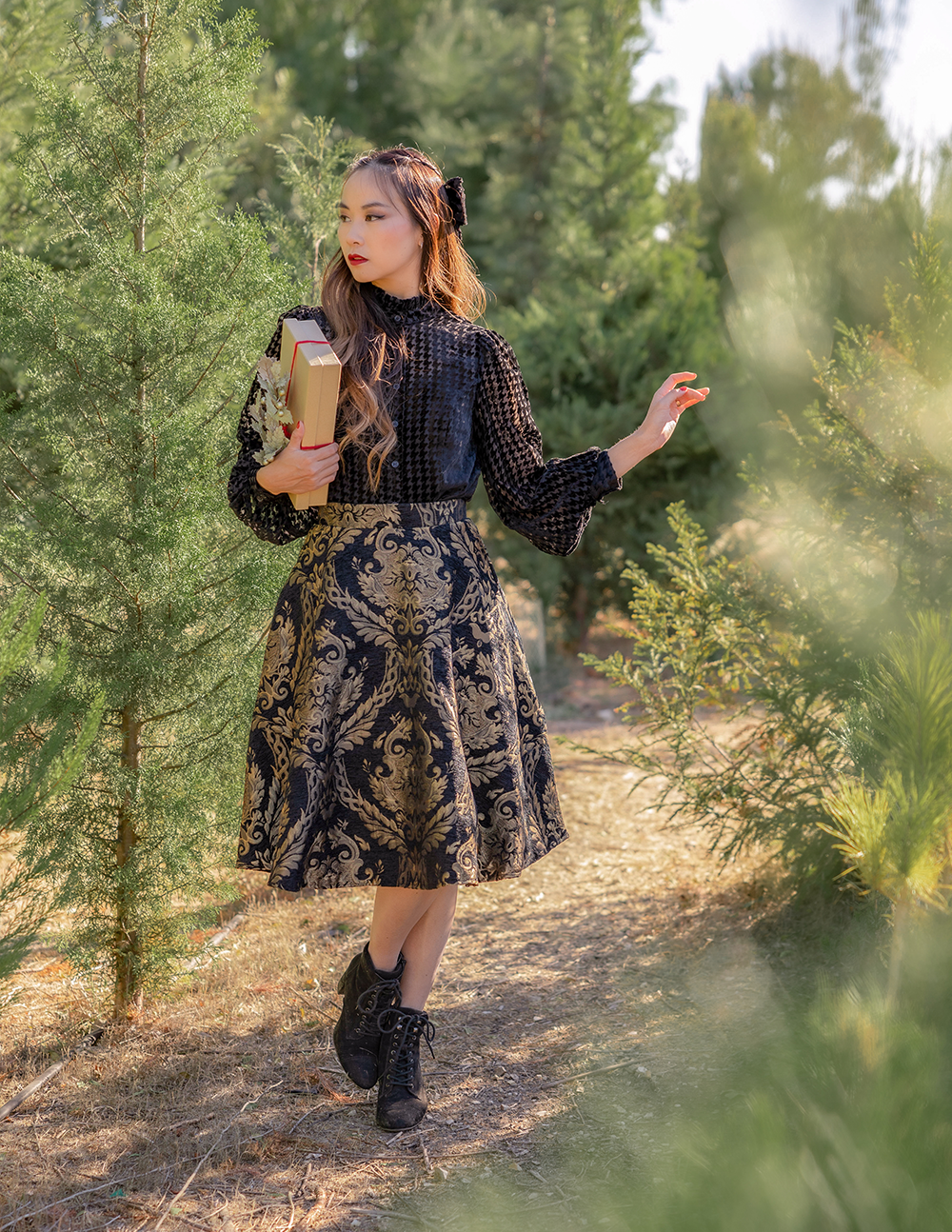 My favorite booties that I wear with almost every outfit because everyone needs a good bootie in their life. It's just a fact.
Speaking of bows, I can't go without plugging my own store! I make these giant hair bows that I absolutely adore. The burnout mesh of this black bow matches the burnout mesh of the top in the most coincidental yet satisfying way.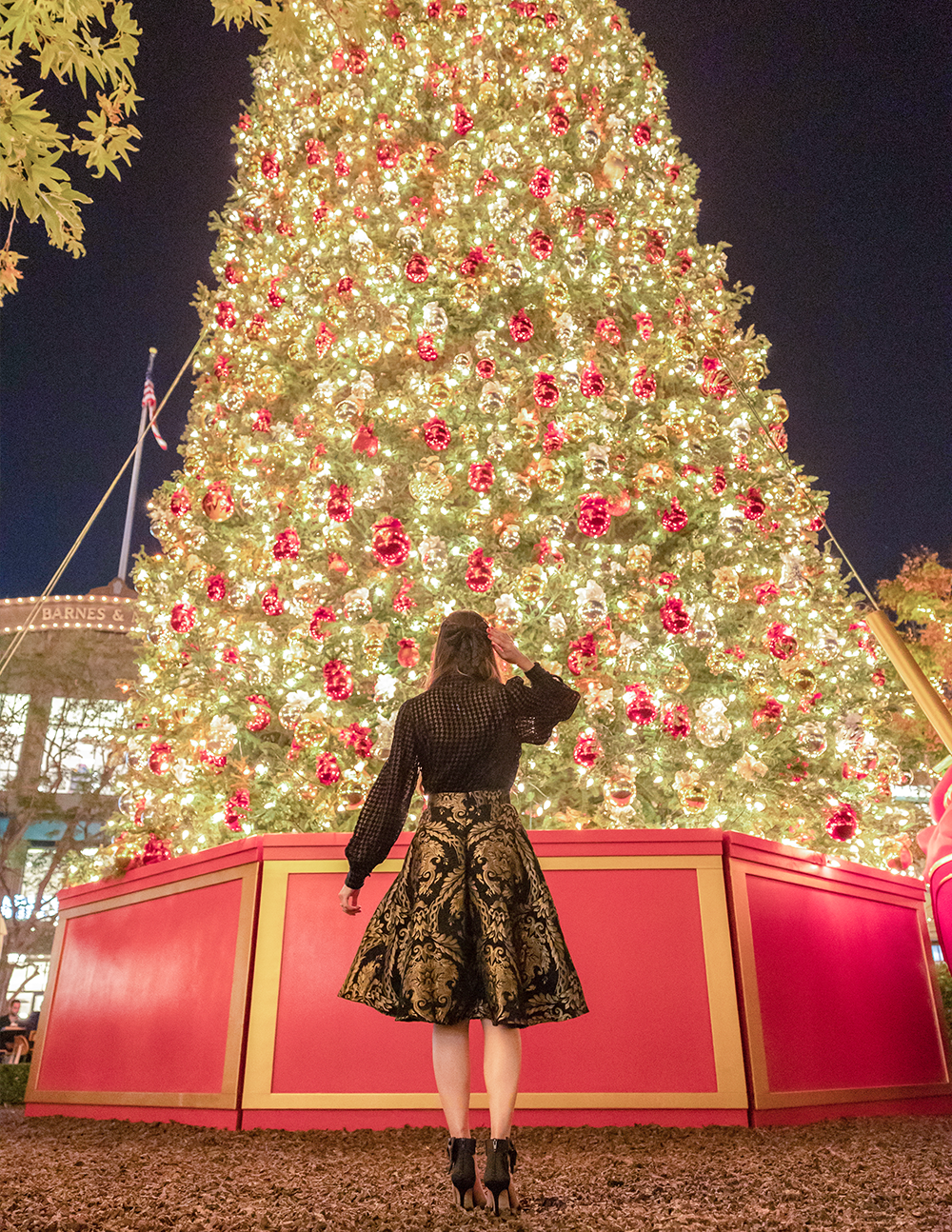 as always,