---
CAT SWEATER s, BLACK PLAID SKIRT xs, BROWN BOOTS eu38, COACH BELT xs
---
Tell me you're a cat mom without telling me you're a cat mom. The fact that I wear cat tops is completely besides the point. How you can really tell is the amount of actual cat hair I have all over this top!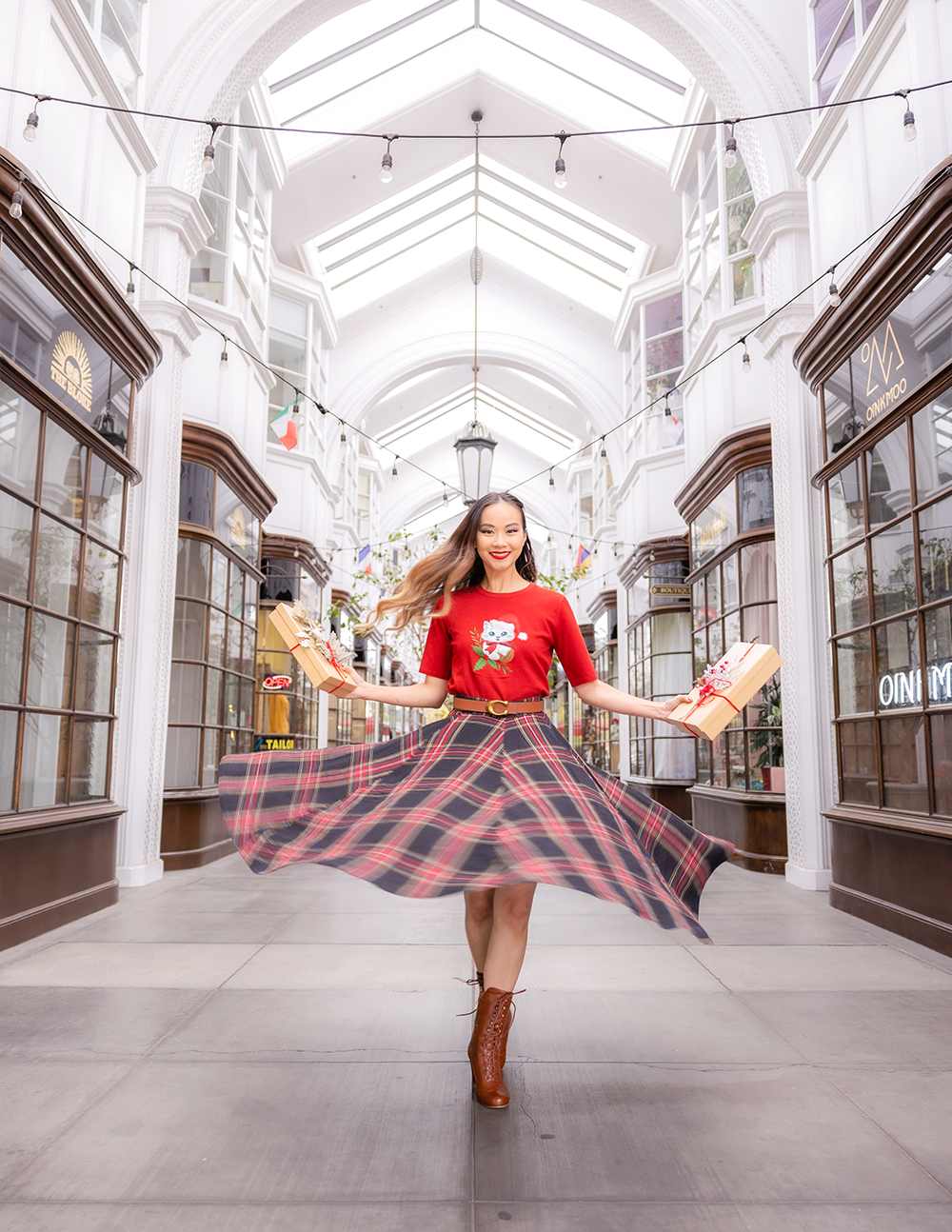 This sweater is a gorgeous red hue with the cutest embroidered cat wearing a Santa hat. If this doesn't scream cat Christmas, I don't know what would. I'm wearing the smallest size available, which is small, and it feels a little big on me. Maybe that's the style, but I would have preferred it to be slightly more fitted.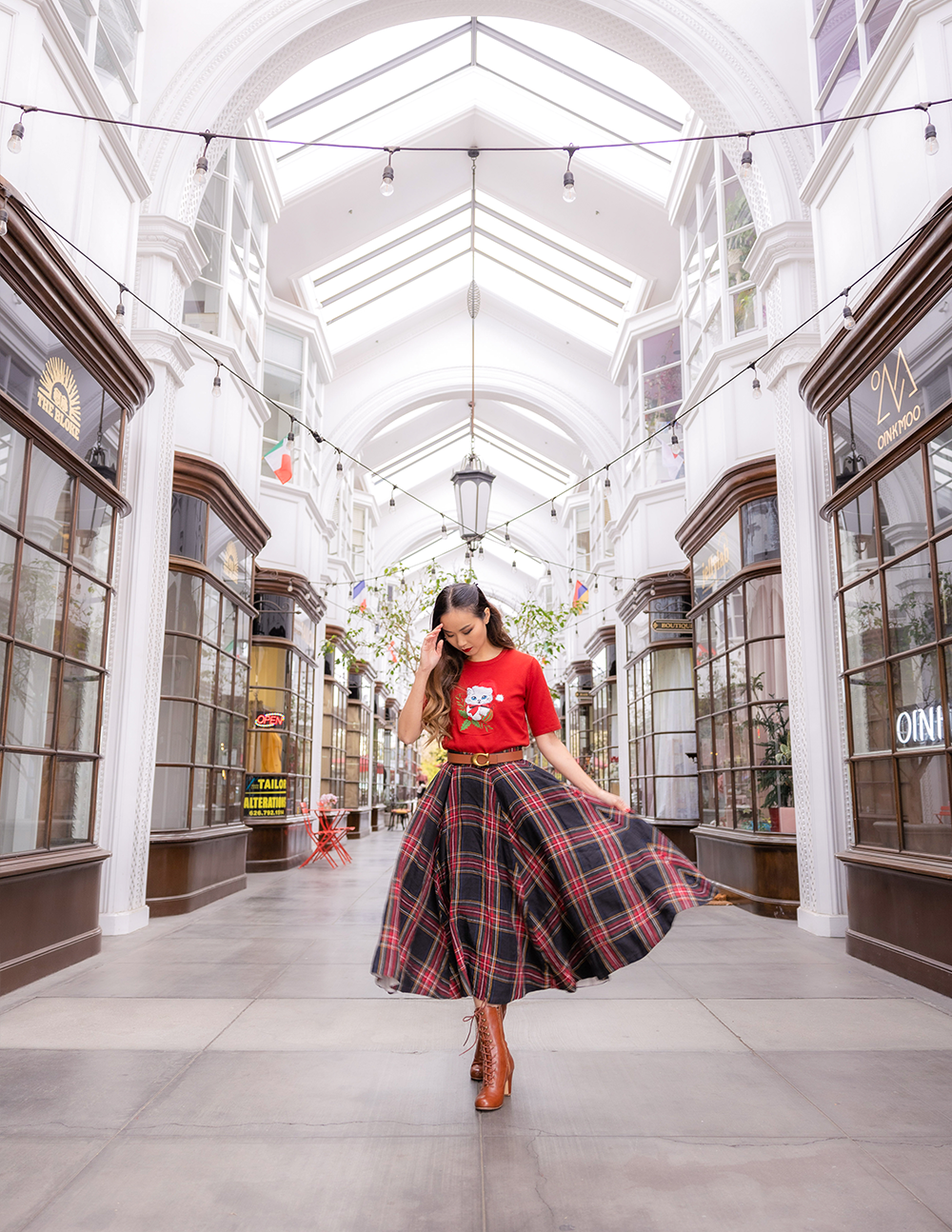 The black tartan linen skirt is a full circle skirt and hangs below the knee. It's longer than most of my circle skirts, so I don't have an appropriate length petticoat to go underneath. But I don't think it really needed it, because it looks beautiful as an A-line silhouette.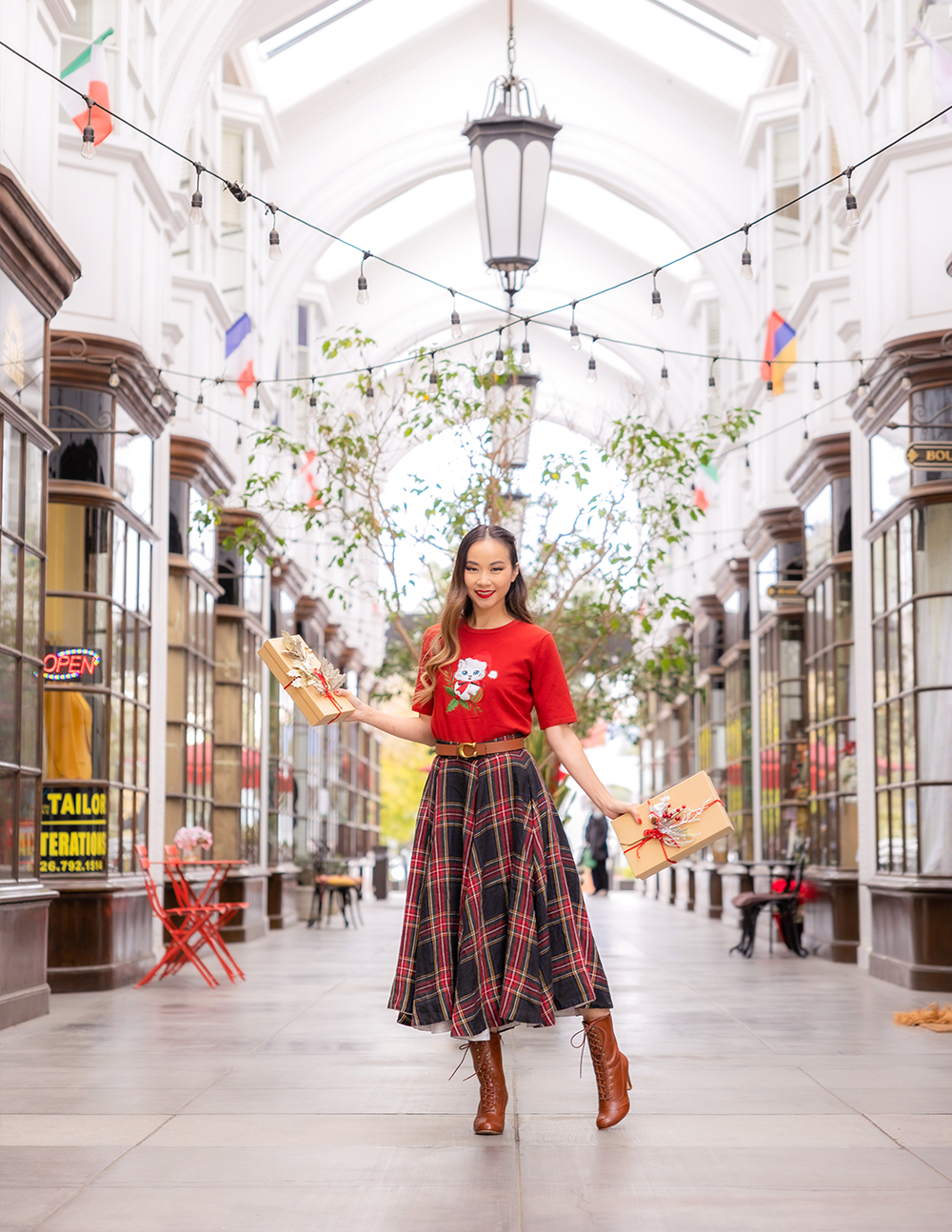 I didn't realize that the waist would be slightly stretchy otherwise I would have gone with an xxs. The xs is actually quite large on me that even a belt couldn't contain all the extra fabric. But I do absolutely love the white interior lining on the bottom hem. It adds just the right amount of weight to the bottom of the skirt for perfect twirlability.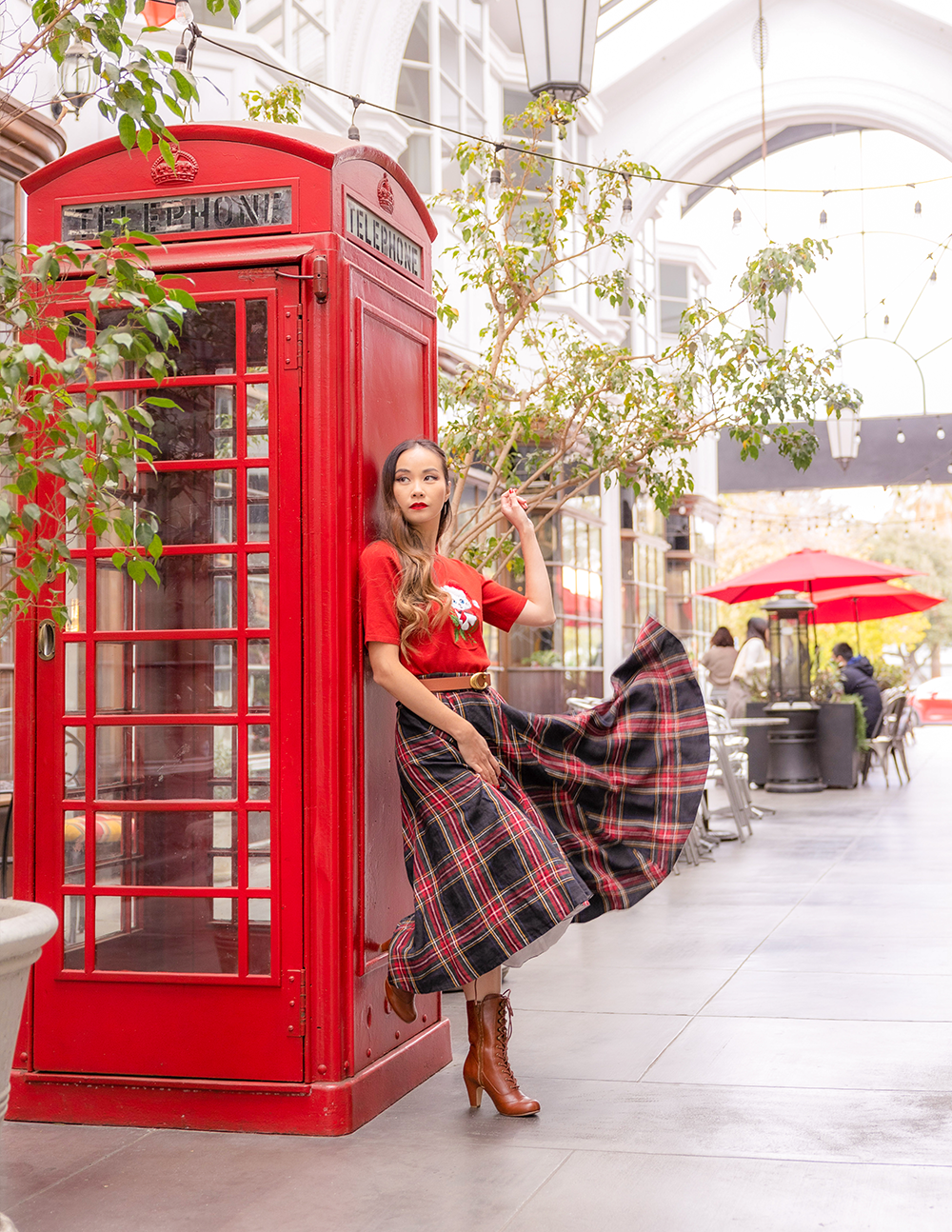 To complete this look, I stayed within the red hues and matched the brown belt with a pair of brown boots. The belt gives it a really timeless, sophisticated look, while the boots give it a more cottagey look. I totally dig how the skirt hem just grazes the top of the boots too. It reminds me of early 1900s fashion.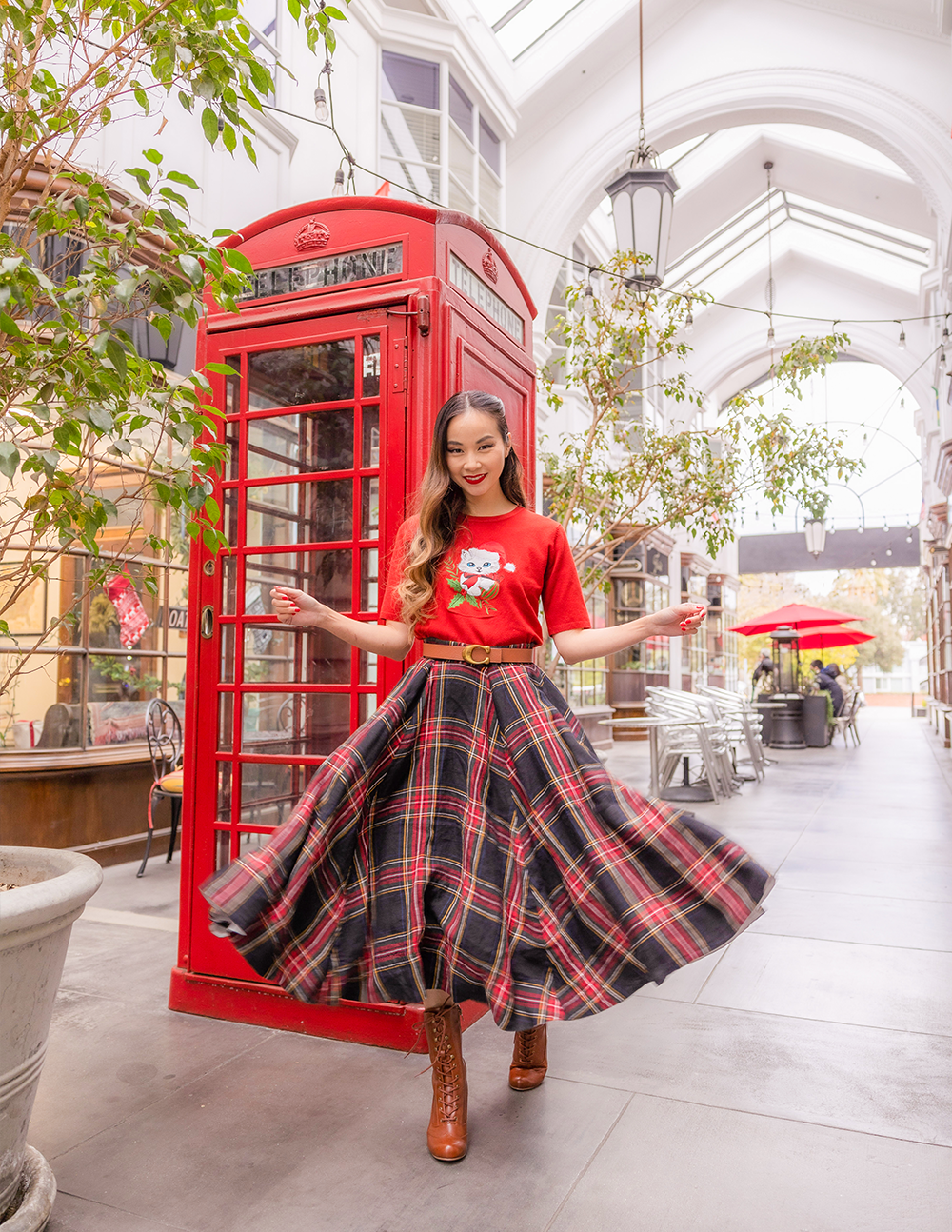 as always,