---
POODLE SKIRT UK8, LIGHT PINK SWEATER s, PETTICOAT xs-s, TRANSPARENT WHITE HEELS sz 7, HEADBAND
---
When you think of 50s fashion, the first thing that comes to mind is a poodle skirt á la Sandy in Grease or Lorraine in Back to the Future when Marty travels back in time to his parents' high school days. Those two movies were probably my first exposure to 50s fashion as a young girl.
I remember having 50s-themed school spirit days, birthday parties, and Halloween parties where all the girls showed up in poodle skirts, neck scarves and high ponytails. And all the boys dressed in cuffed jeans, crisp white tees with the collar popped, and slicked back hair. I always felt like teens were dressed so much better back then.
If ever there was a quintessential look from the 50s, it was this. When I first saw this skirt, I just had to have it. First, because it's THE skirt of the 50s, complete with kitten and string (and I'm a cat mom!). Second, because the color is straight out of a 50s diner, make no mistake.
Speaking of 50s diner, what other color comes to mind? Why PINK of course! See what I mean?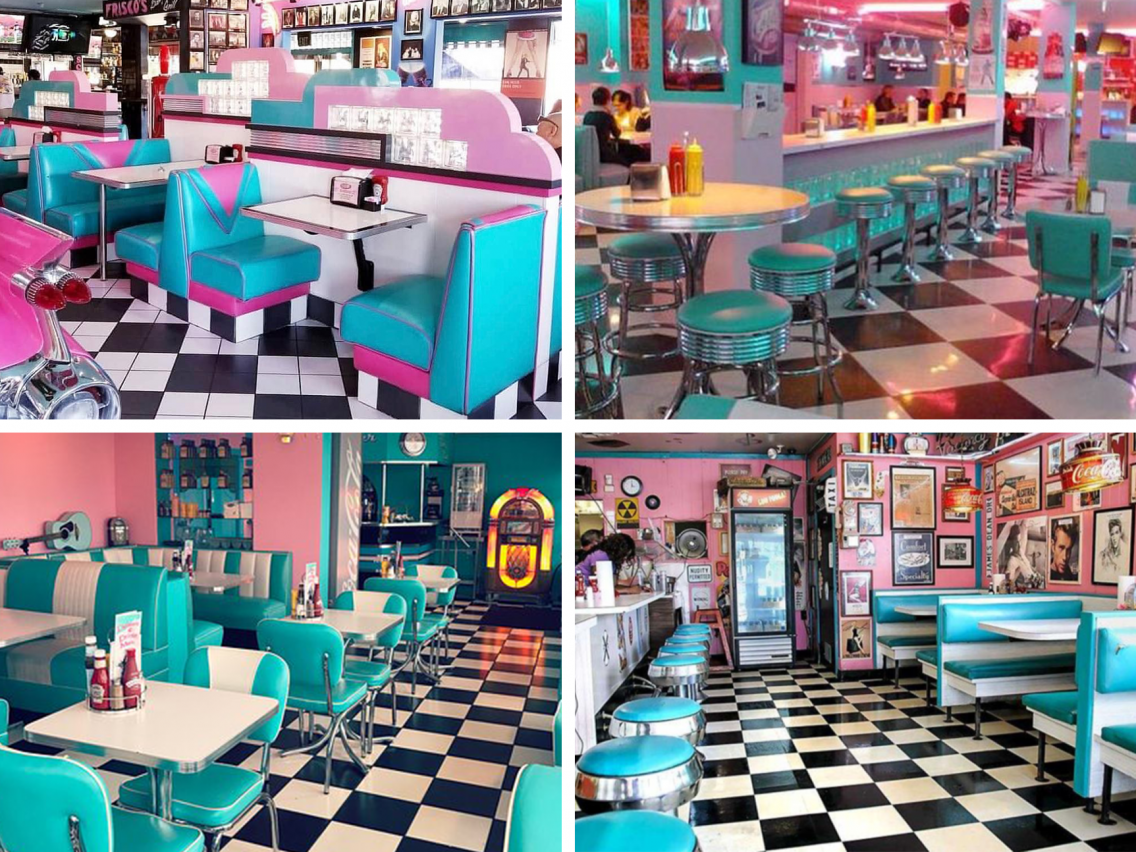 So naturally I paired the teal skirt with a pink sweater. I wore it on its own as a top, and I LOVE how it fits! It has 3/4 Sleeves and buttons all the way up to the crew neckline. It can be worn completely buttoned, or unbuttoned, or one button at the top, or with the neckline tucked under and the bottom three buttoned to form a v-neck.
It's surprisingly warm for being such a small sweater and the weave is a really cute design. I bought it in 3 other colors!
as always,