---
BAT SWEATER xs, ORANGE PLAID SKIRT ux8, BOOTIES sz7
---
When I was shopping for October/Halloween outfits, I wanted to buy things that weren't so overtly Halloween that I wouldn't be able to wear it past October 31. In an effort to be somewhat sustainable, I didn't want to limit my outfits to a once a year type of function. That meant, no crazy jack-o'-lantern/skull/zombie prints or bloody collars. Because as much as people want to say that they're Halloween all year round, let's face it, once Nov 1 hits, it's all about Christmas.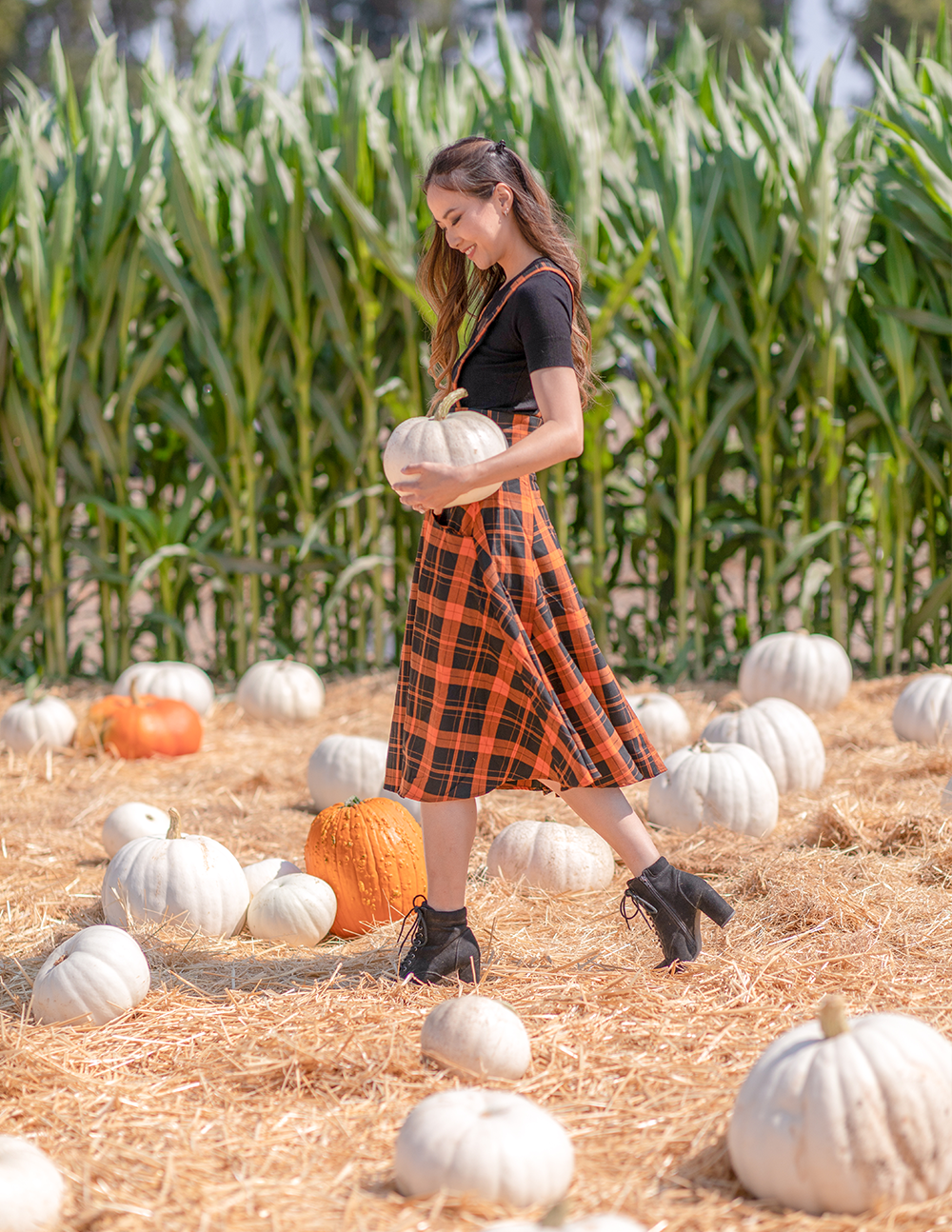 So I only indulged in this bat sweater because it is subtle enough in its design. The mesh cutout could easily be covered up from the inside or outside, and then it becomes a regular half sleeve pullover.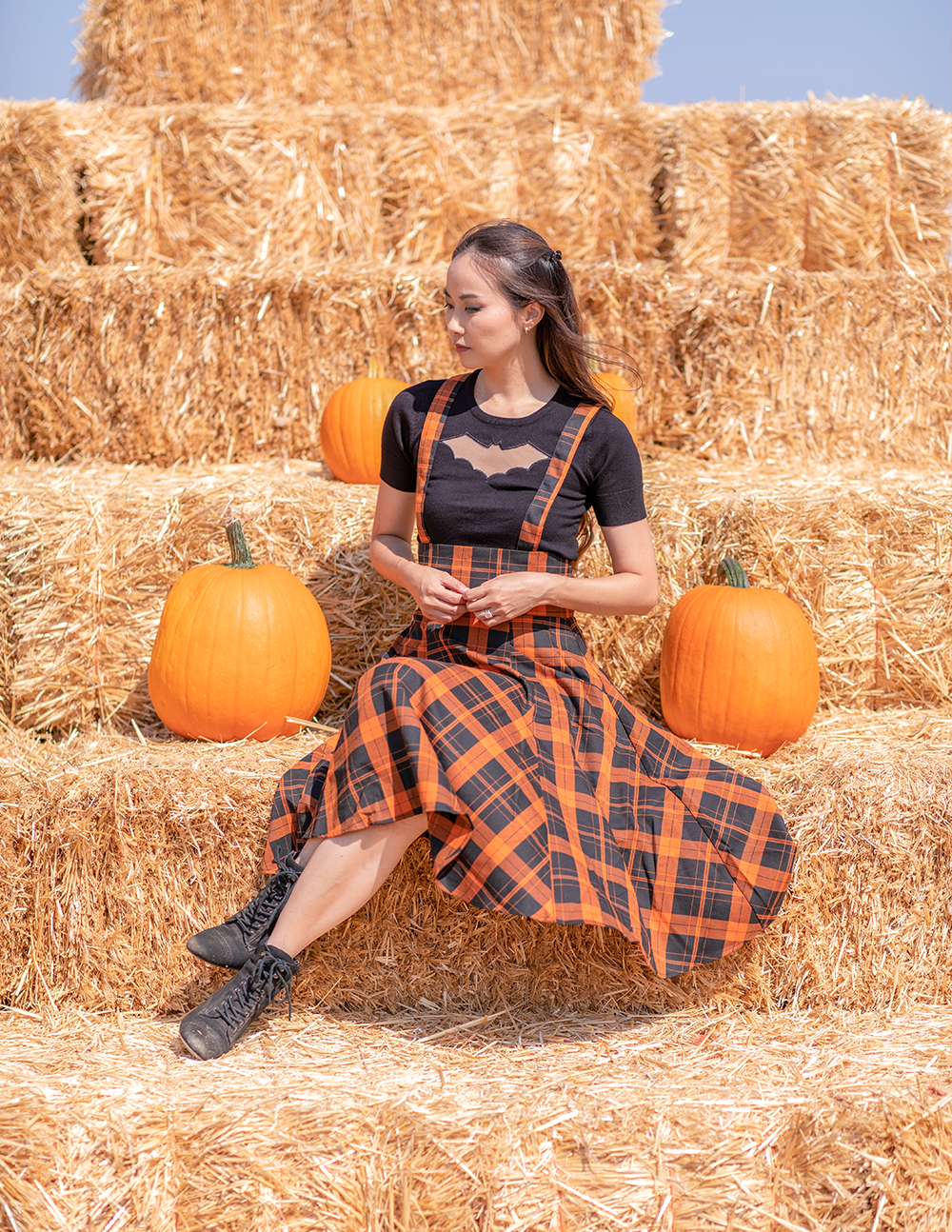 But really, it's this plaid skirt for me. When I saw it, I immediately thought of both October and November. Like, it's definitely on theme for October with the orange and black. But I can definitely see it being worn to a November picnic, with a big wool trench coat thrown over the top of everything.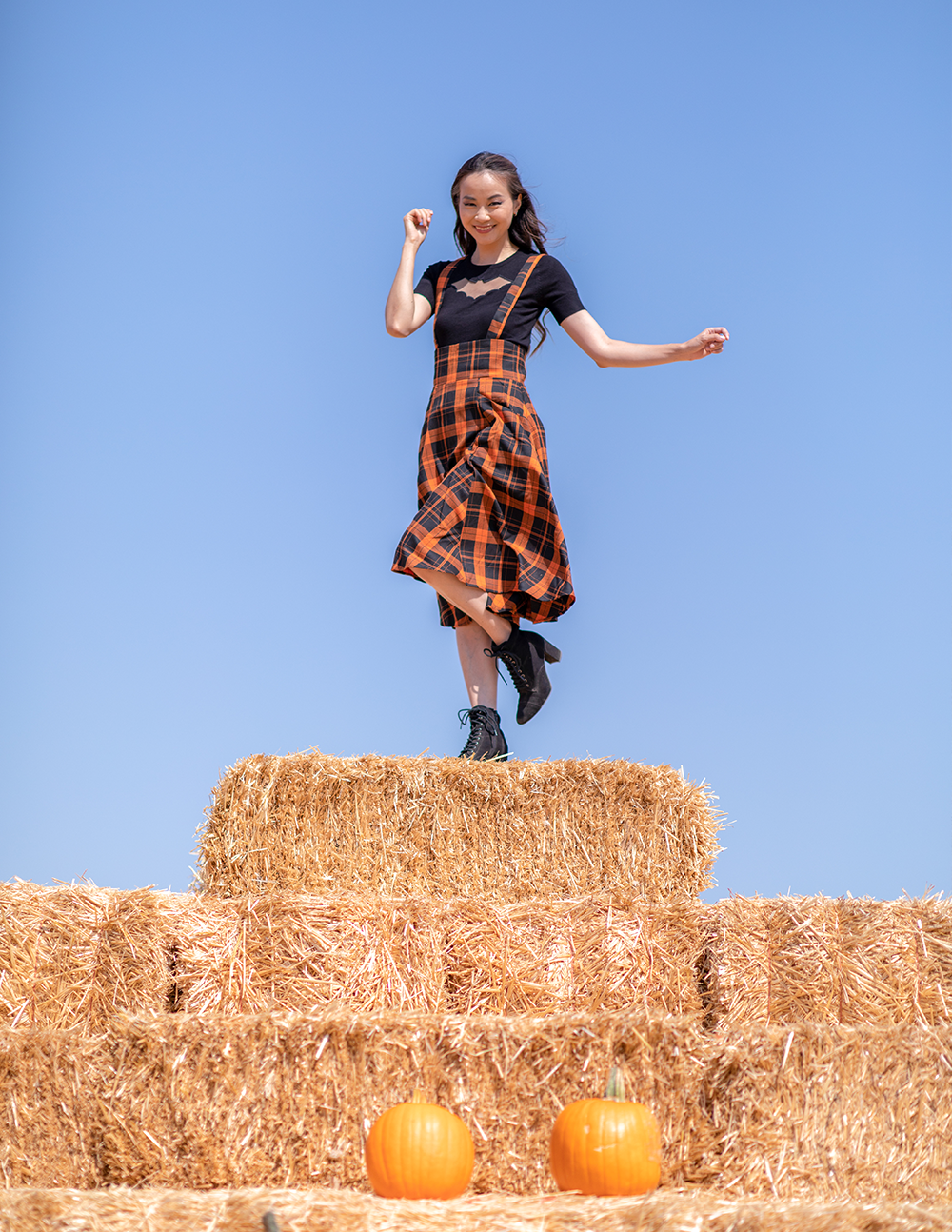 Switch out the black boots for brown ones, add a brown satchel and a red beret, and you are fall ready for your first semester at university.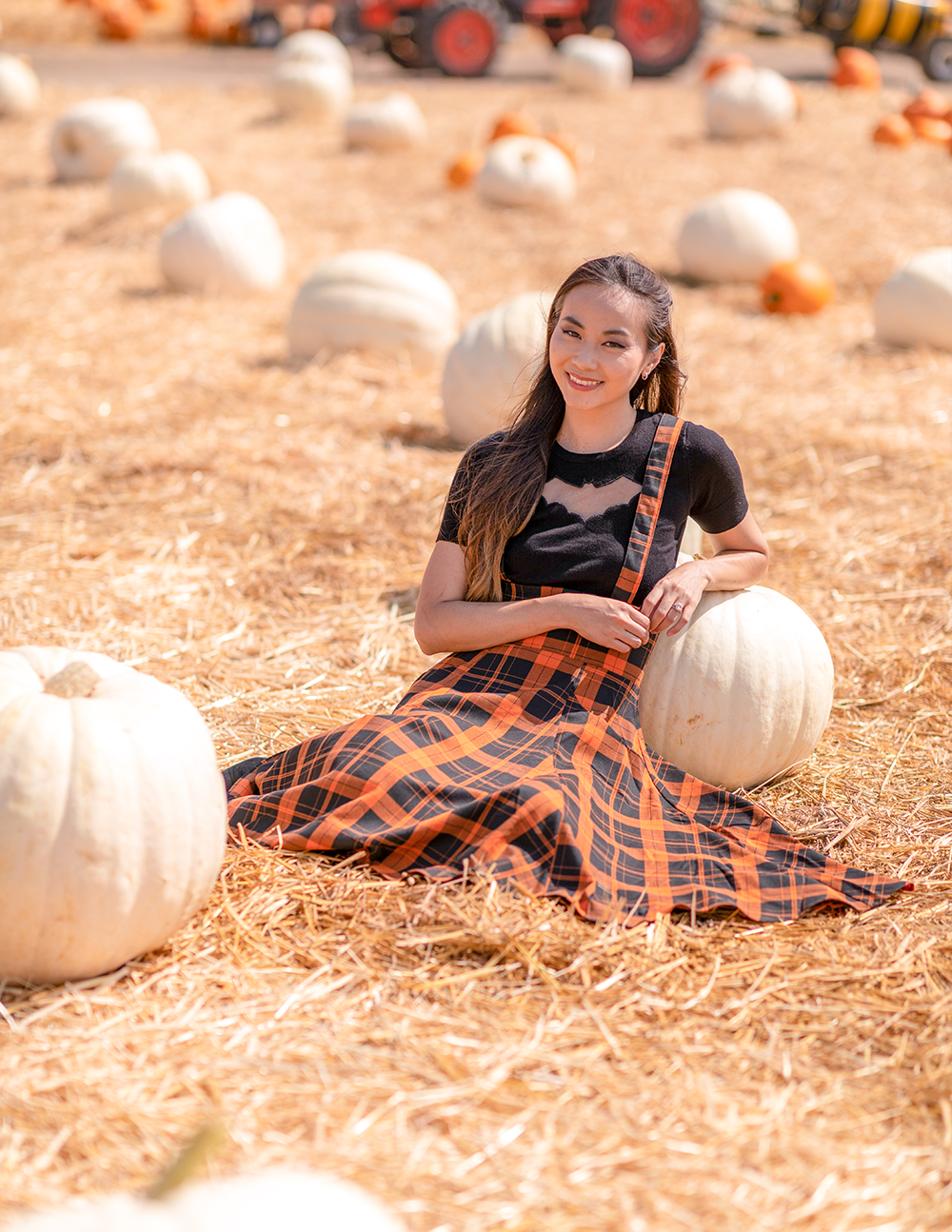 as always,