---
DRESS s, GLITTER FLATS sz7
---
I saw this pattern/color scheme a lot during spring and summer, especially in the travel blogger scene. Blue floral/toile de jouy has been really popular lately because people have been itching to travel, and it reminds them of Parisian linen, or Mykonos, or fine china and silk from the east. I get it, if you can't go there, wear something that makes you feel like you are.
Honestly, I can see this color/pattern being a favorite for several more seasons because it just WORKS. Kind of like the way rose gold was everywhere several years ago and you couldn't get away from it! (Truth be told, I still love it though!)
This dress is a great dupe for the House of CB one that everyone had. It's midi length with a ruffle hem. It hits a little low on the leg for my personal preference, unless I were to wear heels with it. It hangs on the body quite nicely, and I love the shoulder ties. They're a little hard to tie whilst on the body, so it took a few on and offs to get it just right.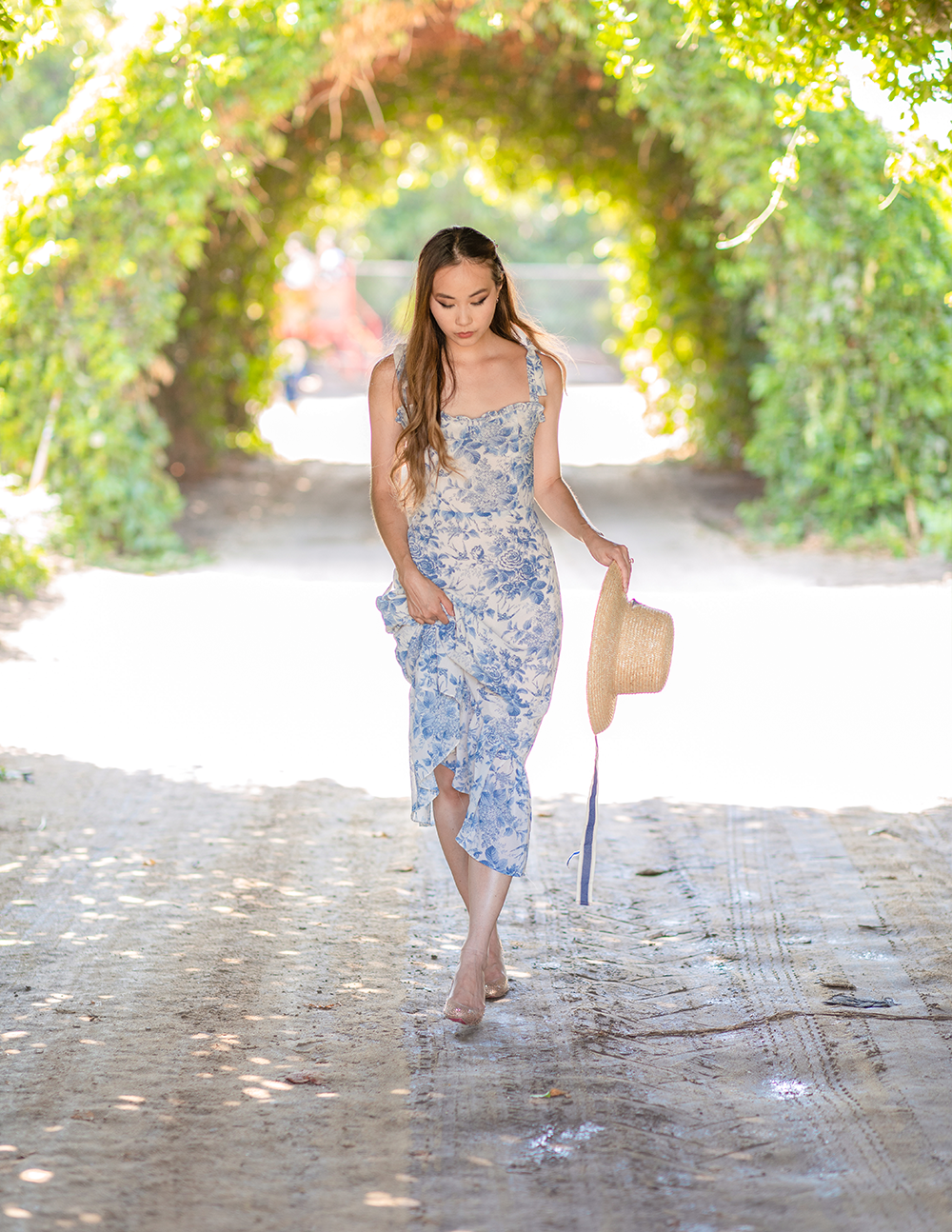 The only downside is that it's definitely meant for people with a bigger bust than me…which is everyone. It was quite loose on me in that region, so I had to be careful when bending over.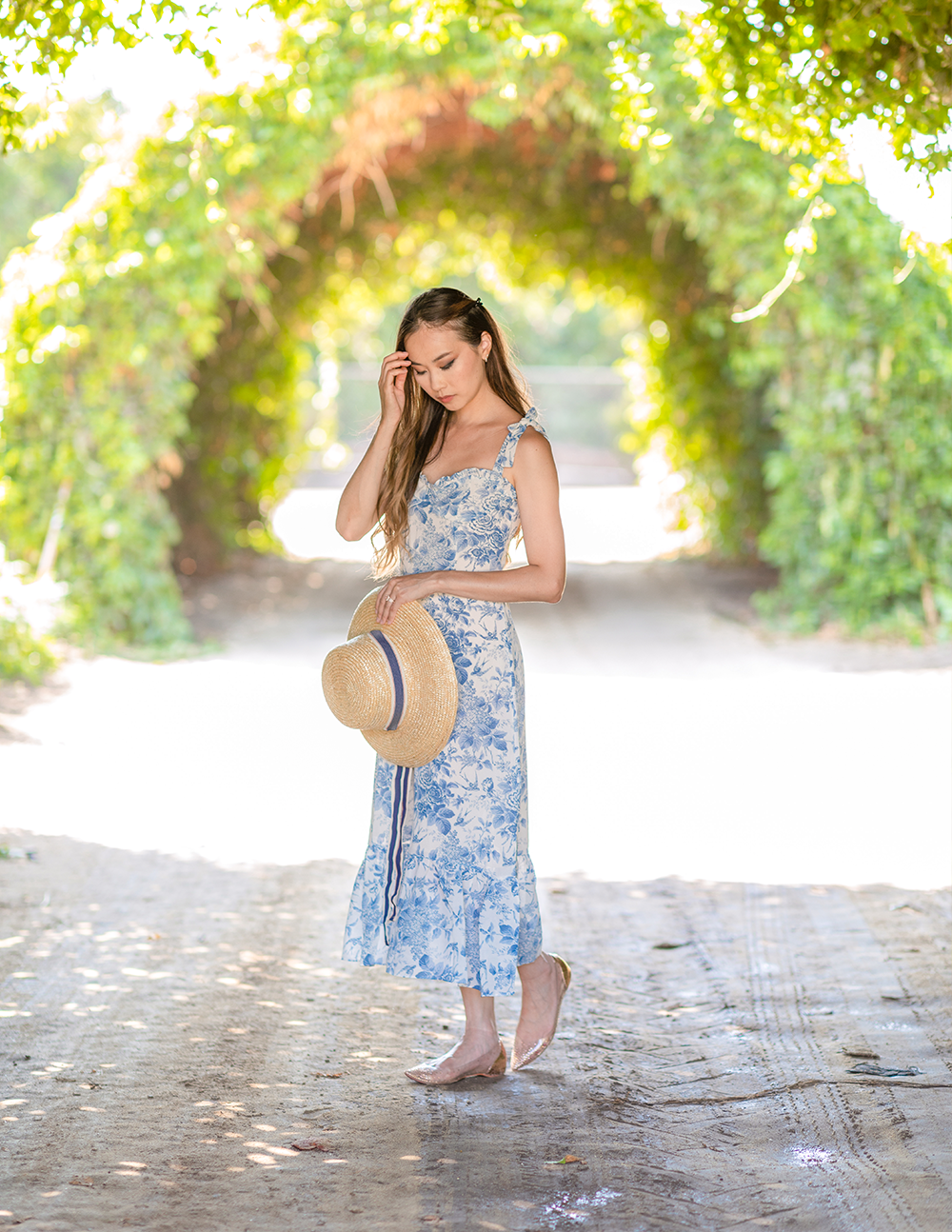 I'm instantly whisked away to the glowing vineyards of Tuscany when I wear this dress. I think that's just my travel-ravaged brain thinking though.
as always,