---
Unique Vintage Pinafore (similar) s, SWEATER TOP s, Modcloth Heels (old; SIMILAR), MUSHROOM BASKET
---
I started wearing suspender pinafore-style skirts a little over a year ago and I just love the way they fit. They're usually made as a circle skirt with an extra wide waistband that turns it into a high waisted skirt. And by high waisted, I mean underbust. The suspenders make it closer to overalls than a skirt, and traditionally they also come with a bib, much like an apron.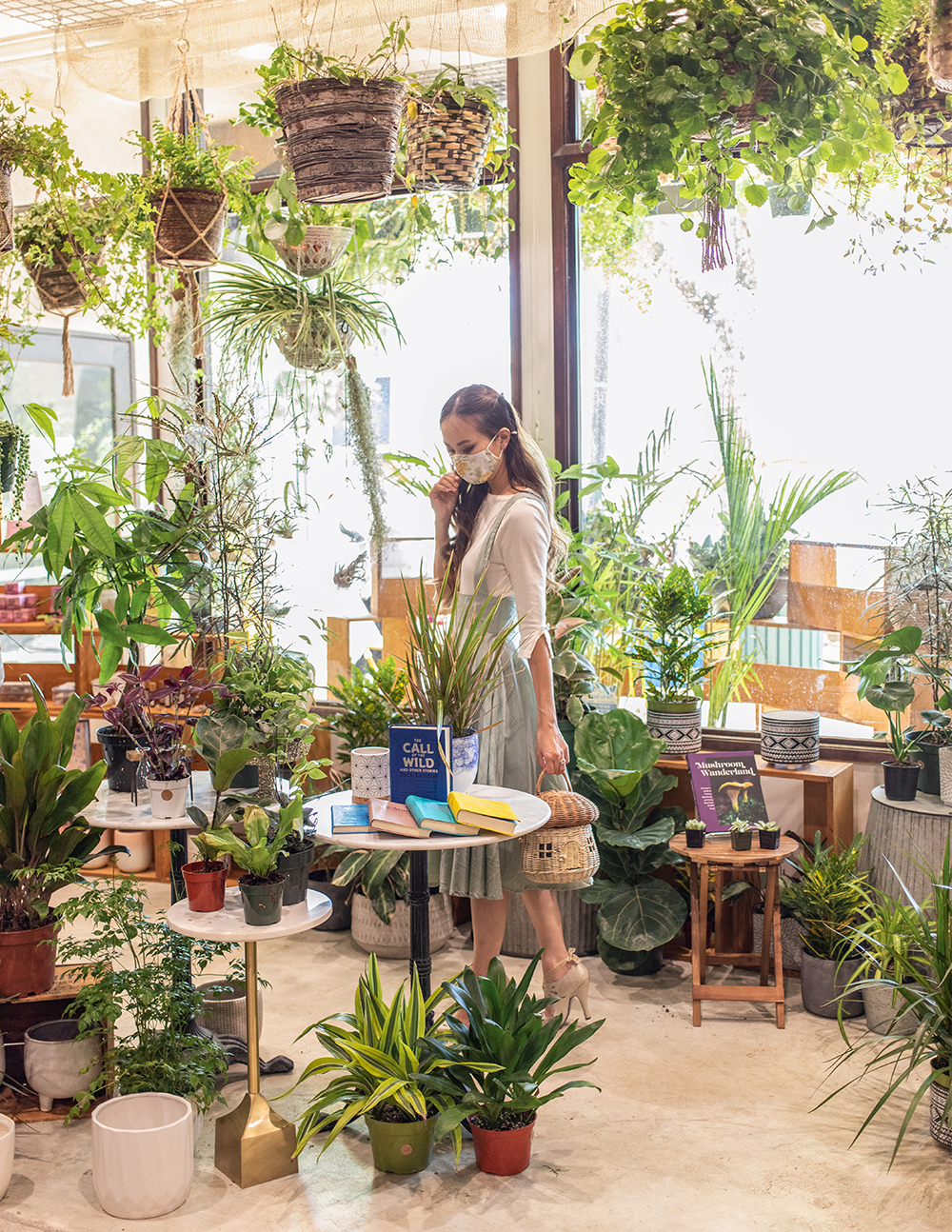 What I like most about this particular one is the color. I'm really into sage right now, and this one is just too cute! Pairing it with a cream top and cream shoes give it an extra soft look. Bonus, it comes with pockets!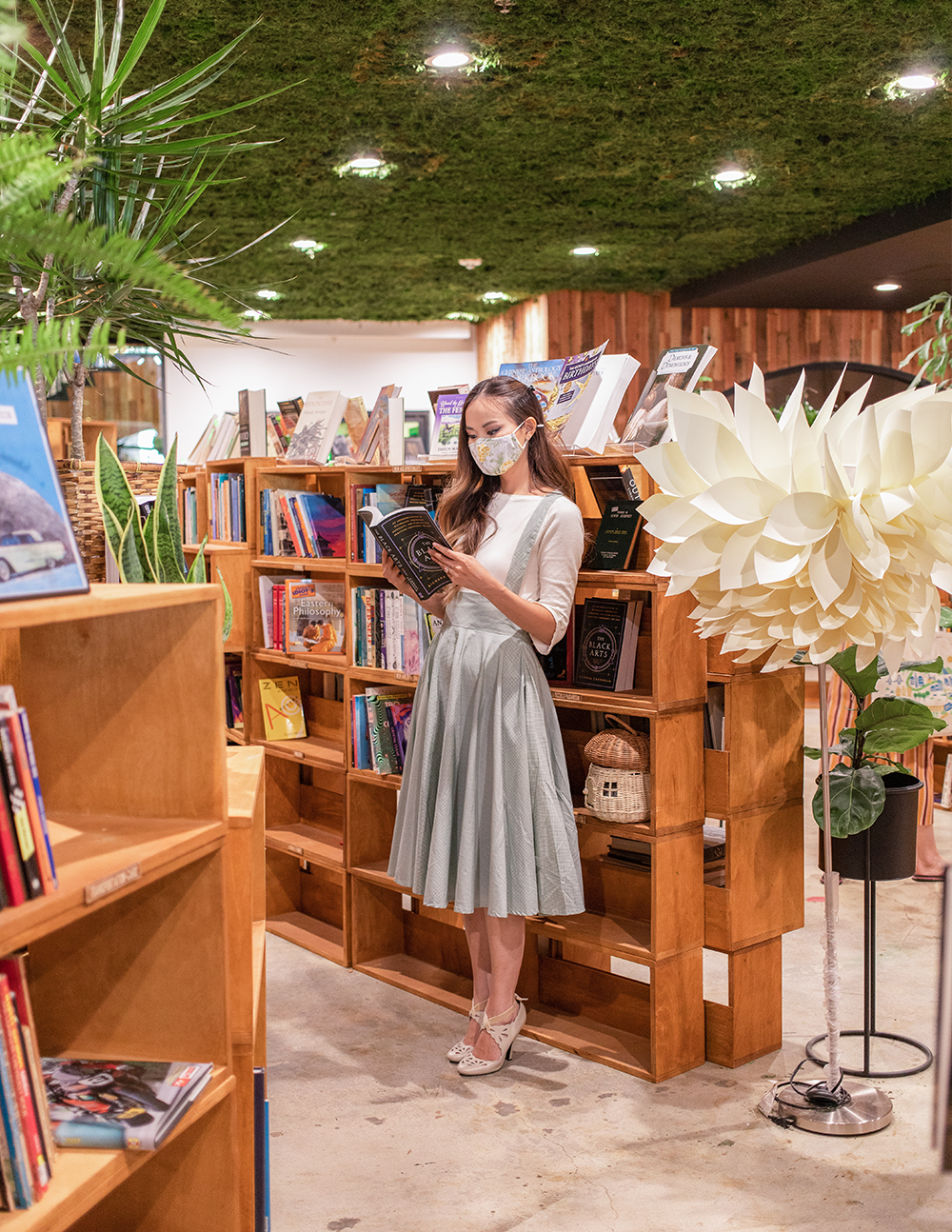 I actually bought this in large because all other sizes were sold out. But I was able to take it in on the sides for the perfect fit. Unfortunately, it's out of stock at Unique Vintage, but I found another site where you can customize the color! Mint or sage would be the closest colors.
Also, how cute is this bookstore? It's called Lost Books and it's kind of a hidden gem. It was created by The Last Bookstore and Yuko Kitchen. It's a haven for book and plant lovers alike. If the plant and book tunnel isn't enough to lure you in, then the wide array of books and plants for sale surely will. Go check it out!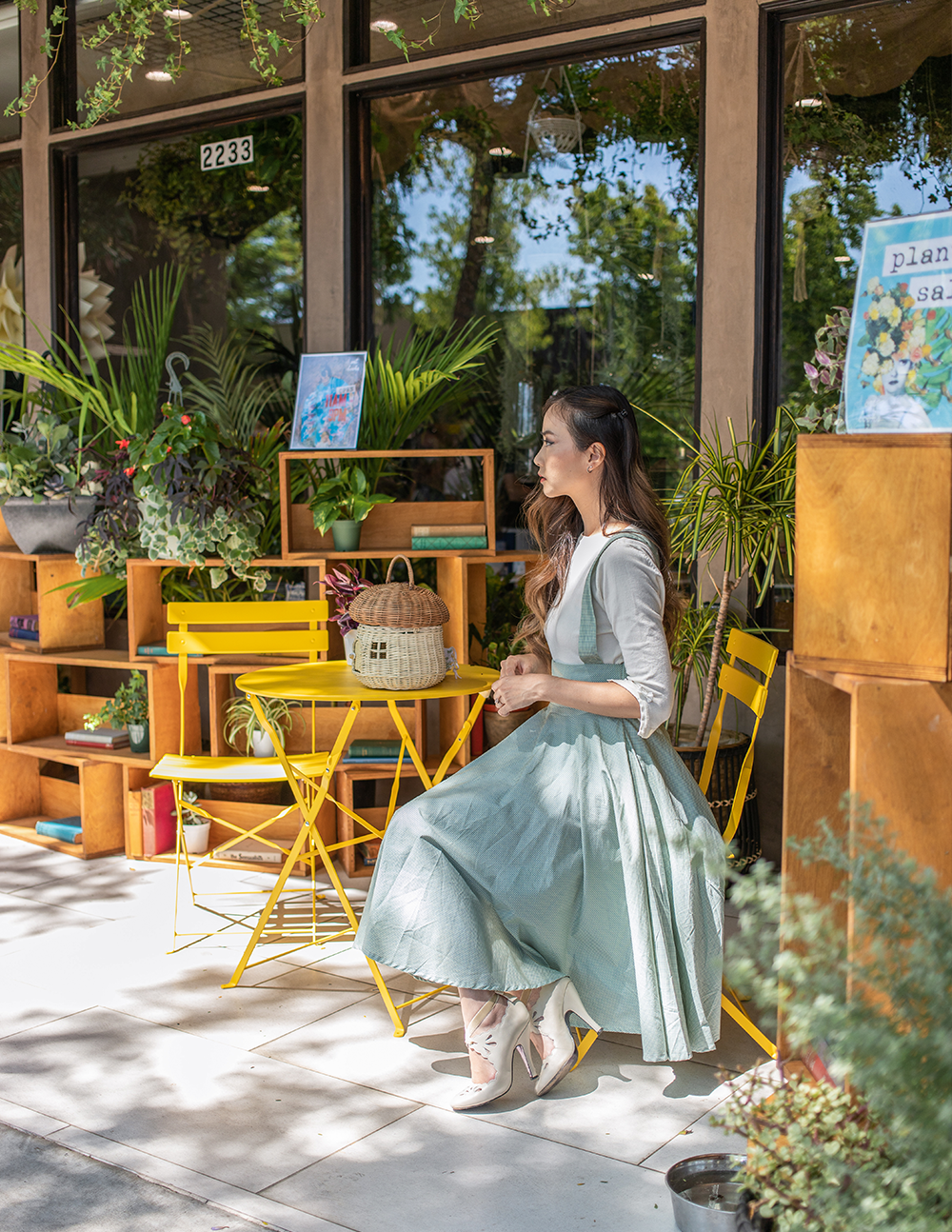 as always,