---
Off the shoulder sweater (similar), SKIRT xs, HEELS sz 7, COACH BELT xs
---
Lately I've been loving this color combination of black and ivory. I find myself pairing these together quite often. There's a softness and lightness to the ivory, but also a sophisticated formality in the black, and I feel like outfits in this color pairing could work in many different situations.
The easiest way to pair tops and bottoms is to match accent colors. This particular skirt has black accents in the form of 3D butterflies! How cute is that? It definitely has that spring vibe to it, but I can see this being worn year round. This is another Chicwish tulle skirt that I've added to my collection. (How many do I have now? I've lost count!)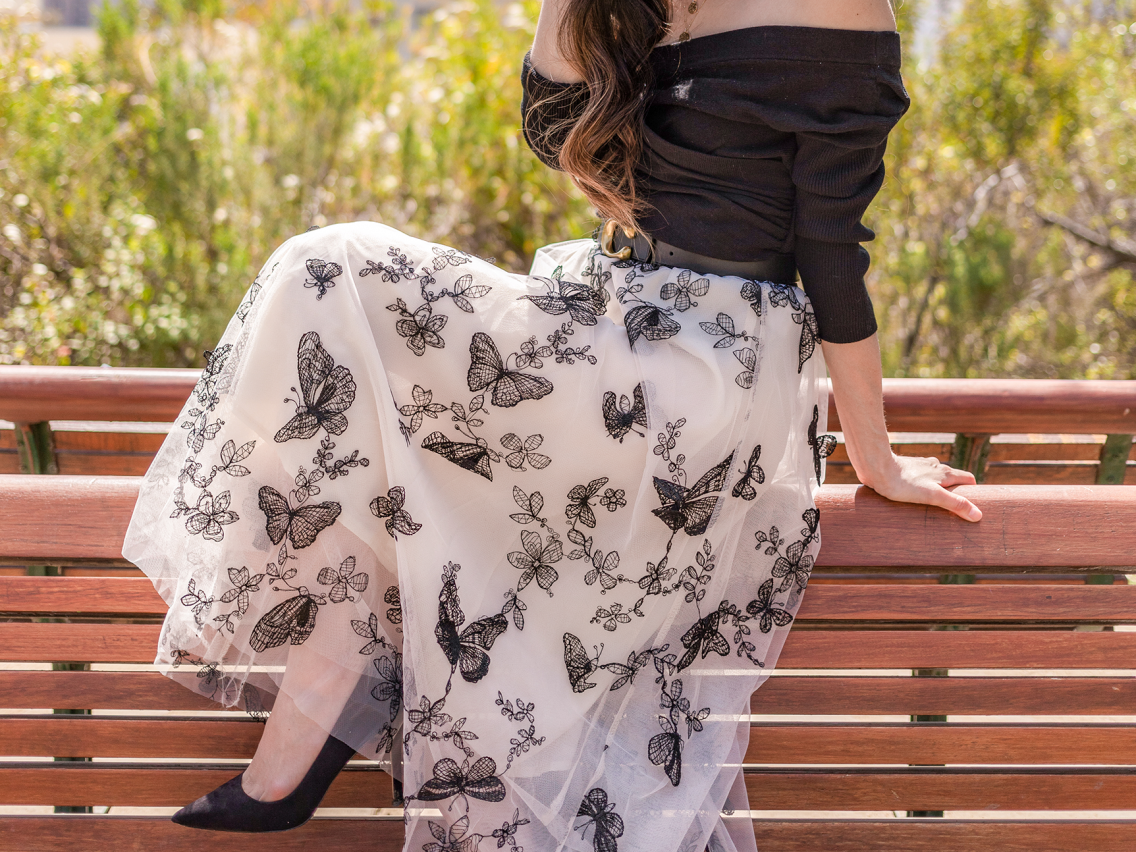 I paired the skirt with a wrap front black sweater that I wore off the shoulder because it's the season of shoulders for sure! I linked to a similar one. The weather can be a bit fickle around this time, so a versatile sweater with different wearable options is the most reasonable.
This pairing is ideal for church, brunch, work, or a stroll around the park!
as always,