---
DRESS s (similar options linked below), CORSET, HAIR BOW
---
I actually bought this dress way back in October during a pre-order. (It's currently sold out, but I've seen it restocked several times, so in the meantime, similar options are linked below.) When I received it, I thought it was way too nice to wear anywhere (I mean, realistically, where was I going to go?)
I had planned to maybe do a desert shoot, but I never got around to making the drive. So instead, I wore it for a trip to the lavender fields in Cherry Valley in a sort of Boho/Cottage/Princess core getup.
I really like the tiered lace look of the dress for its boho vibes, although it was a little scratchy. The waist, neckline and armholes are all elastic, and the back has a large cutout. My bra was definitely visible from the side if I lifted my arms, which is why I wore it with a corset top.
The corset is from a Cottage Core Wear on Etsy. It's custom made to your measurements and you get to pick which fabrics you want. It's also reversible, so it's really two corsets in one! The craftsmanship is top notch and I loved all the fabric choices. It was really hard to choose.
The shop owner, Oda, only does limited quantity launches every couple months, and I was lucky enough to snag one during her May launch. She only releases a few during each launch and they sell out within 30 seconds! Follow her on Instagram so you know when she has another launch!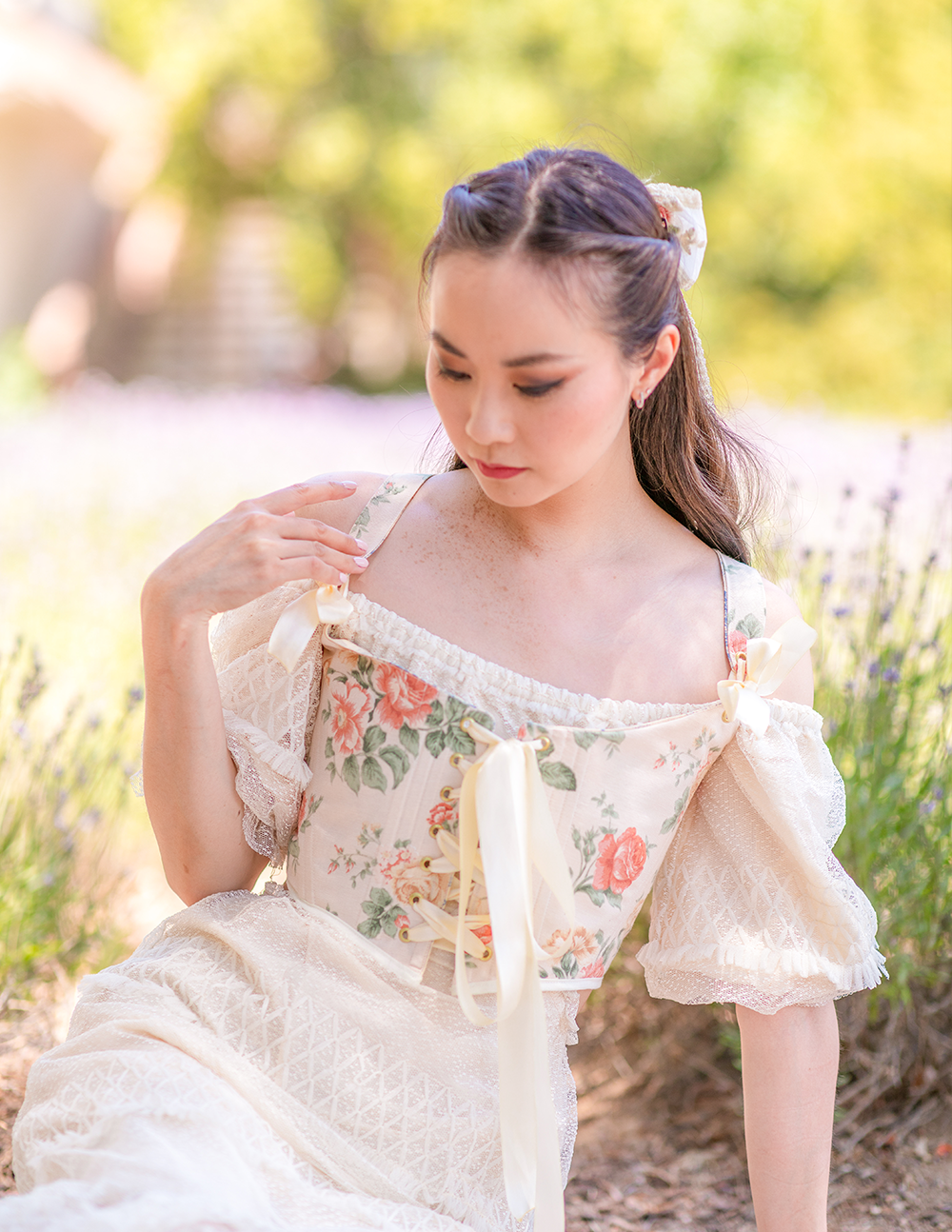 Here are a few similar options for a boho/cottage dress.
as always,