---
ORANGE SKIRT UK8, DAISY TOP s/4, PETTICOAT xs-s, TRANSPARENT WHITE HEELS sz 7, HAT
---
I'll be honest, orange is not on the top of my list for favorite colors. It usually gets relegated to the fall months, but even then, I never liked to wear the color. However, last fall it started to grow on me, and I'm happy to report that this is now my SECOND orange piece!
This A-line skirt is definitely closer to a pastel orange than a pumpkin orange, and it reminds me of a creamsicle. It's also adorned with the cutest heart-shaped lace trim around the waist and hemline. The fit is true to size, and length-wise it hits just below the knee.
One of the reasons my closet lacks the color orange is because it's not an easy color to pair with. However, this daisy top was practically made for this skirt, and it honestly couldn't be any cuter. It's sheer with a white daisy pattern throughout. If you're daring, you can wear it on its own, or you can layer a white/nude cami underneath.
It buttons all the way through to the collar, and the elastic cuffs in the sleeves give the shoulders a little extra volume. I've worn the top both tucked in and tied in the front.
Funny side note: my husband said I looked like an egg yolk in this outfit. He even thought the daisies were eggs!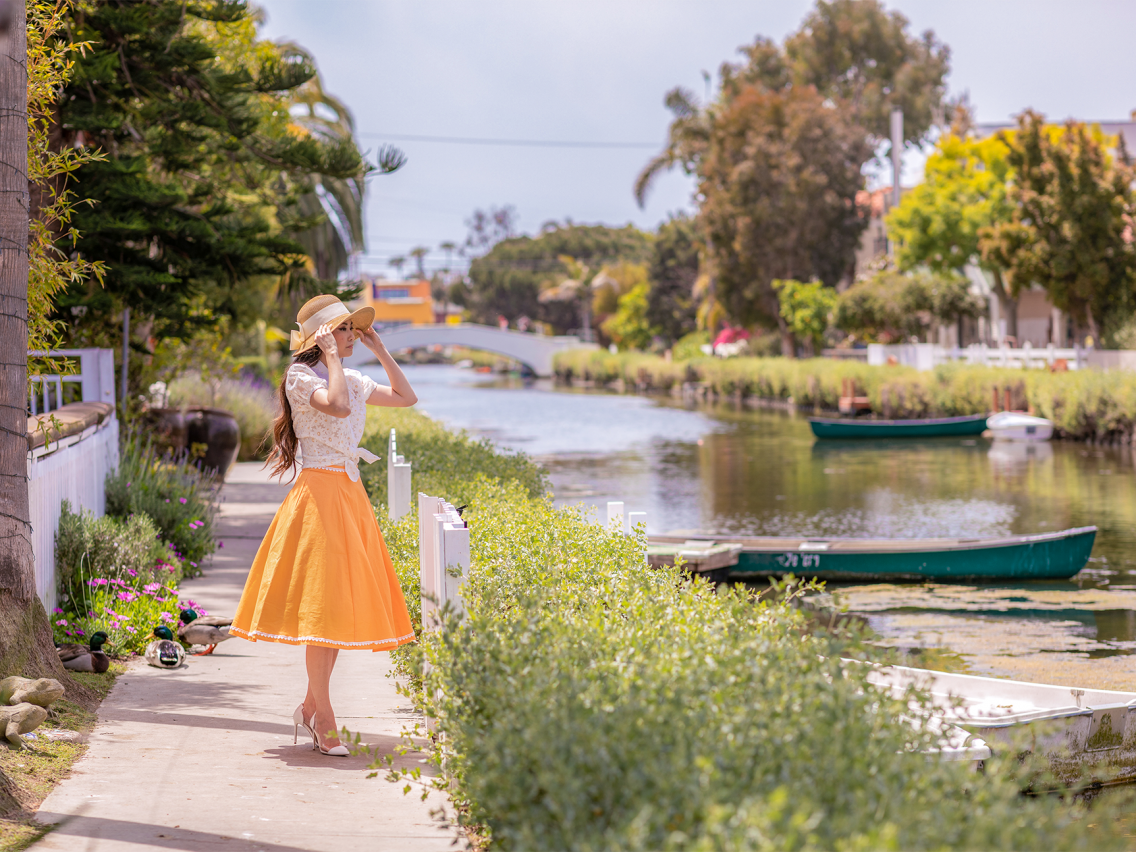 as always,