---
BAT BLOUSE xs, TULLE SKIRT xs-s (c/o), BOOTIES sz7
---
If you haven't started getting into the Halloween spirit, what are you waiting for?? There's only 20 days left of spooky season! I've already gotten my bowls of candy ready for the trick-o'-treaters. Ok, that's a lie, I don't have candy ready because my street never gets treaters. But if it did, I would 100% be on top of that!
To make up for it, I've been wearing this blouse everywhere. Hell Bunny named it Trixie, can you guess why? There's a hint hidden in the pocket. It's really giving me Wednesday Addams vibes with the white collar. But the bats are what does it for me.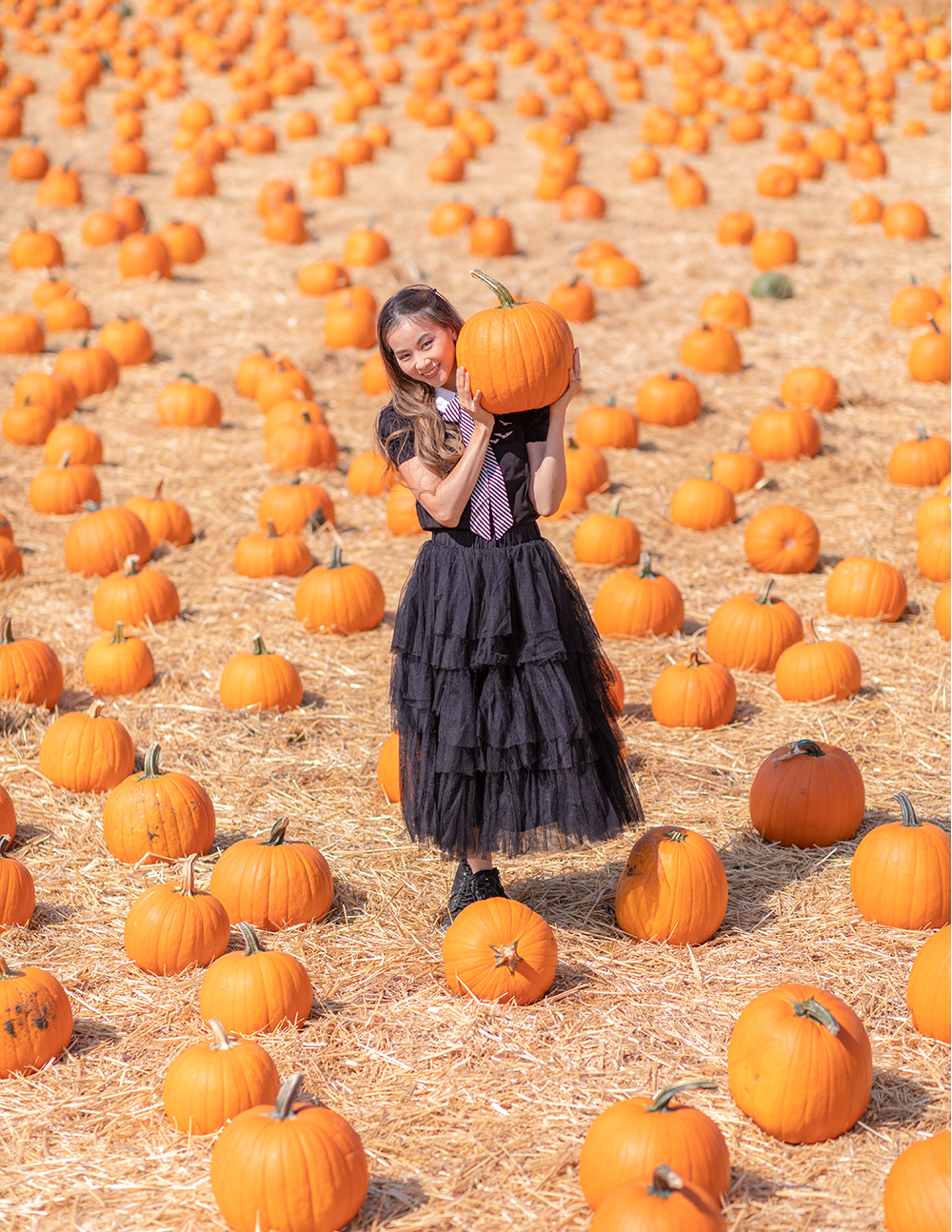 Out of everything Halloween, I think bats are my favorite. I'm not a huge fan of ghouls and ghosts or scary movies, and I don't really love pumpkin flavored anything. But bats I can handle. It's probably because secretly I'm a vampire. And not in the sparkly way, but in the awake-during-the-night-sleep-during-the-day type of way.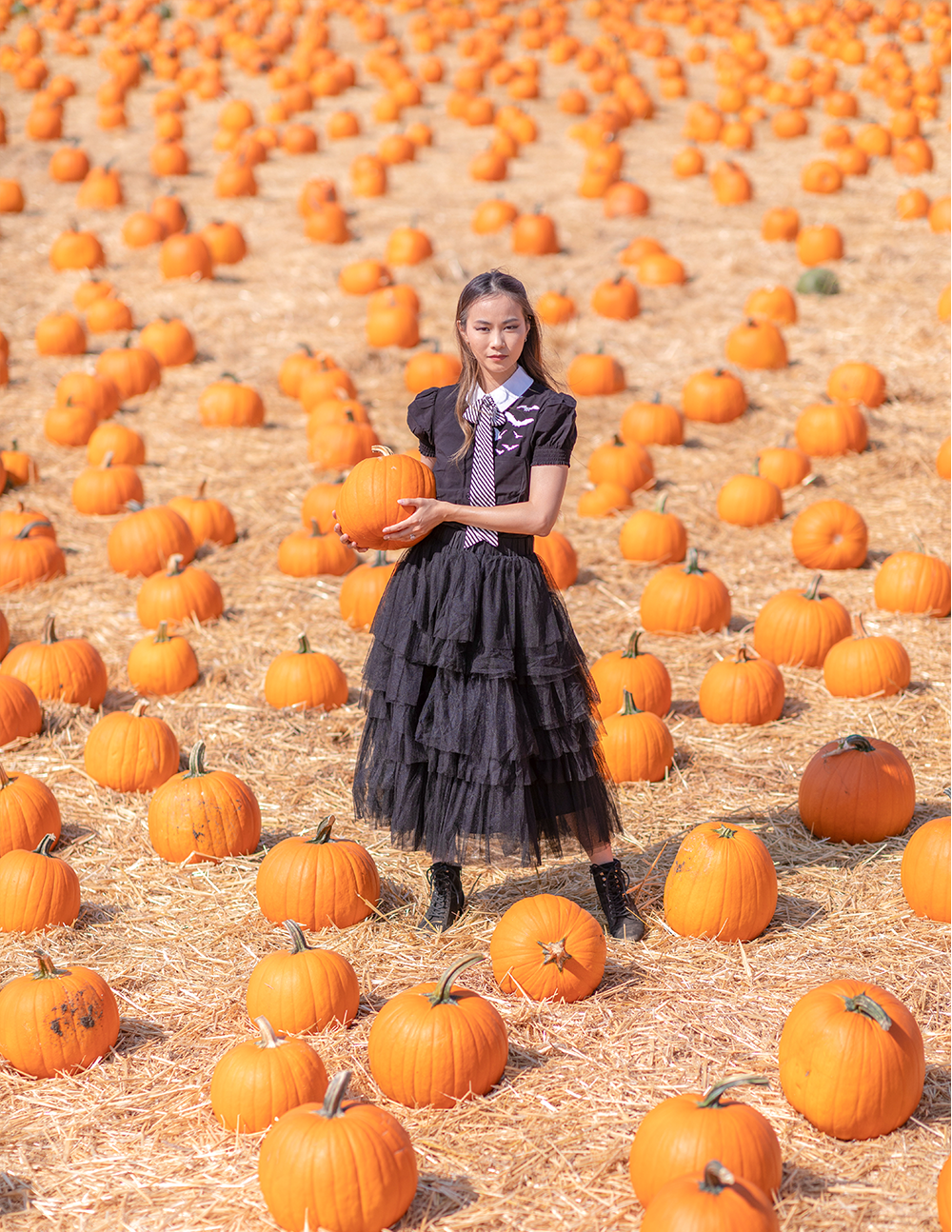 For a more witchy vibe, I paired it with this layered tulle skirt. The way the uneven layers look like they were haphazardly chopped up really adds to the aesthetic of a crazy witch. On any other occasion, this would be an excellent fancy dinner party skirt, but right now, it's screaming Elphaba after she started defying gravity. (You can see it previously styled here. I also have the blush version as well that I took with me to Paris, so yea, I really love this skirt.)
And as always, for each of my Halloween looks so far, I've worn my favorite black booties. It really goes with everything fall related!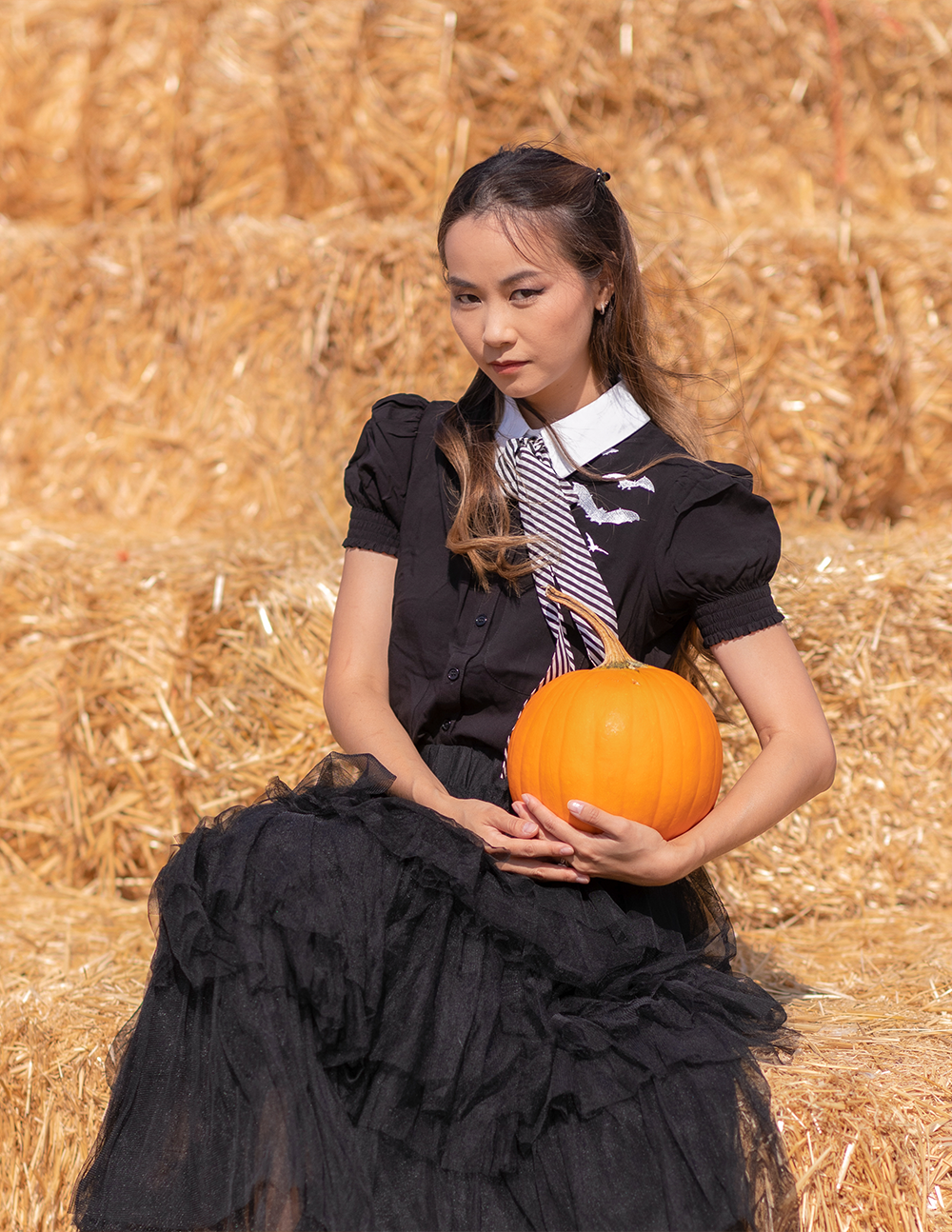 as always,