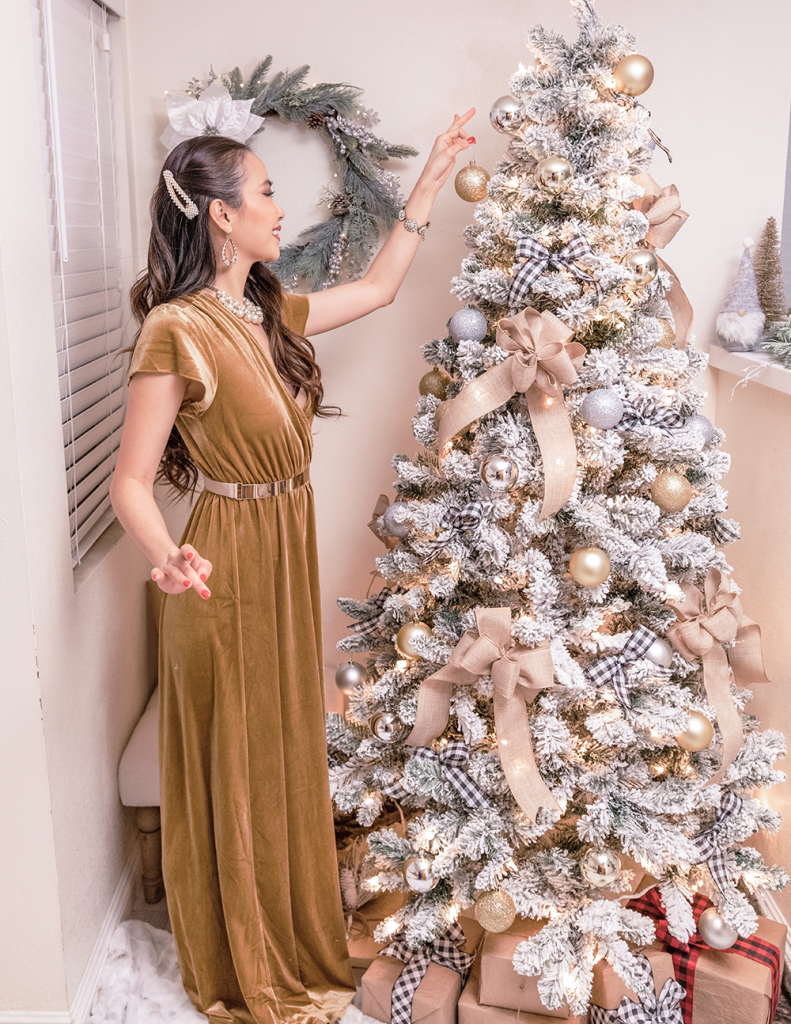 ---
VELVET DRESS s, Gold Belt (old; SIMILAR), CHRISTMAS TREE
---
You always dress in yellow when you want to dress in gold. – Why Not, Hilary Duff
When I first came up with the idea to do holiday looks in every color, I originally had a different yellow outfit in mind. Then this dress came up on my facebook feed, and I was like "Gold is so much better!" I've been wanting to buy something from Morning Lavender for a while because the owner is a friend of my sister's. However, the clothes are all so beautiful and I never felt like I had an occasion to.
But this is 2020, and all the rules can be thrown out the window. Who needs an occasion to dress up and feel good? Do what you want, wear what you want, whenever you want.
On me, the small is a bit big, particularly in the upper torso area. Also, it's loooong. However, this velvety dress has a super luxurious look and feel to it; a bit old Hollywood glam. It has just the right amount of shimmer, so you'll be a walking gold goddess.
A small downside is that it's REALLY staticky, so if you have a lot of animals like me, take caution, you will end up with hair all over you.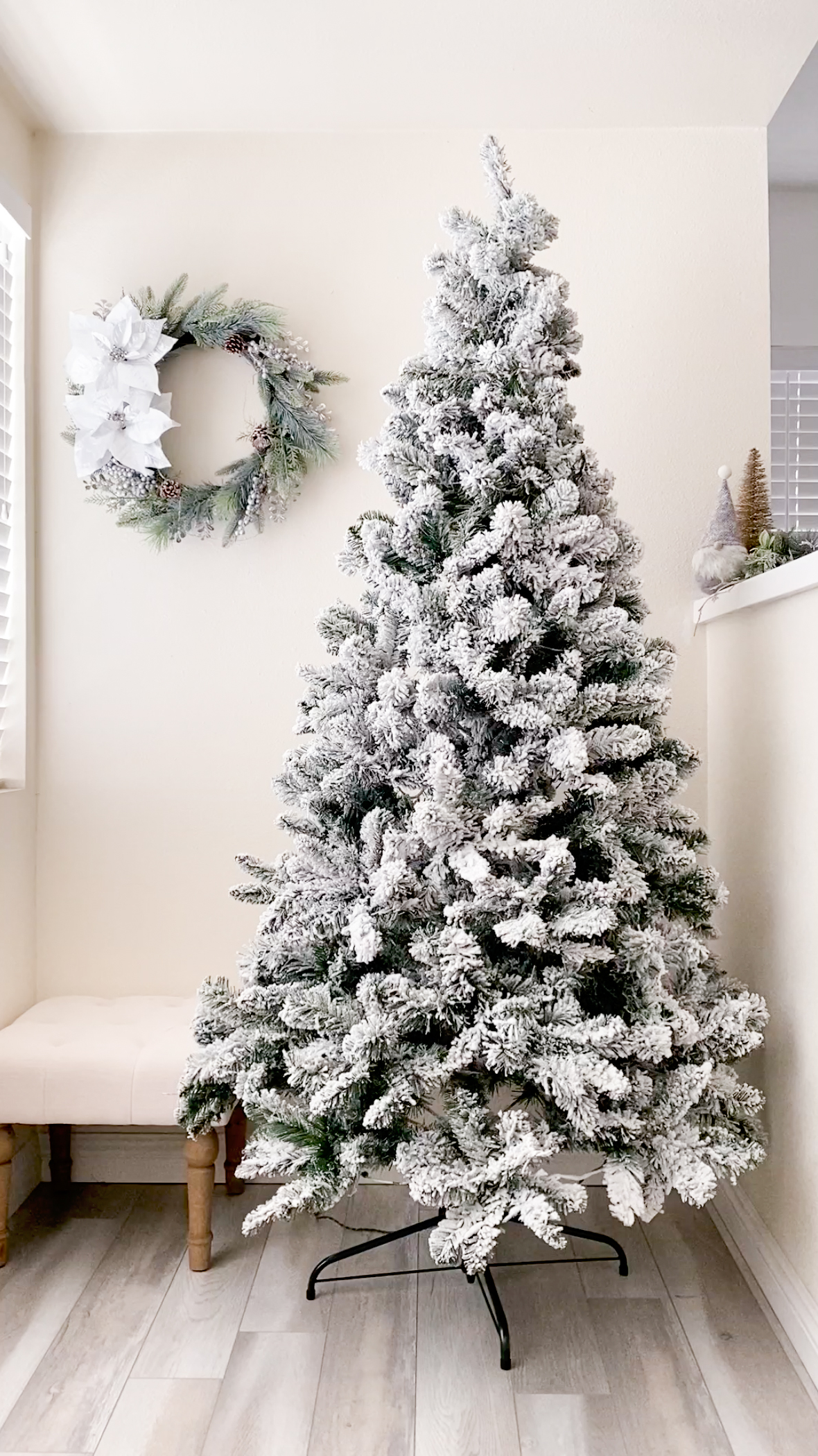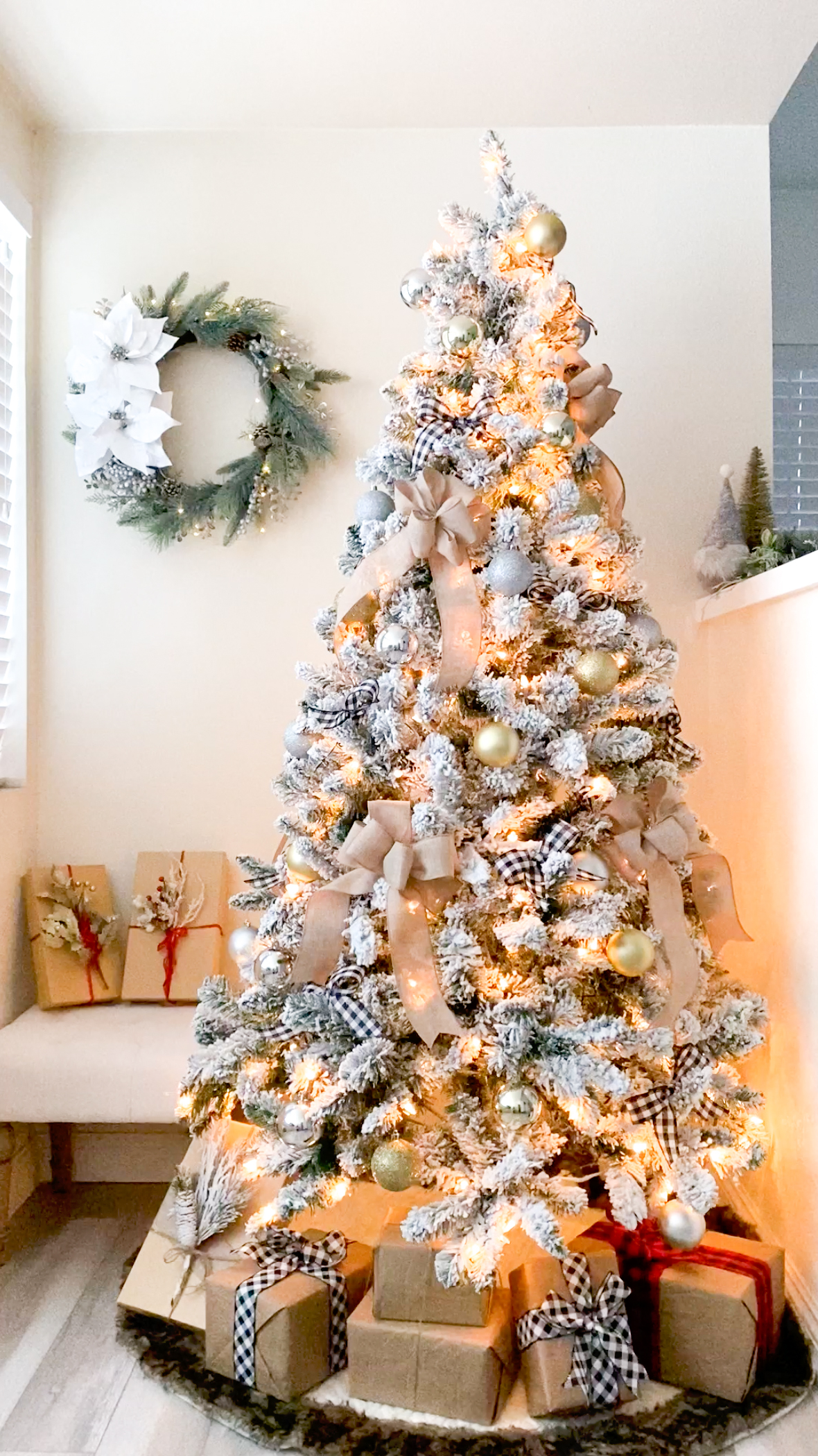 On a side note, this artificial flocked Christmas tree is probably the best purchase I've made all season. It only cost $70, comes pre-lit and stands 6.5' tall. (I had to go with a slightly shorter tree since the ceiling is lower in this part of the room.)
It looks really full with hardly any gaps, and the clear lights give off a warm glow. Last year, I bought an artificial tree last minute, and it cost almost twice as much, looks a bit sparse and the lights are colored. I DEFINITELY prefer this one.
I actually had to buy this tree twice, because the first time I picked it up, the WRONG tree was in the box. What a bummer. When I went to buy it again, it was sold out, so I had to hunt it down at another store, and I'm so glad I did!
My husband comments almost every day how impressed he is with the tree, especially with how much it cost. It's a winner!
as always,