---
LACE TOP s/4, BURNT ORANGE PINAFORE s/4, BAT TIGHTS, BOOTIES sz7
---
I wasn't sure if I wanted to keep this pinafore when it first arrived. It smelled funny and the pockets were sewn a little strangely. Because the fabric is so thick, the pockets stick out and give the skirt a more boxy look instead of a flared one.
However, I kept it for the color because wowzers, what a color it is! It's a really deep burnt orange color, and the corduroy fabric gives it extra depth. Honestly, it's a show stopper. It needed nothing else so I only paired it with black accessories.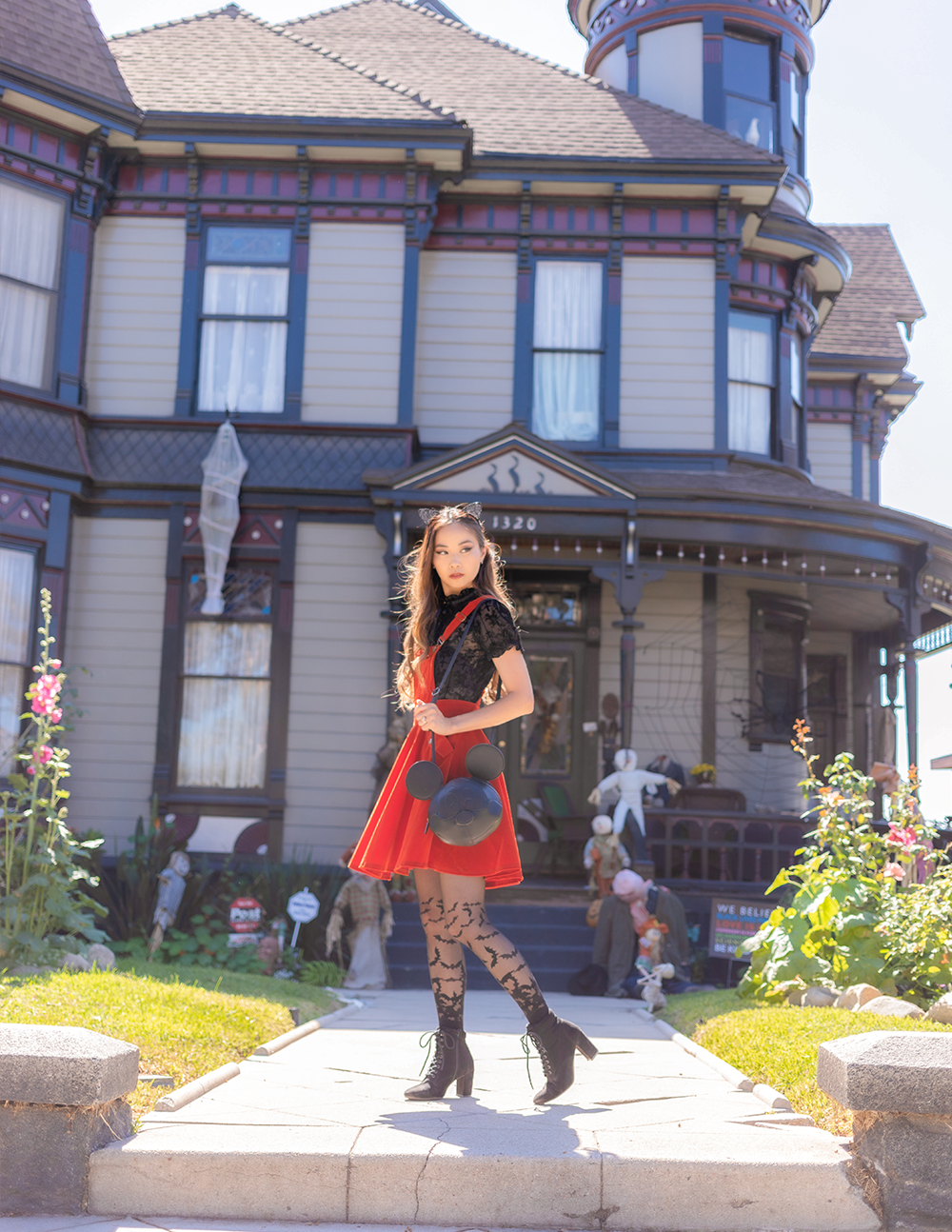 I kept it all within the spooky family, with a beautiful black lace burnout velvet top that has skeletal cameo, roses, and crosses throughout. I paired it with bat tights and my favorite witchy booties.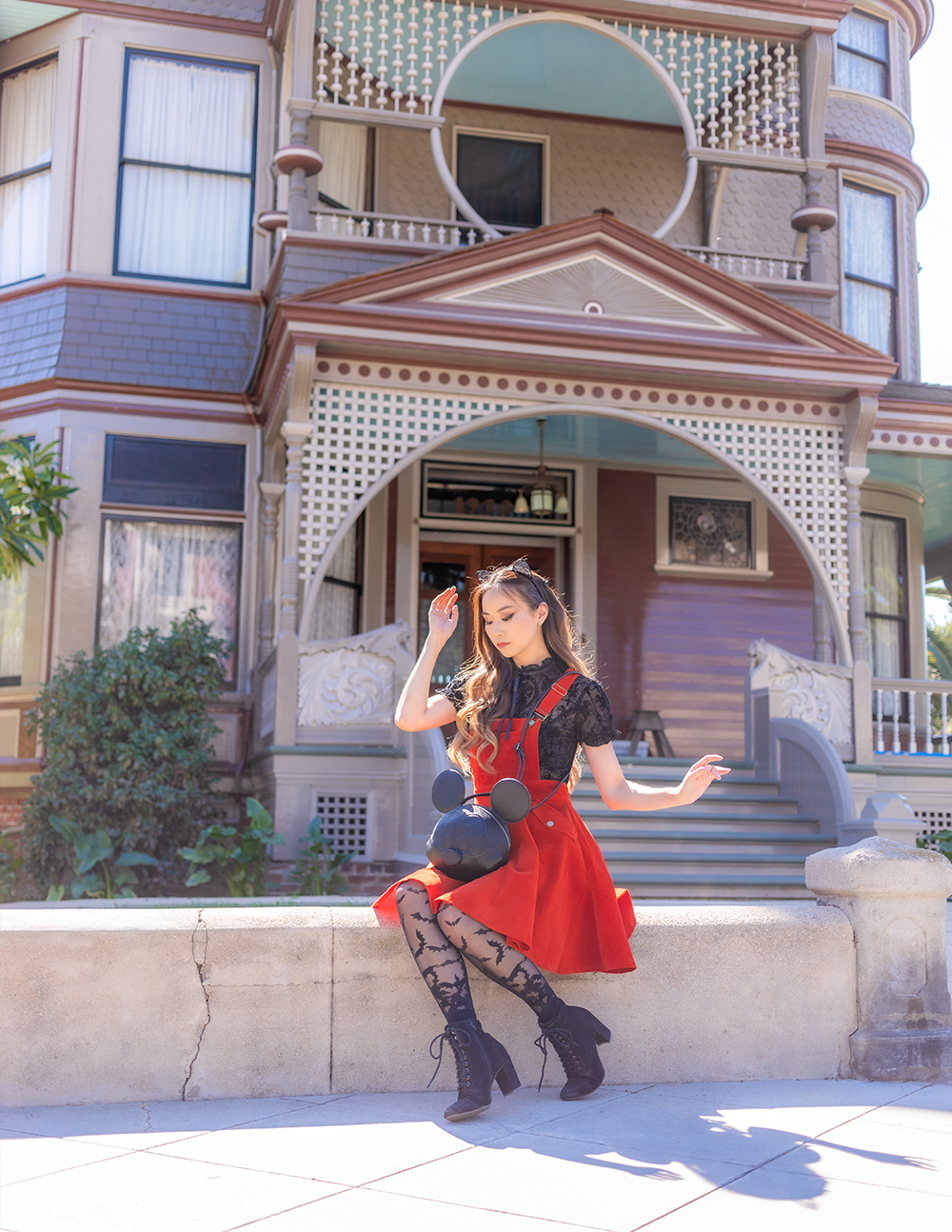 as always,