---
A slightly darker, more red version uk8
---
For years I have wanted to go apple picking. I would see photos of people with their picnic blankets and baskets picking the most delicious looking apples and wonder where I could possibly go to do the same. It seemed like such an East Coast thing, or even a North West thing, not a SoCal beach vibes hot year 'round thing.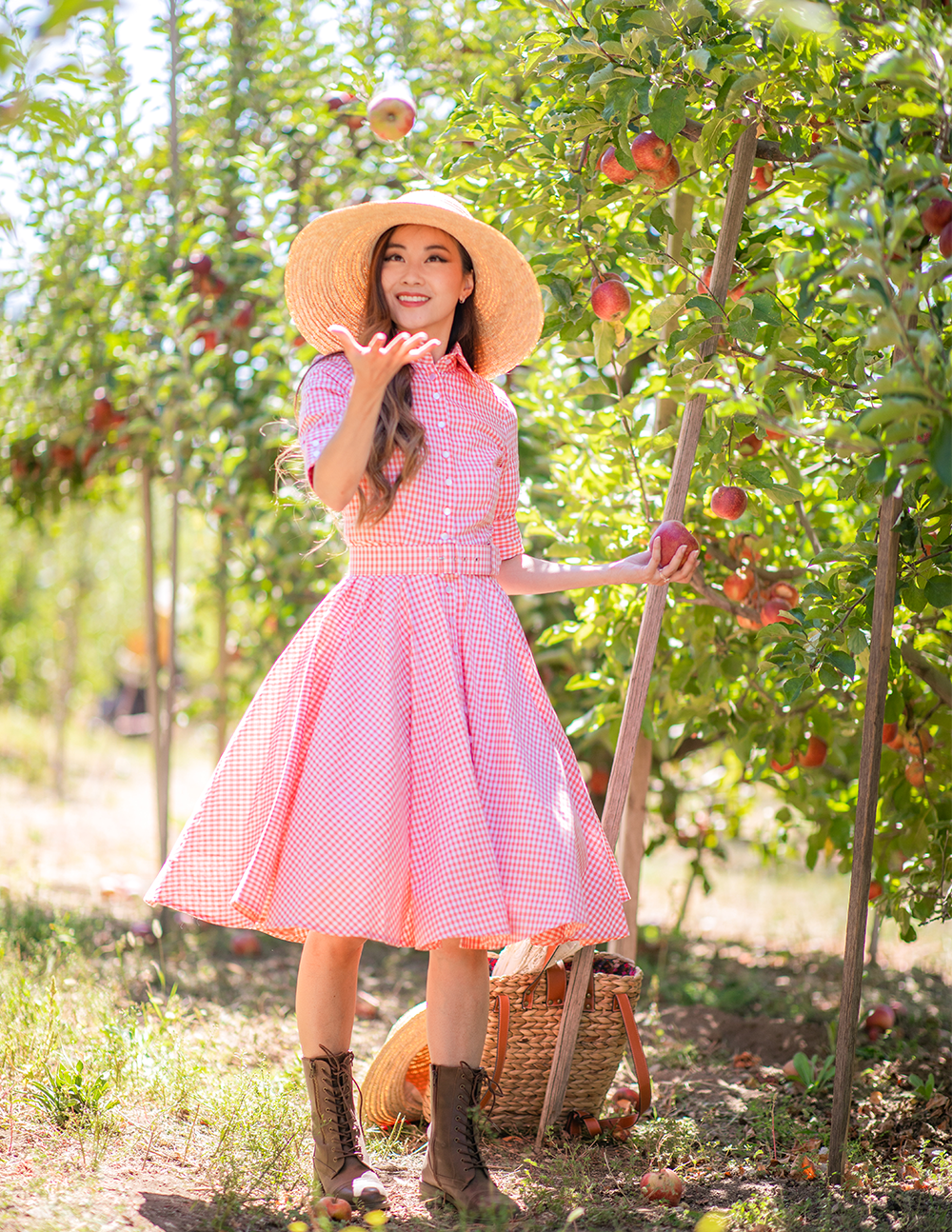 A quick google search of apple picking farms around Los Angeles rendered less than promising results. Why was everything so far away?? But after I accepted the fact that I would have to drive a bit to get what I wanted, I found some great locations. These are the two apple farms I went to the past couple weekends. If you live in Los Angeles, just be prepared to drive an hour to an hour and a half to get to these farms.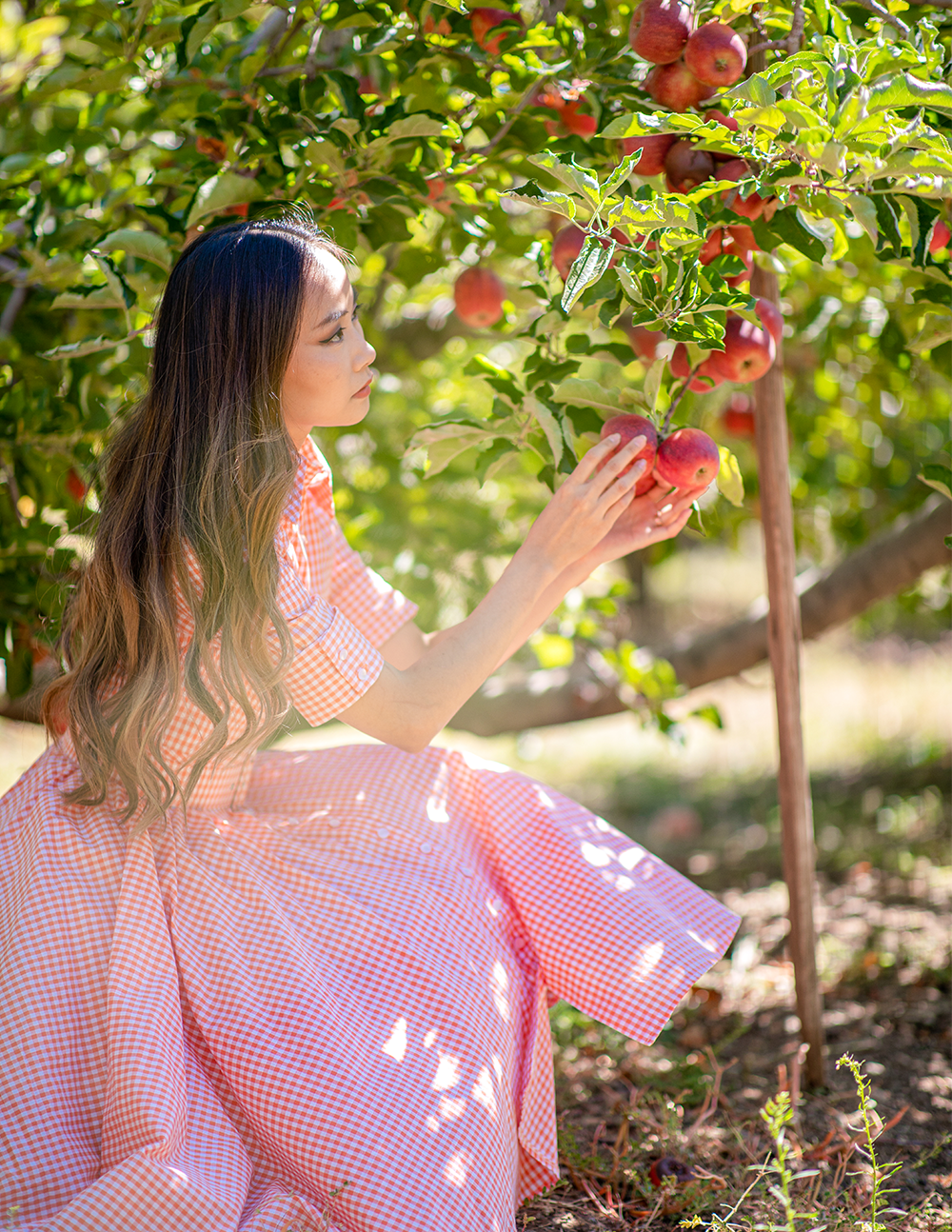 Los Rios Rancho
39611 Oak Glen Road, Oak Glen, CA, 92399
Located in the agricultural community of Oak Glen, Los Rios Rancho is Southern California's largest Apple Farm in operation. I was not prepared for how big this place was going to be, and I mean massive. 150 acres of organic farmland where you can pick apples, pumpkins, strawberries, corn and sunflowers.
They also have corn mazes, wagon rides, kids activities, and a petting zoo. Best part is that there are no parking or admission fees! You pay for what you pick and no reservations are required.
Apple picking season starts on Labor Day and lasts until Thanksgiving, so now is the perfect time to go before all the trees get picked. They provide bags for picking and you pay by the pound. Pricing varies, but it's more worth it if you pick over 10 pounds. Anything under 10 pounds was about $4.15/lb.
Parking shouldn't be an issue as they have quite a few lots, but wear comfortable shoes and bring water because you'll be walking a lot. Also, be really careful of the brambles and grass burrs because they catch onto EVERYTHING. I had to pick about a dozen out of the hem of my dress and it was not fun.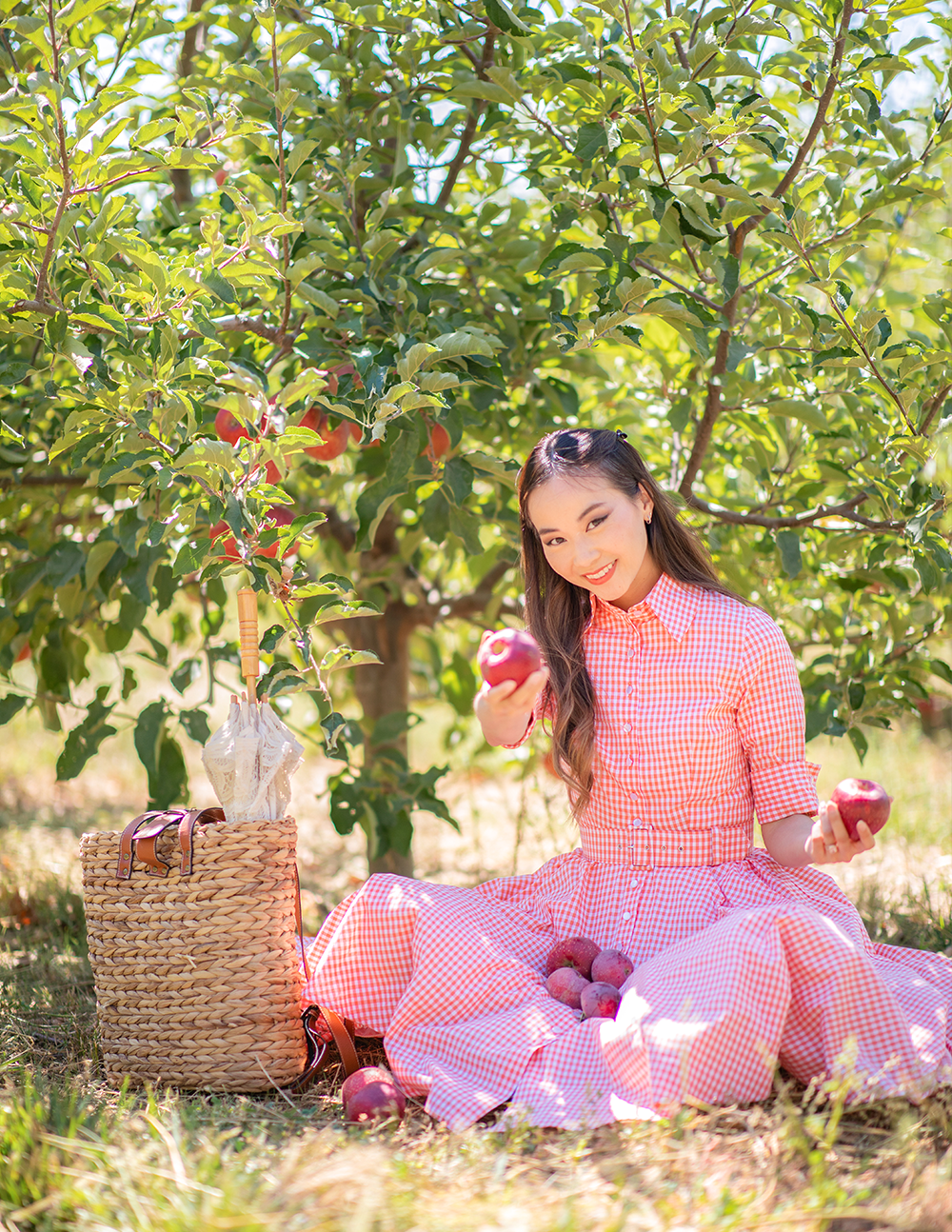 Stone Soup Farm & Heritage Orchard
12131 S. Oak Glen Rd, Oak Glen, CA 92399
Also located in Oak Glen, and less than 5 minutes up the road from Los Rios is Stone Soup Farm & Heritage Orchard. (In fact, there are over a dozen farms up this way that you can go to. They're all right next to each other and you can walk from one to the next if you want.)
This family-run farm is MUCH smaller than Los Rios, and considered a micro-farm with it's intimate 3 acre orchard of heirloom apples and seasonal gardens. But don't let its size fool you. It's a great place to start for first timers and young families (and anyone looking to have a farm wedding!)
The trees are much bigger here than the ones I picked from at Los Rios, which were more like bushes. And that's because they're heirloom apple trees. They look and taste a little bit different than your normal produce aisle apples.
Admission is $5 and u-pick apples are $3.75/lb. They have charming activities for young children and beautiful vignettes for photos. So don't be afraid to whip out that camera! When I went, they had a food truck on site that served some of the best fish tacos I have ever eaten. Make sure you have some cash on hand as the reception for their credit card machines can get a little spotty.
Parking is a little difficult as most of the smaller farms along Oak Glen road are too small to have lots. You will have to park on the street, and most of the spots fill up fast, so get there early!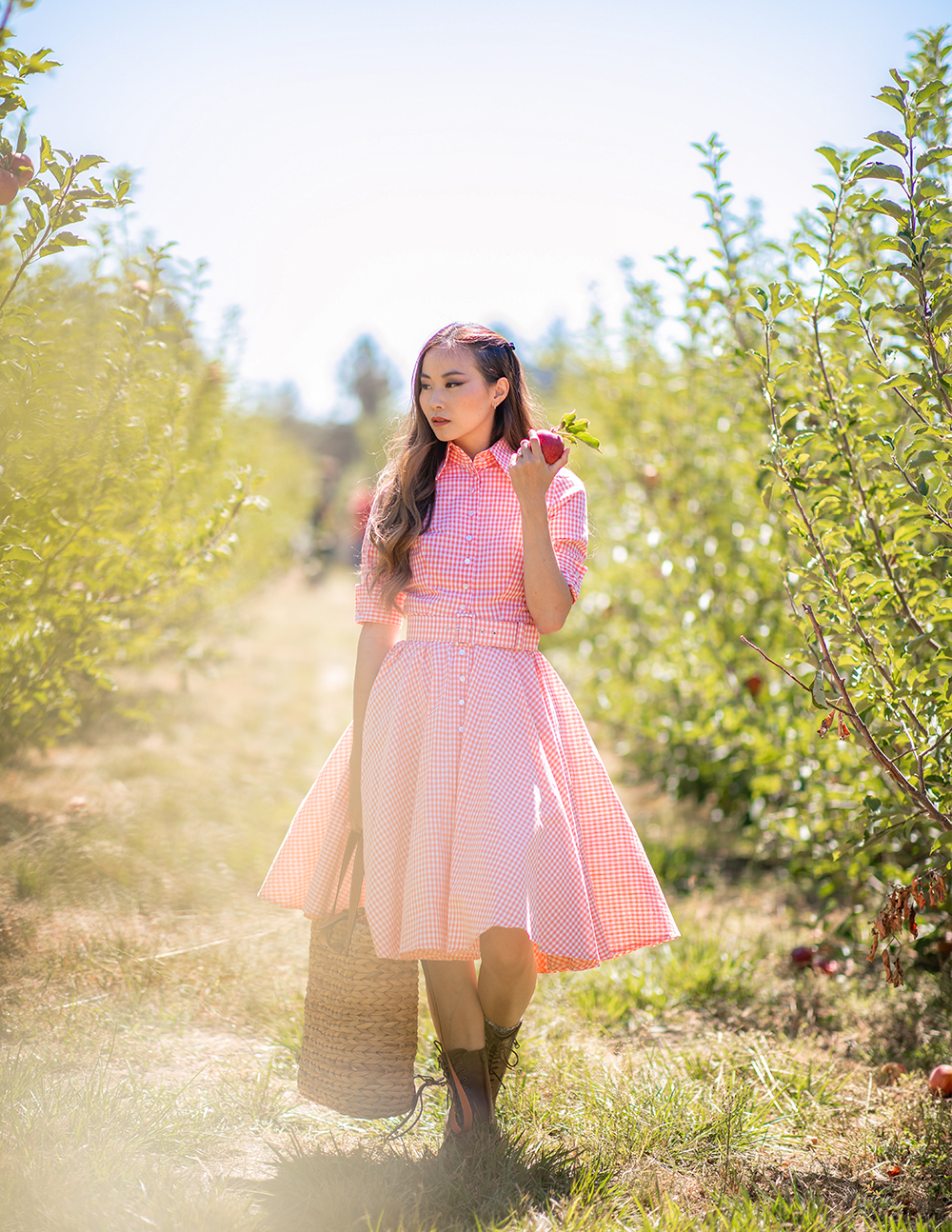 as always,