---
Turtleneck (old; SIMILAR), MINI SKIRT 4, Wool Coat (old; SIMILAR), BOOTS sz 7
---
Guess what? I love over-the-knee boots. Have I already mentioned that? I mean I love boots in general. It's the only type of shoe I will wear year round. But over-the-knee and thigh high boots are my favorite because they're warm and elongate the leg. I particularly like wearing them with shorts and mini skirts so you can see the full effect of the boot.
This coat is what I refer to as my life-saving coat because it saved me from freezing to death while on a trip to London. I had to buy a coat while there because I naively didn't pack one, and the weather was way colder than I had anticipated.
I ended up buying three coats while traveling in Europe. I linked a similar one from the same brand, but seriously all their coats are perfectly my style.
Here are some other mini skirts I've been eyeing, paired with my favorite boots.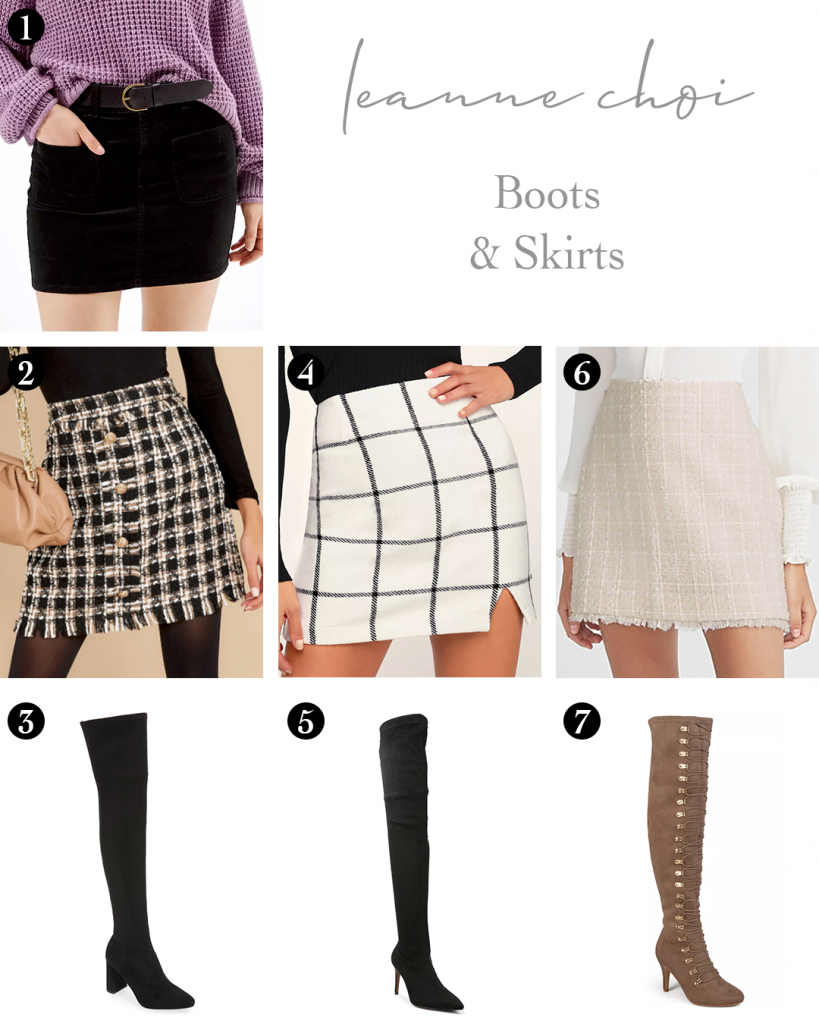 ---
1. Velvet Mini Skirt, 2. Houndstooth Mini Skirt, 3. Grid Mini Skirt, 4. Tweed Mini Skirt, 5. Block Heel Boots, 6. Thigh High Boots, 7. Lace-Up Boots
---
as always,