---
---
I'm a little late in blogging about this dress, so it might seem like it's out of season. But because it's gingham, it can definitely work well into fall. Especially fall in SoCal where it's still 90° all through October.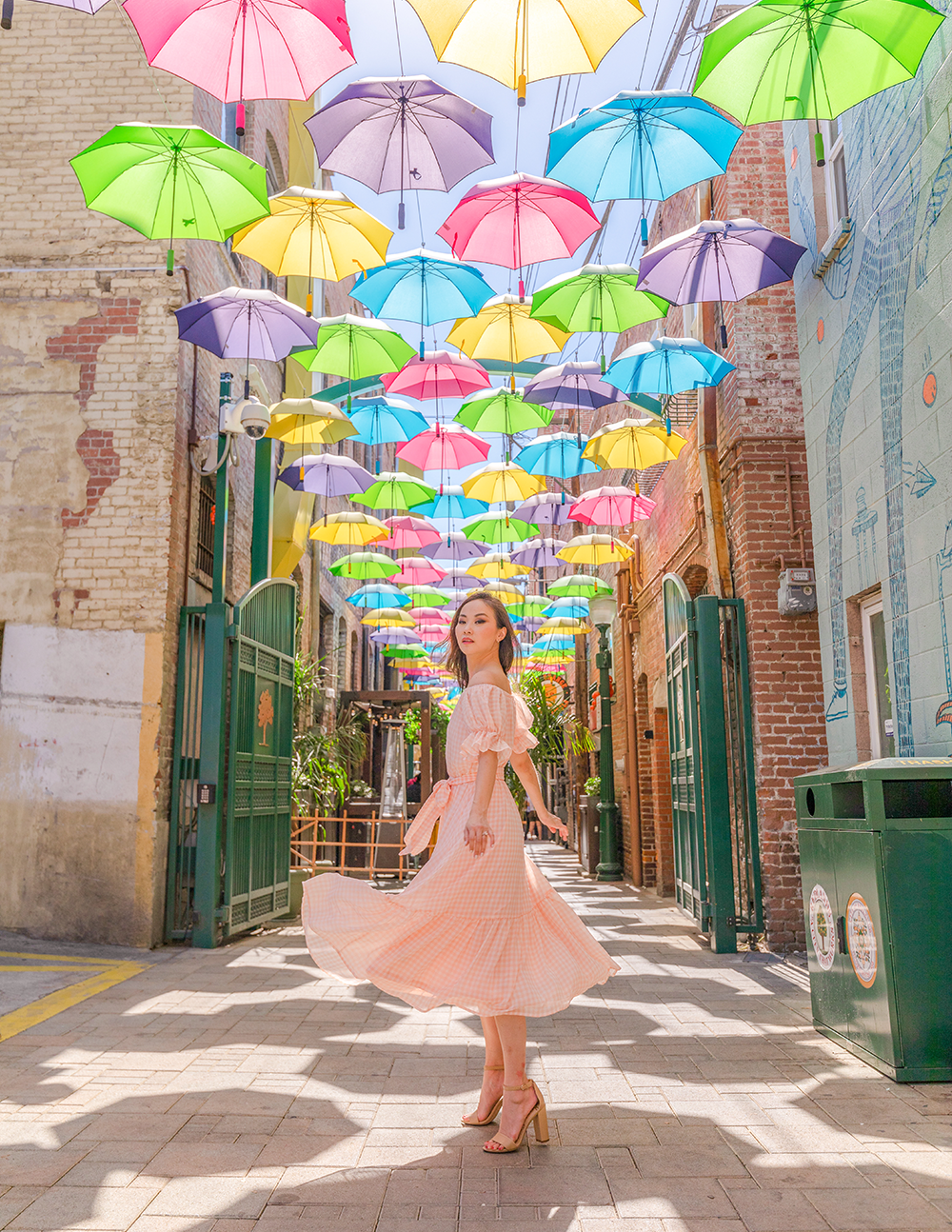 It's a light pink/peach gingham in a light and airy fabric. The ruffles on the bottom hem add an extra feminine touch. It also comes fully lined, and with a tie belt.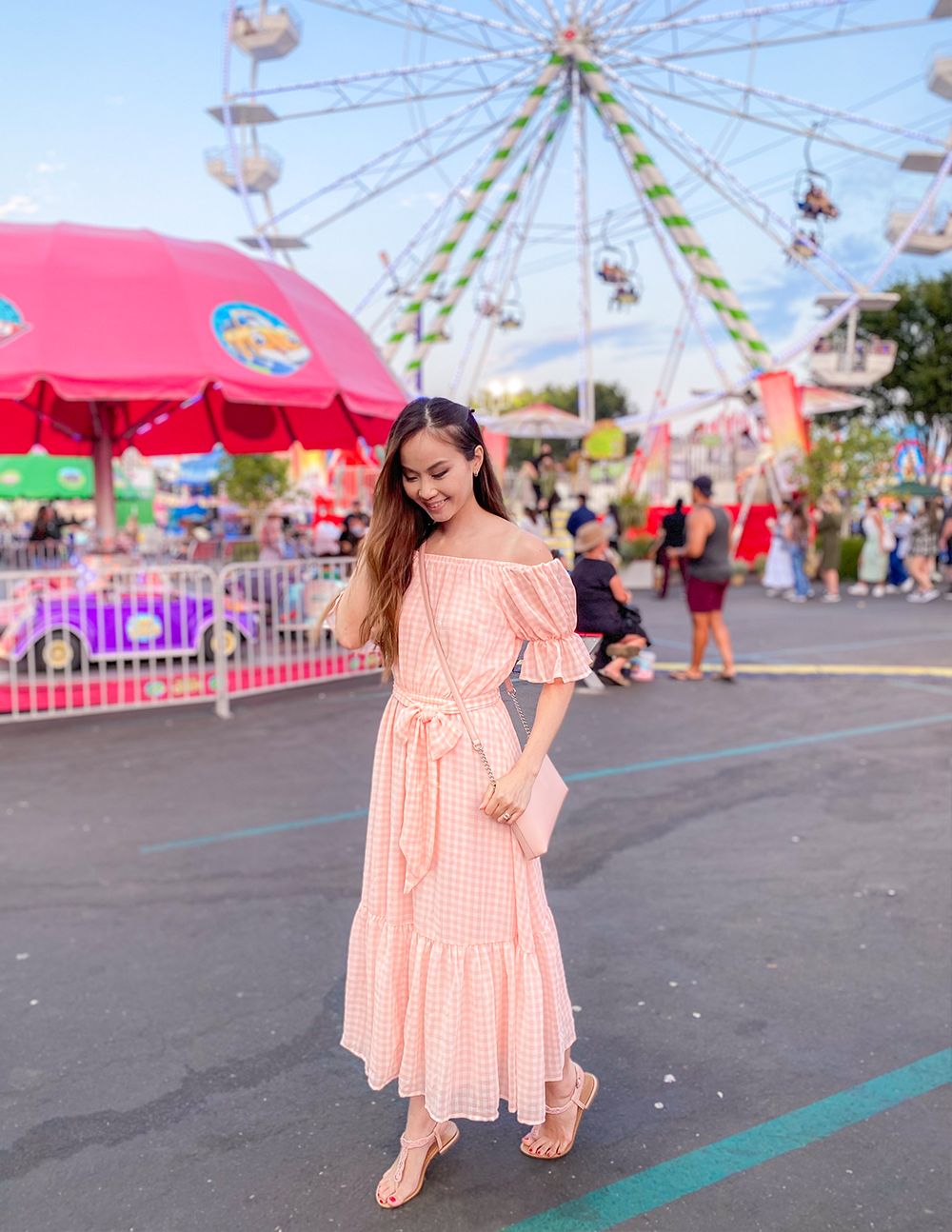 Most importantly, I like the tension of the elastic used in the neckline. Off shoulder dresses and tops can often be hit or miss solely on how tight or loose the elastic is. In this case, it was a good tension for me. Tight enough to stay on and not slide down or flap open, but not too tight that it leaves marks on your skin.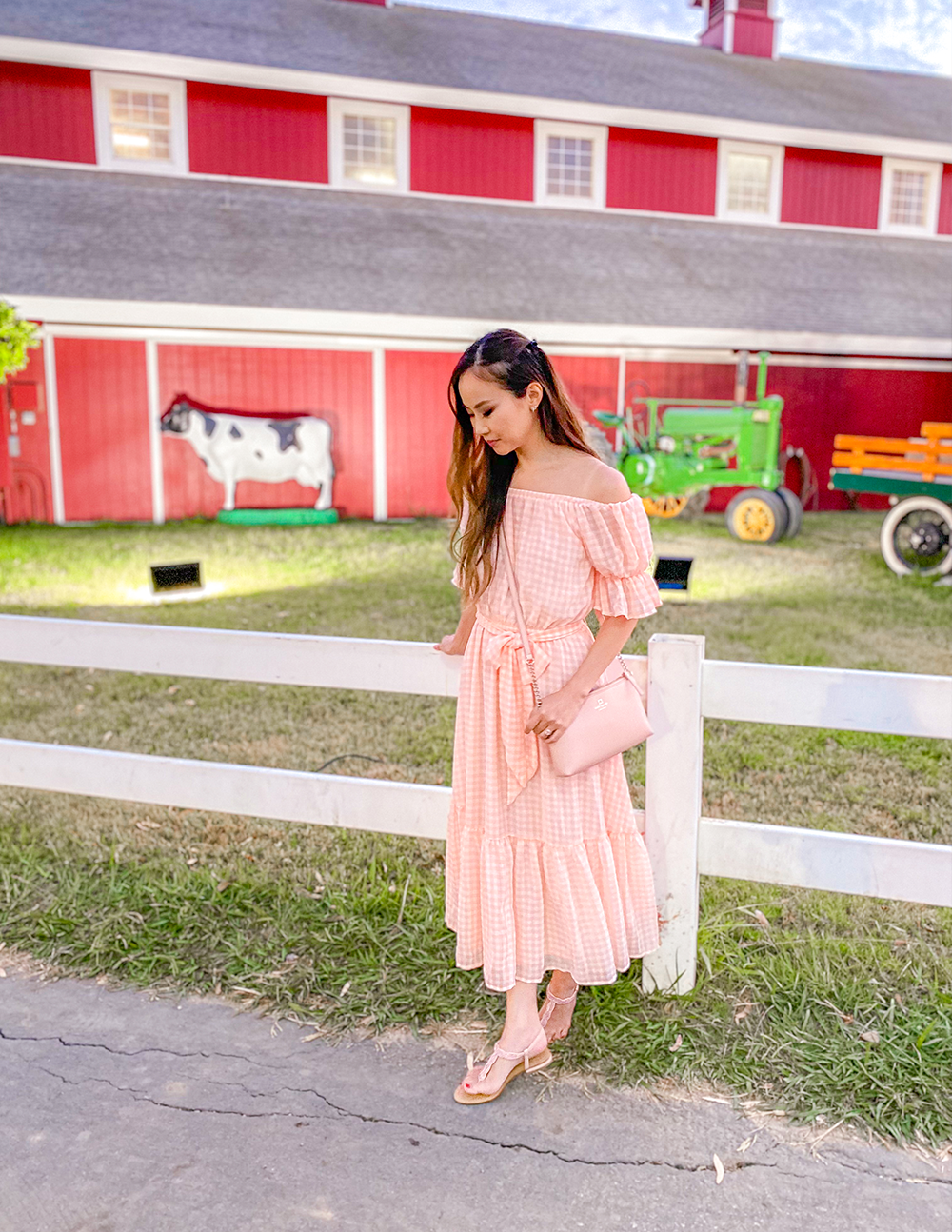 as always,