---
---
This is my new favorite LWD c/0 Chicwish! (and literally everything I own from them is my favorite!) It's not your average, ordinary LWD (though there's absolutely nothing wrong with that either!). Oh no, this one has layers upon layers of texture and frills and lace and trim. It takes it from "that little white dress you wear to Saturday brunch with the girls" to "that little white dress you pack in your suitcase for your weekend getaway to the white sand beaches of a Greek island."
It definitely has beachy, jump straight into the ocean waves vibes, or roaming the ivy clad walls of a once forgotten city vibes. Either way, it's deserving of all the fun in the sun. Works great on its own or as a swimsuit cover up.
It's on the shorter side, but not so short that one fell gust of wind would make you a cause for concern for indecent exposure. It's technically open back with one button at the base of the neck and another half way down the back, but it's hard to tell. The material is prone to wrinkling so extra care is needed to make it clean and crisp.
Pair it with a cute sun hat and a basket for picking wildflowers and you're ready to romp through the golden sunflower fields on a crisp Sunday morning just as the sun peeks out over the horizon.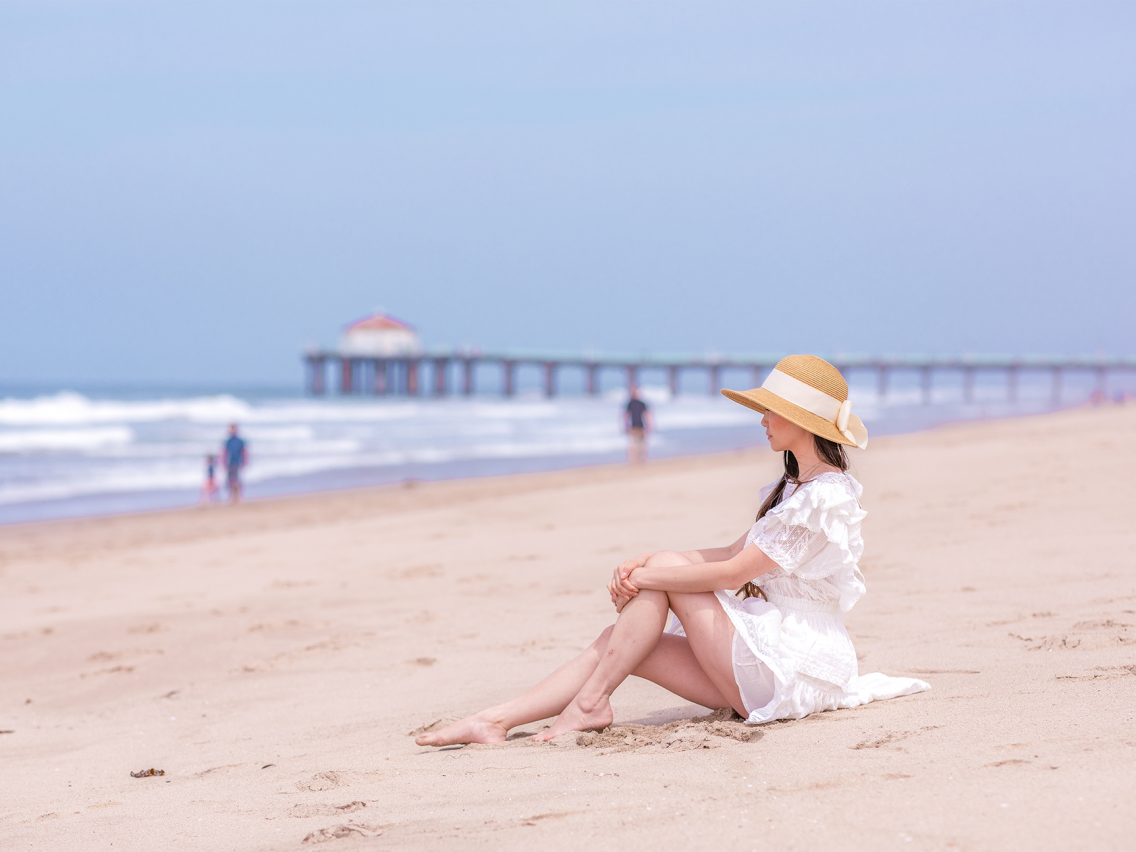 as always,