---
DRESS UK8, PETTICOAT s, BOW HEELS, BERET, FACE MASK m
---
Nowhere beats the heart so kindly as beneath the tartan plaid! – William Edmondstoune Aytou
That's it. When I die, you can go ahead and bury me in this dress because this is now my new favorite dress. I love fit & flare/swing dresses (if you haven't already noticed), and I've always wanted one that buttoned down the front. Something about having that extra bit of hardware seems to elevate the entire look. The brass buttons on this particular one really stand out against the tartan fabric.
Also, the color of this dress works for at least 3 out of 4 seasons, so I plan on getting plenty of mileage out of it.
I found several other similar dresses (linked below), that aren't button-down, in case that's not your thing. This style, however, is by far my favorite. It also comes with a matching metal buckled belt, and buttons on the cuffed ½ sleeves.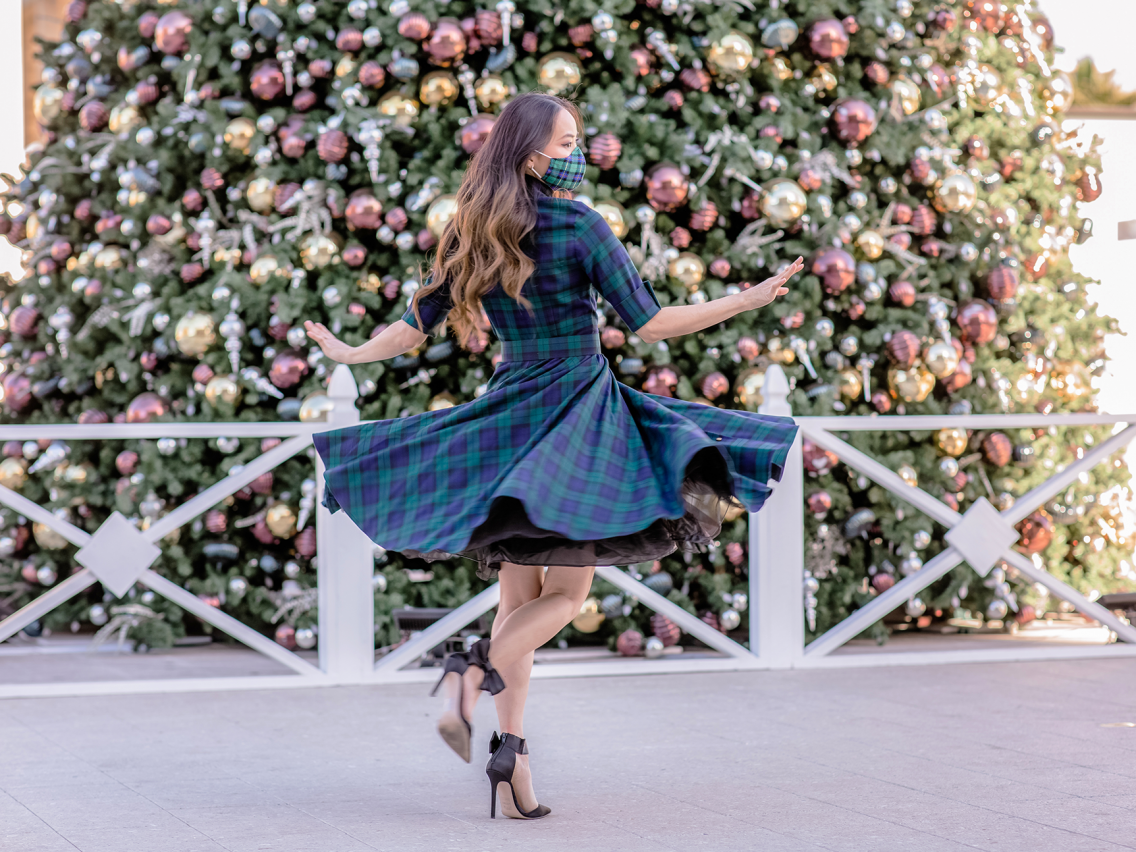 The skirt is a full circle and insanely twirlable. I added a petticoat underneath to give it extra flare and shape. The petticoat from Amazon is a little shorter than I would have liked, measuring only 23" from waist to hem. But it was only $22 for a 2-pack so I can't complain. It's several inches shorter than the hem of the dress, so I actually layered another slightly longer tulle skirt in between the dress and the petticoat just so there wouldn't be an awkward waterfall cutoff towards the bottom of the dress.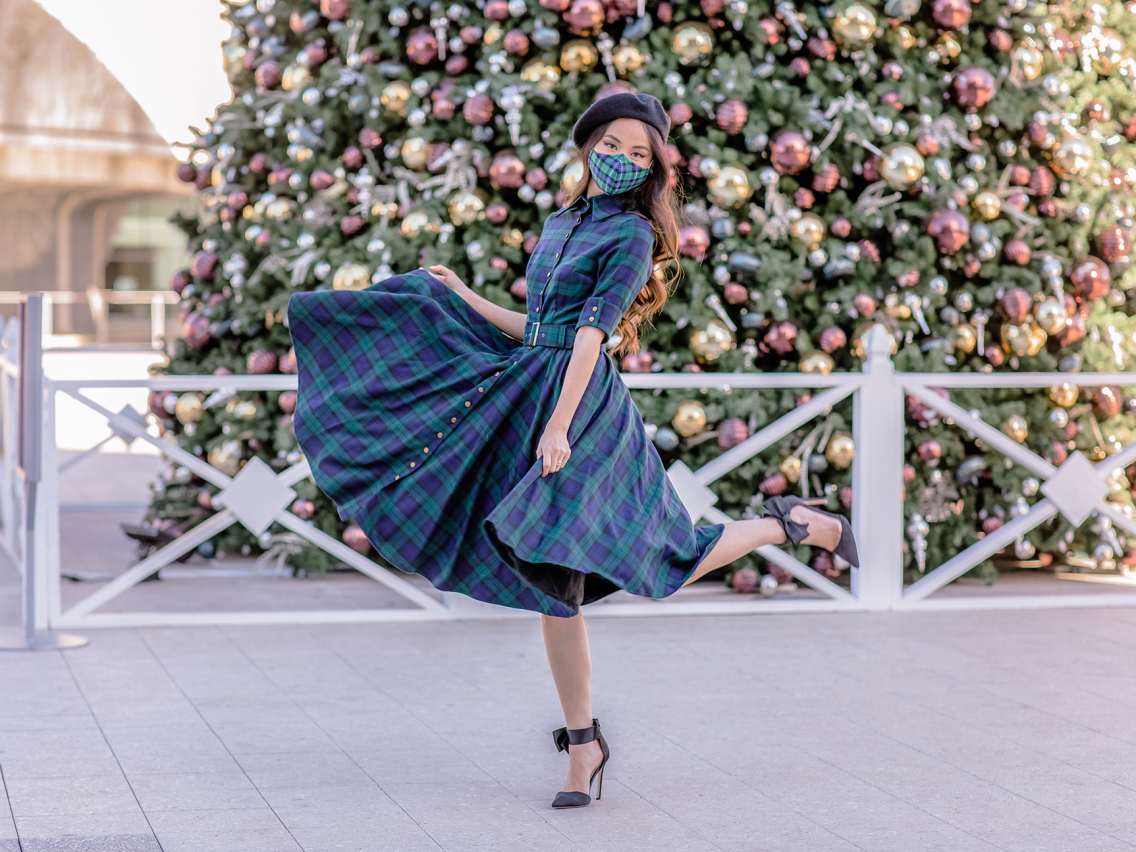 I'm also kind of having a bit of a beret moment. I bought a ton over the holiday season and even though I still have no idea how to wear them, I'm excited to incorporate them into my regular and vintage style looks.
Here are some more blue/green vintage style dresses:
---
1. British Retro, 2. Unique Vintage – Windowpane, 3. Unique Vintage – Navy Plaid, 4. Hell Bunny, 5. Collectif, 6. The Pretty Dress Company – Hepburn, 7. The Pretty Dress Company – Fatale
---
as always,