---
MESH BOW SWEATER s (C/O), PEARLY SKIRT s (C/O), SHOES eu38, HAIRBOW
---
Sometimes I get tired of the reds and greens for Christmas, and default to a more classic color combo to cleanse the palate. Obviously it is very important to stick with the Christmas theme though, so I'm hitting you with an ornamental pearly skirt and a sweater with an over-the-top bow.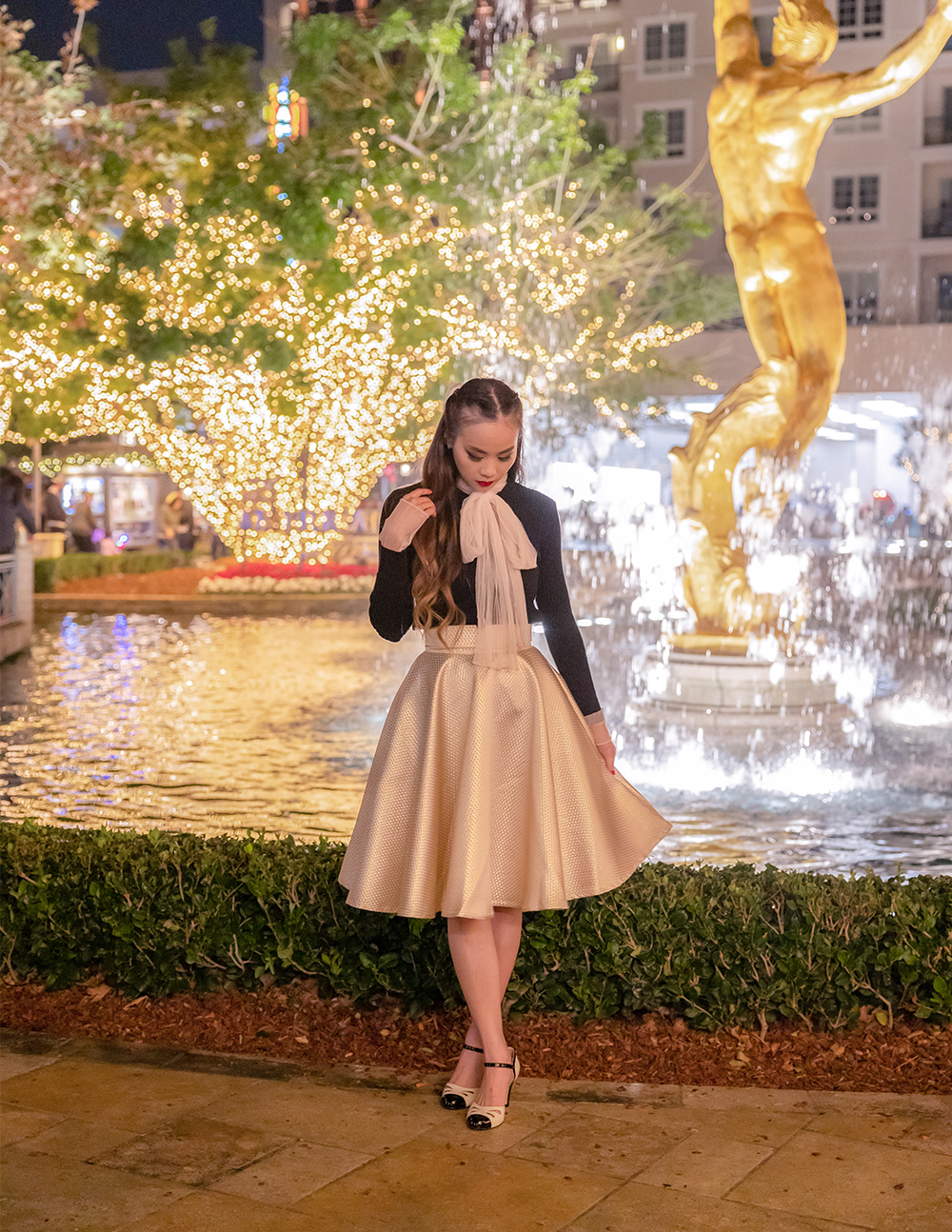 The midi skirt is a gorgeous pearly color with a feminine honeycomb embossed motif. It has a wide and high waistband and A-line silhouette. The material is thick enough that it didn't need any sort of petticoat to maintain its full shape. It is a perfect formal skirt for a night of dress up, dance up and style!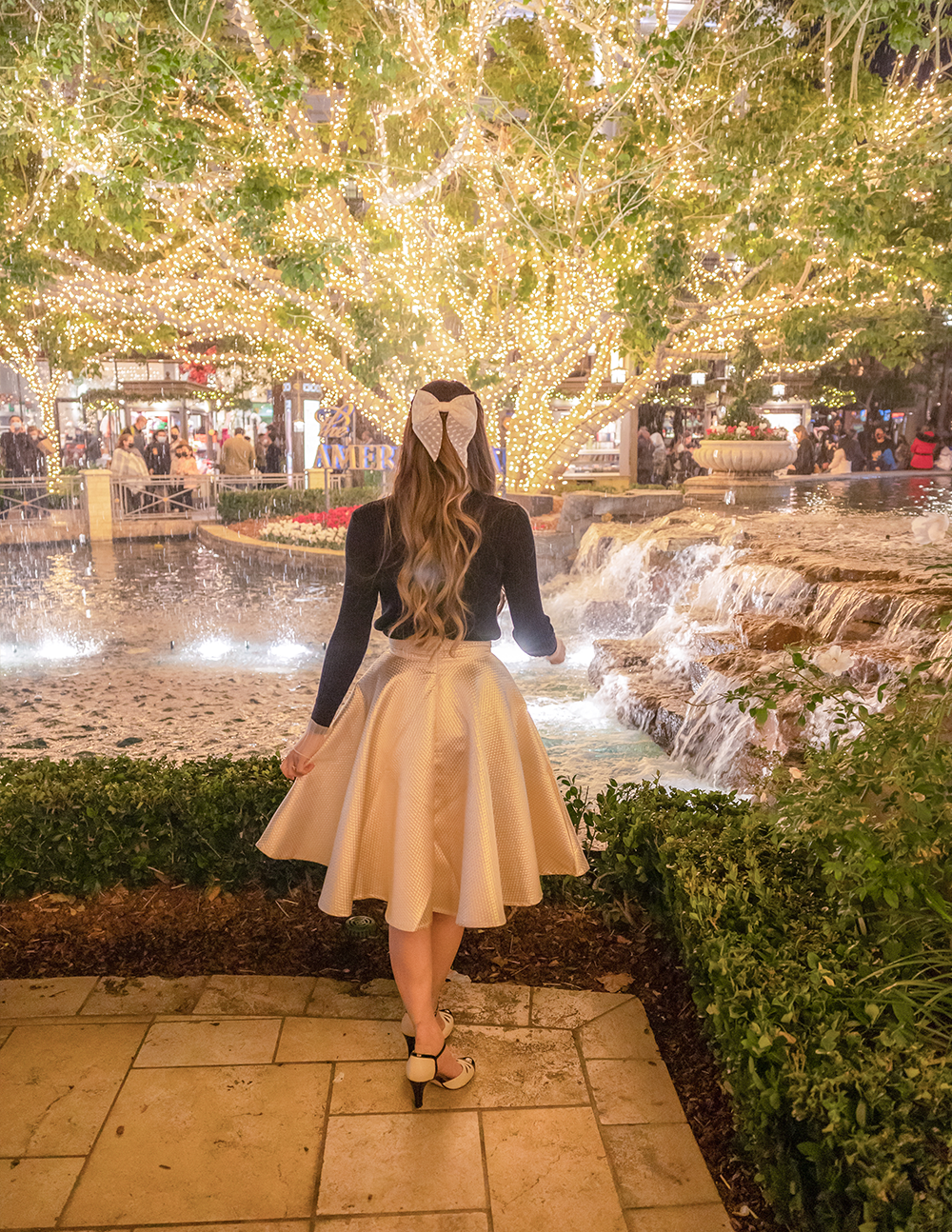 The black sweater has a self-tied mesh bowknot that trims the neckline. The same material also trims the cuffs, which adds a feminine touch. If you lack a knit top, then this should be your first choice. It will be your wearable item for work and date nights.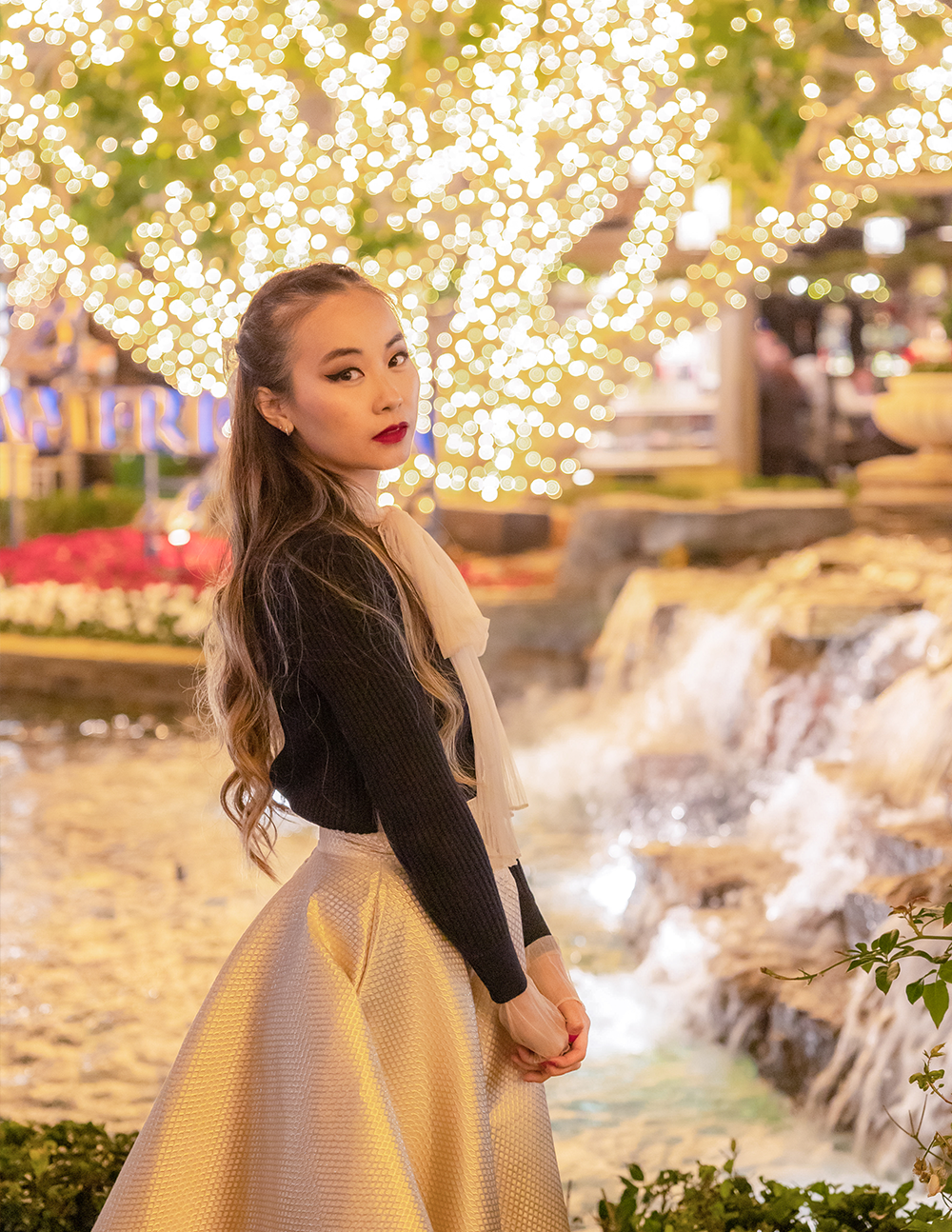 I continued the cream and black color scheme with cream and black heels. These sweetheart kicks from Chelsea Crew are a chic go-to! And perfectly goes with any vintage outfit (which is honestly why I bought them!) I love the d'Orsay cutout features, and with my age getting up, the ankle straps are a must!
And of course I have to top everything off with a hairbow. That's my signature this season because, well…I make them!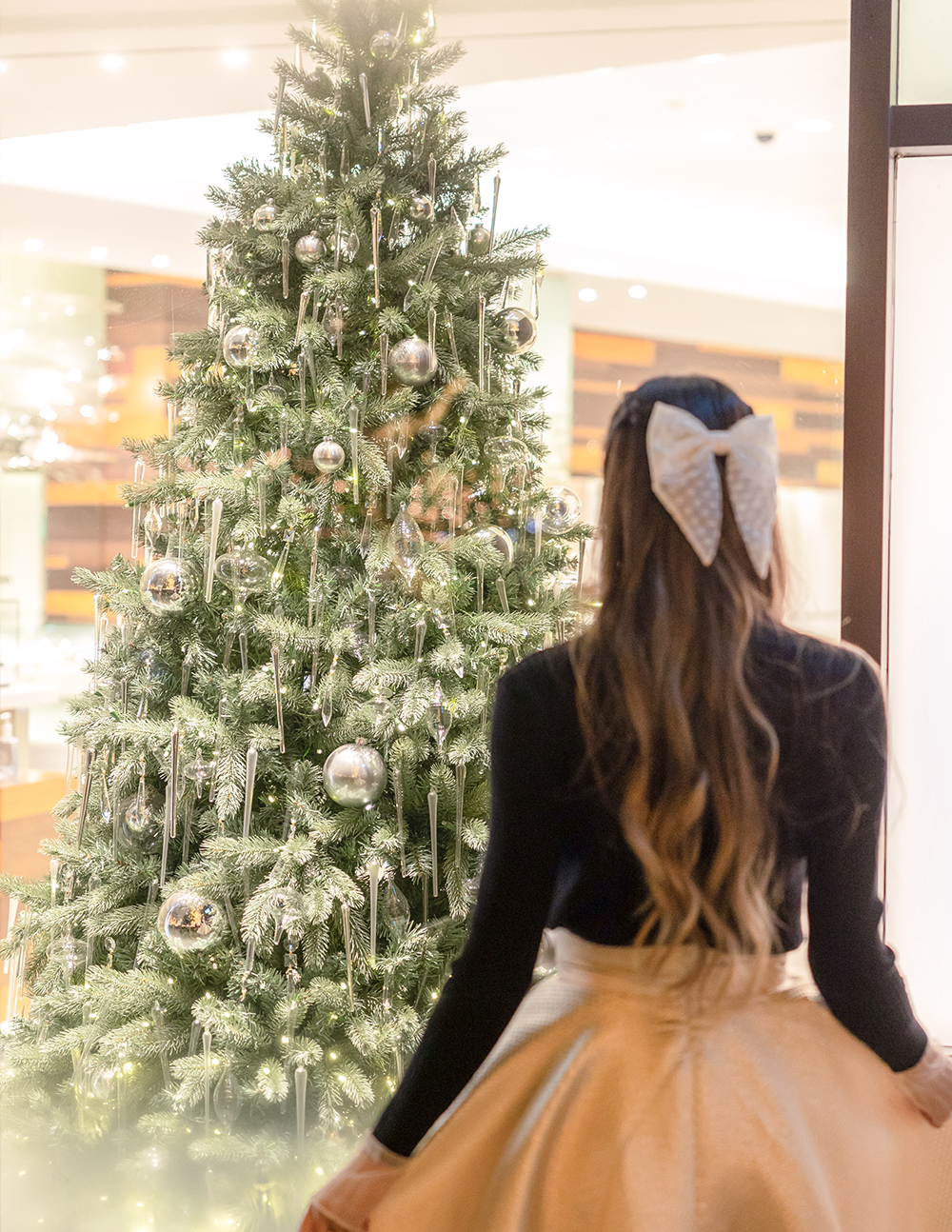 as always,