---
DRESS UK8, PETTICOAT s, BOW HEELS, HEADBAND
---
For the past half year I've been totally into 50s dresses. I've always liked fit & flare and swing dresses, but I've only recently been stocking up on 50s dresses specifically. And my current go-to place to get them is British Retro. (Read the full review of other BR purchases here and here)
I usually order 3 things at a time to maximize shipping costs since they're based in the UK, so when I bought this one, I got it in 2 other colors as well.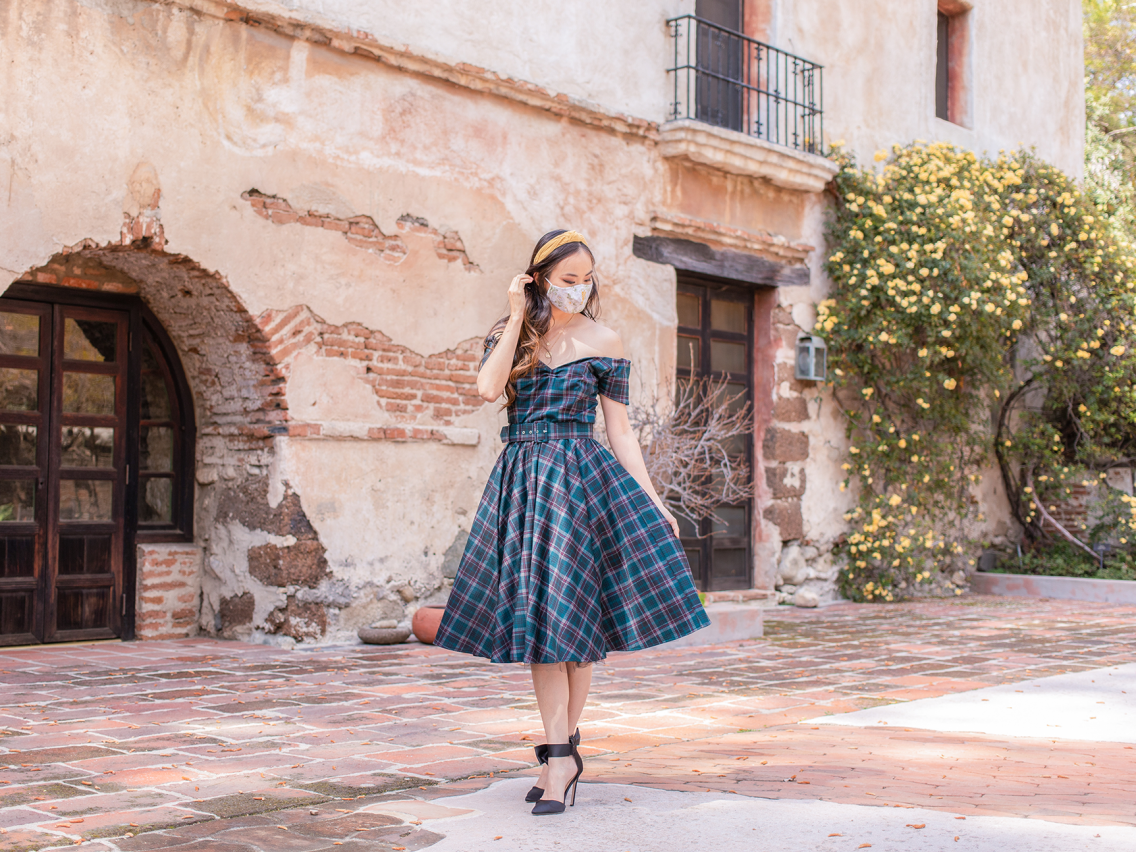 This is the only one that fit a little weird, due to the fact that I have zero boobs, so the boning in the bodice didn't really know where to go and ended up bunching and gapping. But since the other ones fit perfectly fine, this one was probably just a one-off error. With just a few alterations, I can probably make it fit fine.
What I do like about this one though is that the fabric is weightier than the others (and you know, weight definitely affects the twirlability of a dress :P) The weight, color and pattern are definitely more suited for fall, but by adding some small pops of yellow (in my headband and mask), I was able to make it work for spring, consequently matching the environment as well!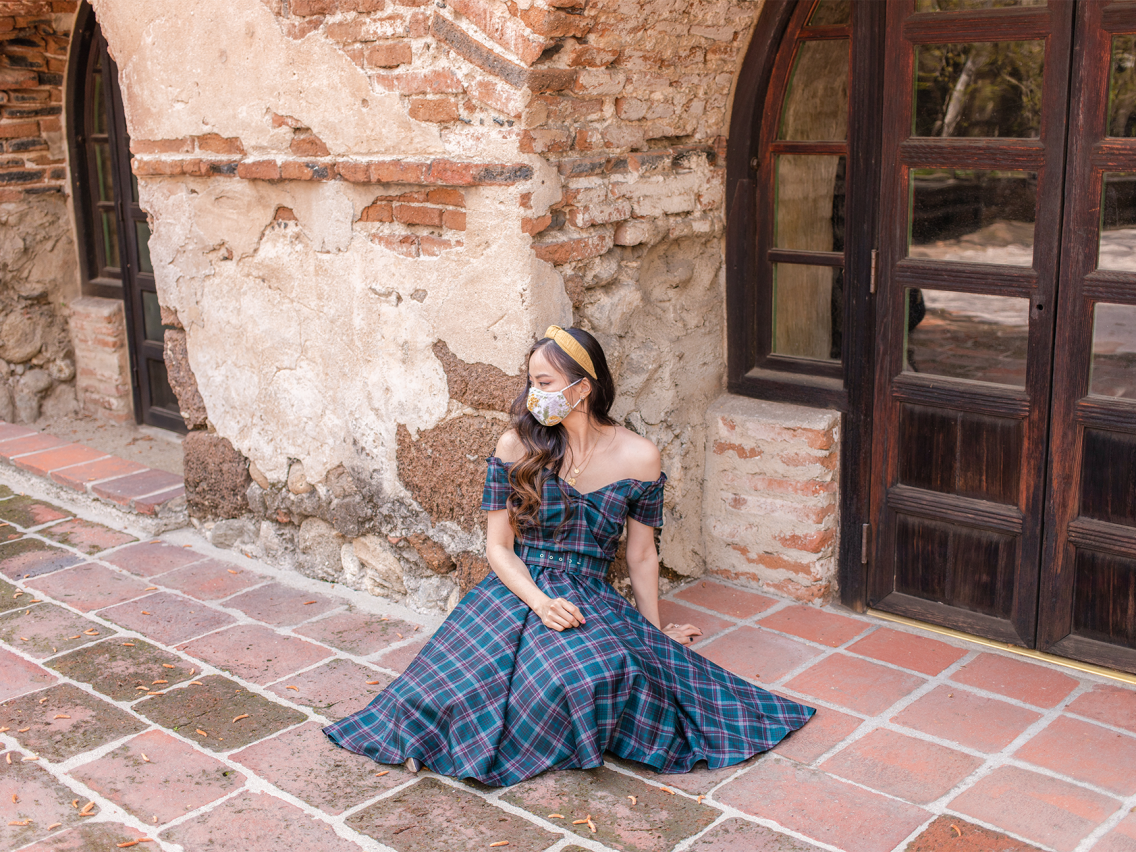 Location note: I stumbled upon this cute little location in Pasadena by randomly looking up historical locations on google maps. It's called Old Mill Foundation and the gardens are open Tuesday through Sunday from 11am to 2pm. It was such a random find, but I'm glad places like this still exist because it holds cultural and architectural value. It's always important to understand the past and where we come from because that's what makes us who we are, whether that be as a person, community, city, state or country.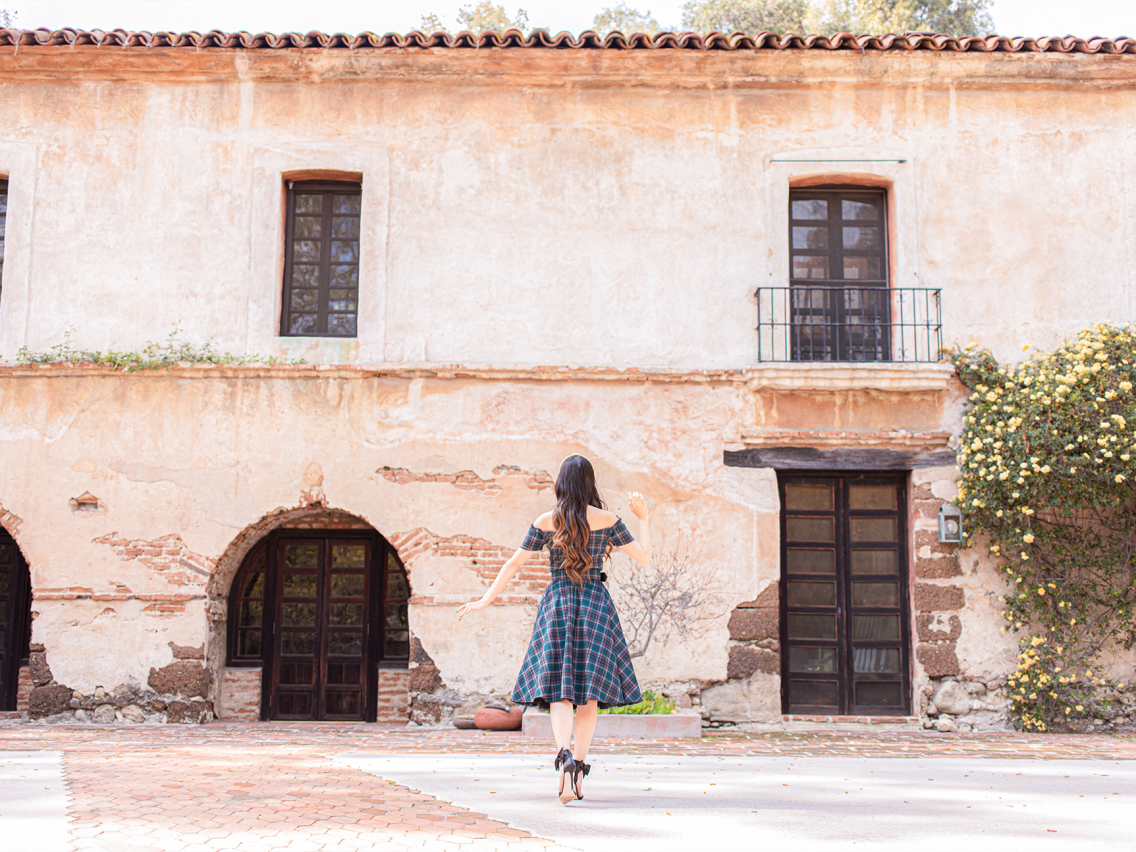 as always,