---
CROP TOP s/4, GINGHAM SKIRT s/4, STRAW HAT (I added the red ribbon), BOOTS sz7
---
When I first bought these top and skirt separates, I KNEW I had to go berry picking in it! Maybe it's not the typical outfit you would wear to such a thing, and even though they're little red flowers and not actually berries on both pieces, it just reminded me so much of berries that that's exactly where I wore it.
The top is a 50s style crop top in a white eyelet fabric with red embroidered florals. The V-neckline is framed by short, faux button cuffed sleeves. And you can top everything off with a bow at the hem of the top.
The A-line gingham skirt is also 50s inspired, with dainty embroidered red roses throughout. I added a really fluffy petticoat for volume.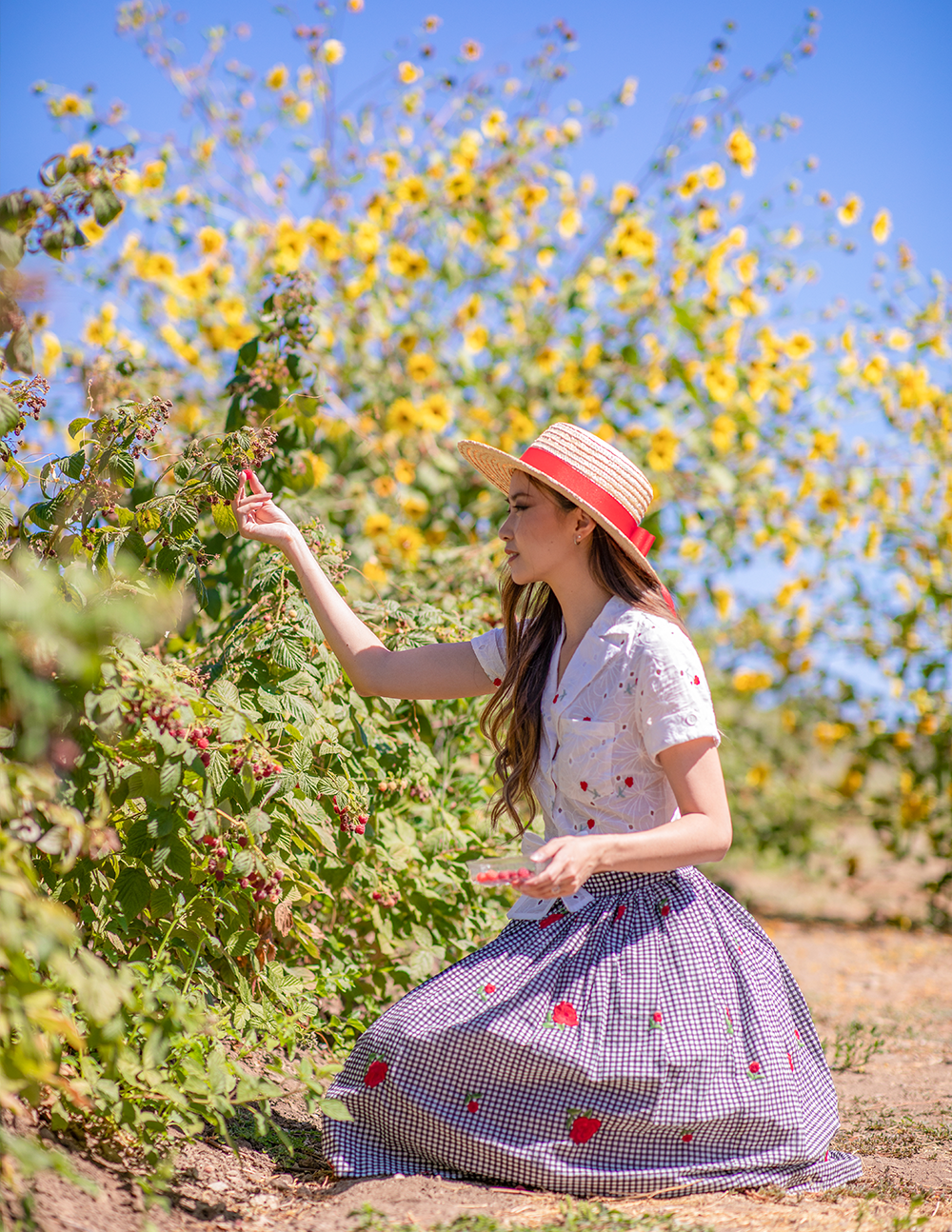 To finish off the look, and to protect my face from the sun while I picked my berries, I wore a straw hat, that I added a red ribbon to (tutorial here). All the separate pieces are tied together with a red motif, which is an easy way to make a complete, cohesive outfit.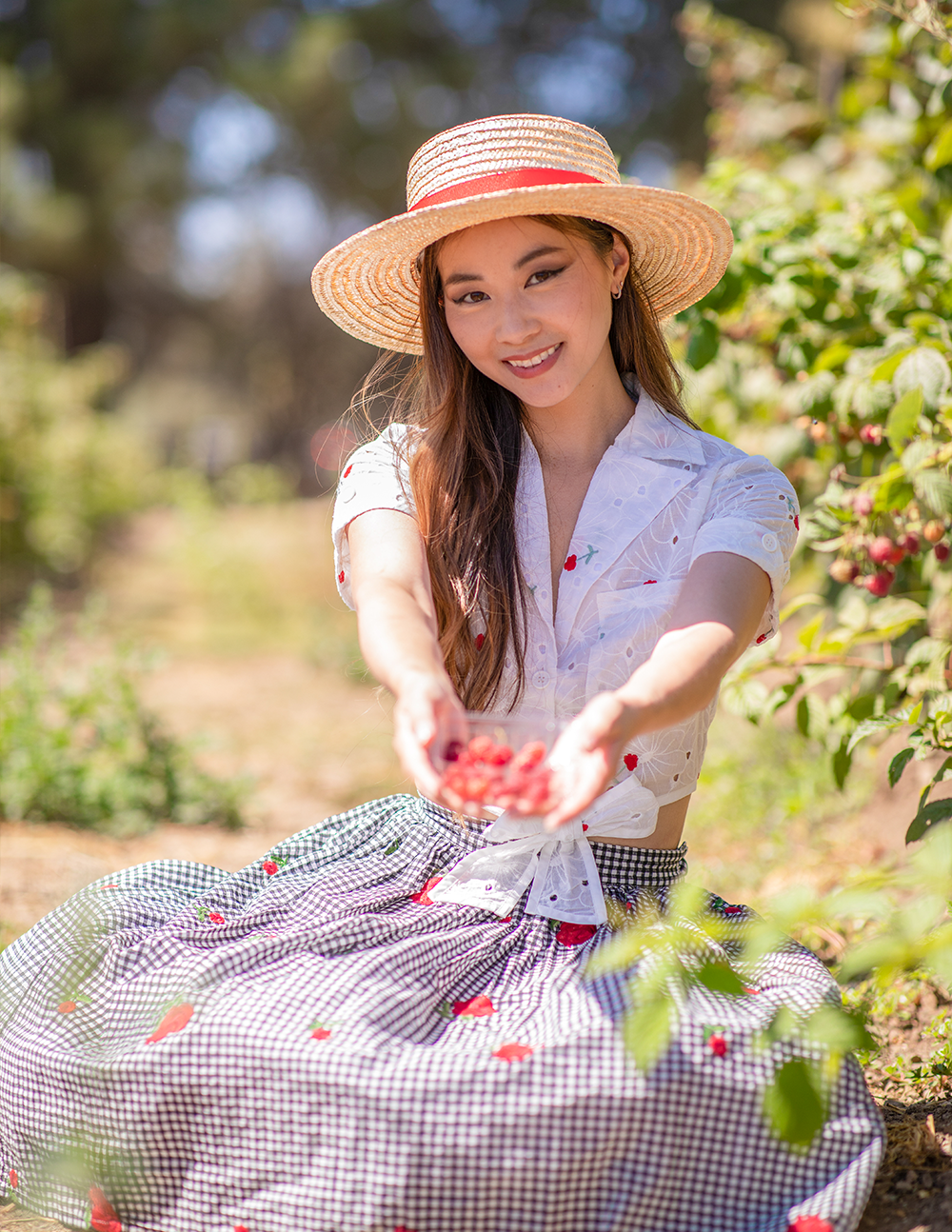 as always,