---
Dress (similar options linked below)
---
I remember this specific style of dress was really popular around 3 years ago. And while it's definitely not around every corner quite as much, I've seen that it's still a closet staple of many bloggers.
I'm not going to link the exact one I'm wearing, because it's from a company that I no longer want to support (they have shady design and manufacturing practices). But I did link a few similar options that are comparable and still maintain that lace cami midi dress look.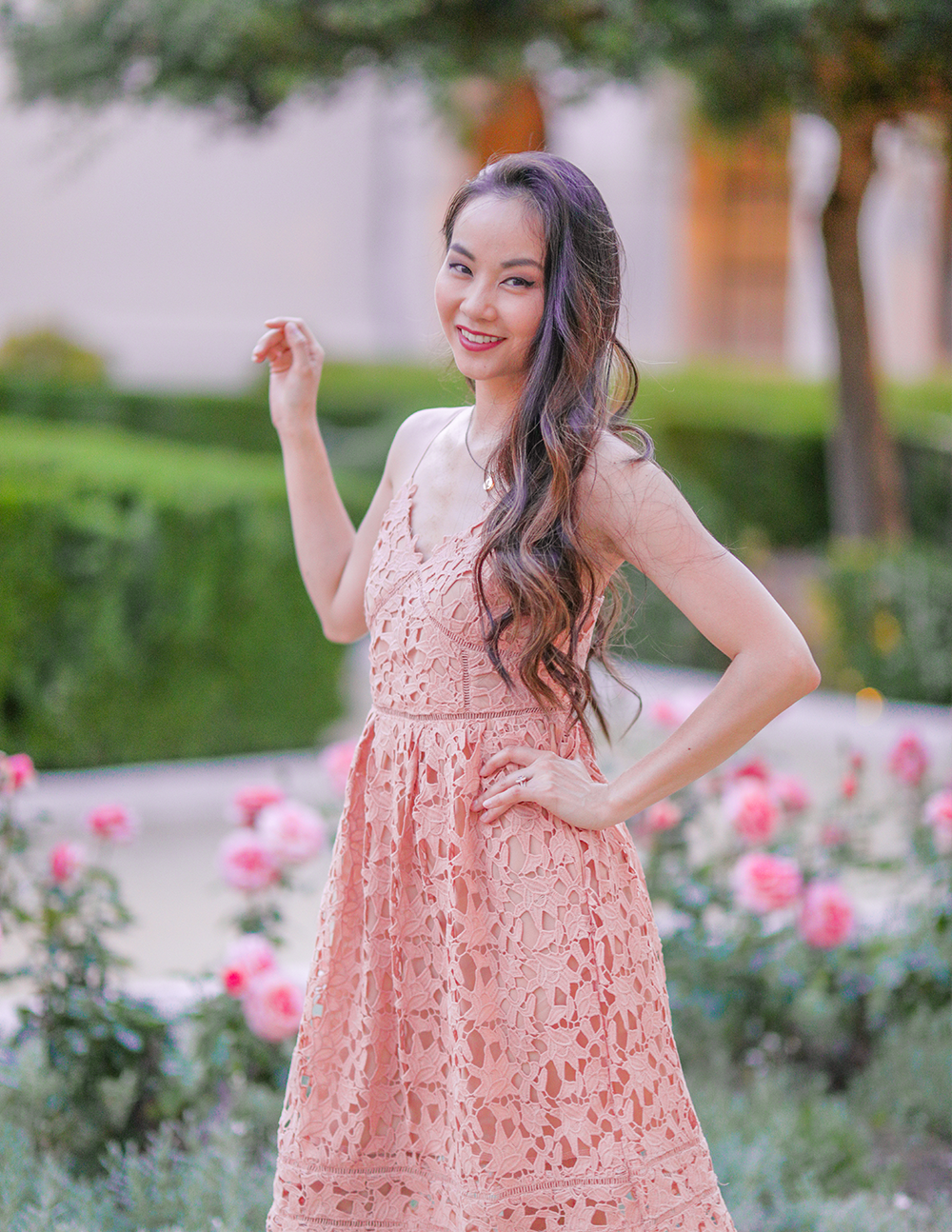 The thing I love about midi dresses is that they work for all sorts of occasions, from casual events to special occasions, and everything in between. They have an elevated feel of classiness to it that works for weddings and formal occasions.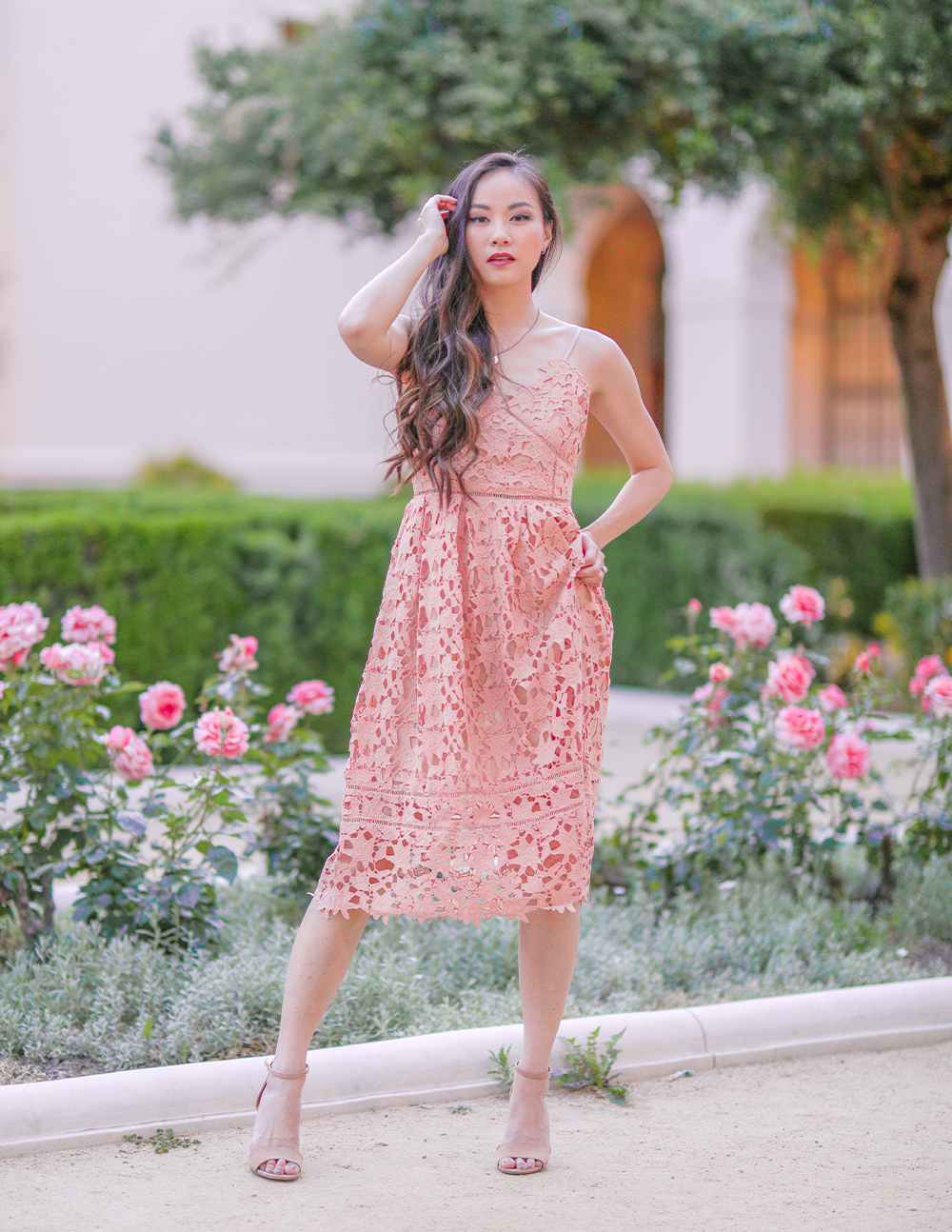 The only tricky part about midi dresses is getting the length right. If it's too long it'll cut the length of your legs, so make sure to get your dresses hemmed.
Here are some similar ones!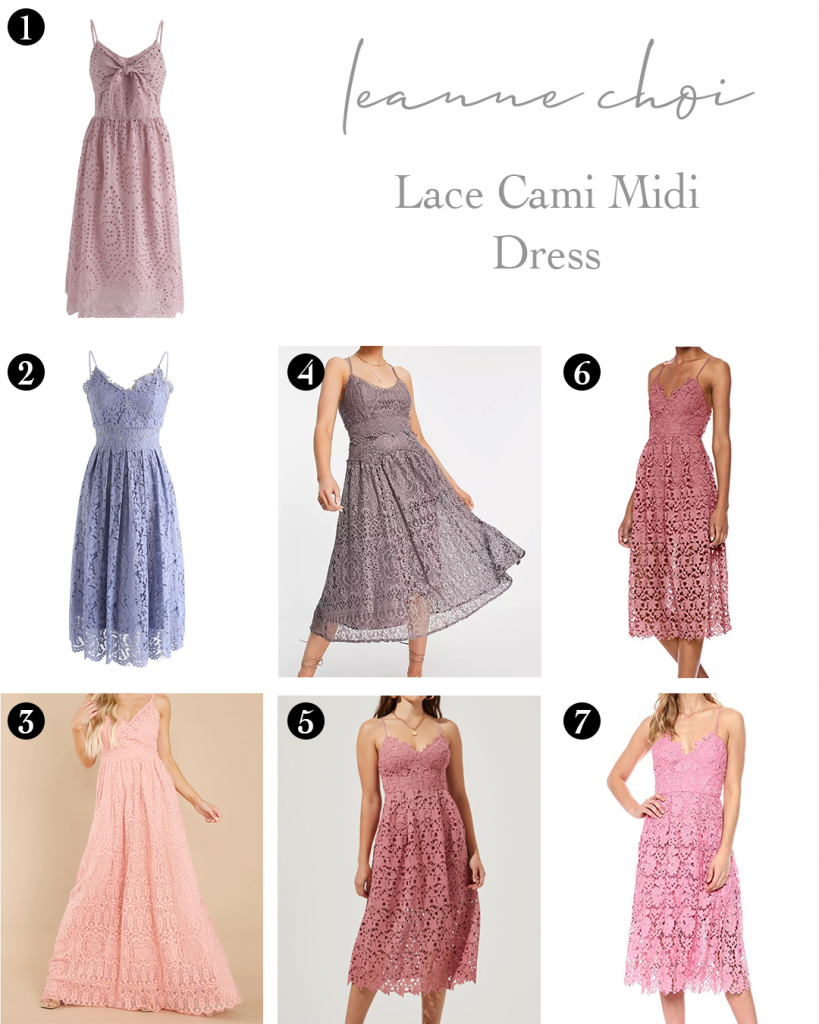 ---
1. Chicwish, 2. Or a different one in Blue, 3. Red Dress Boutique, 4. ASOS, 5. ASTR The Label, 6. Also available on Amazon, 7. Donna Morgan 
---
as always,