---
---
Well it's officially the season of loooove. So get ready for a whole lot of pink! And what better way to start than with this Unique Vintage pink polka dot swing dress. While you're at it, bring your significant other to the Griffith Observatory for a picnic date because the lawns are open and the views of Los Angeles are some of the best.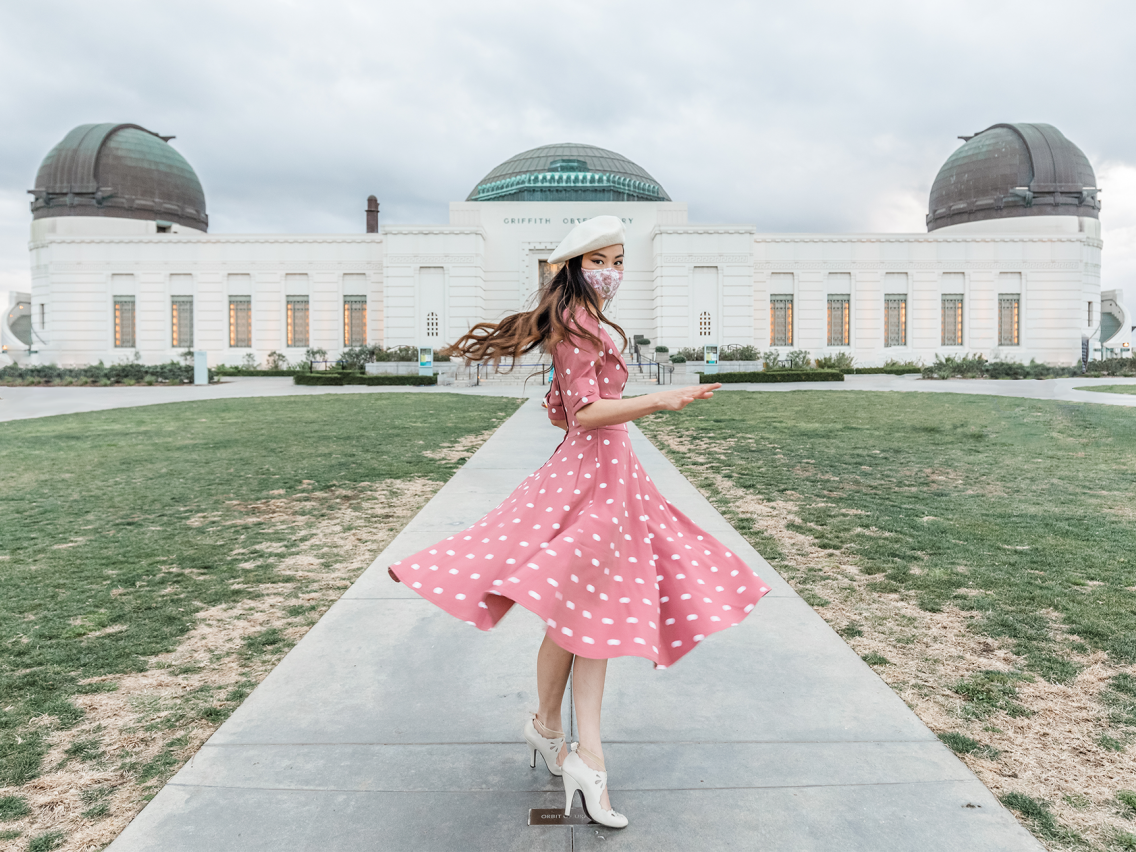 I happened to overhear at least 3 people say they liked my dress as I was passing by while trying to get to the Observatory (because people get weird about actually saying it to your face). But like with all Unique Vintage dresses, the quality of this polka dot dress is amazing. The fabric is nice and weighty, but also super stretchy so the fit and feel is SPOT on (see what I did there?).
Read here for my review of another UV dress. And check out below for a mini guide to the Observatory.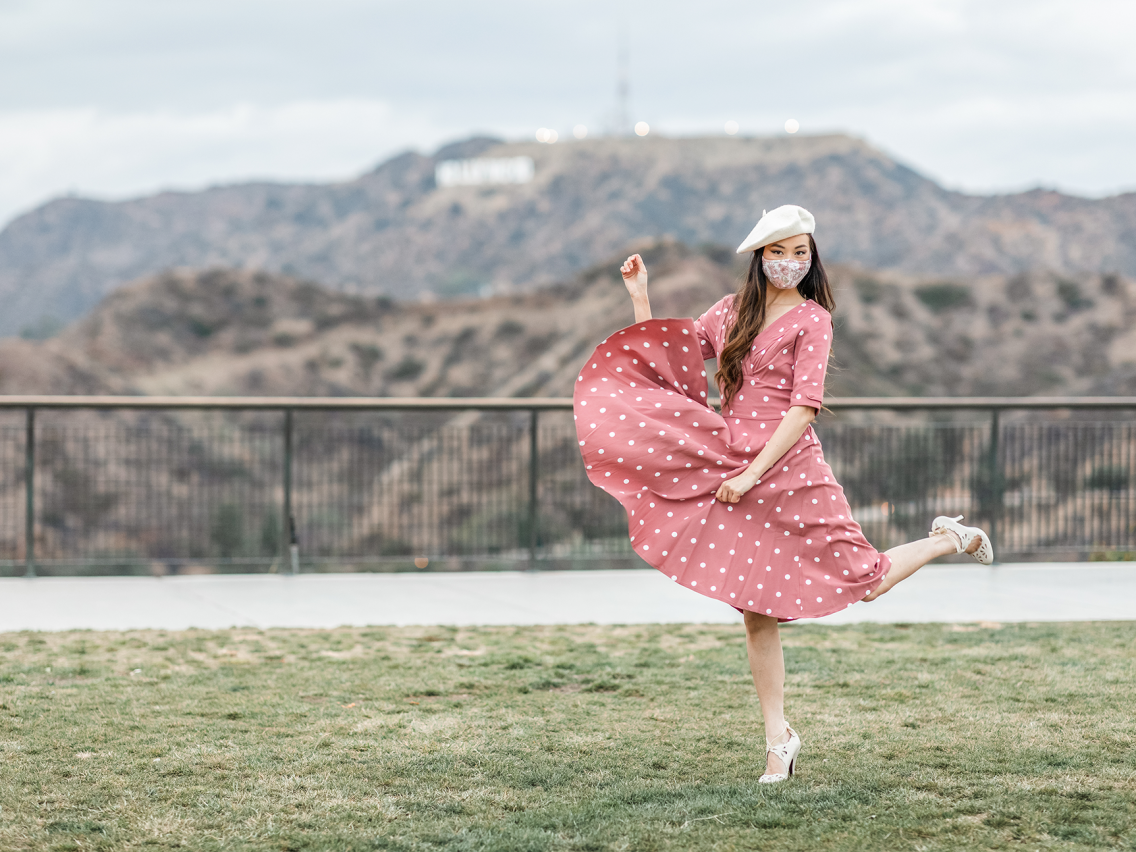 Griffith Observatory
The Griffith Observatory is one of the gems of Los Angeles, and a place my husband took me to on one of our earliest dates. It sits at the top of a hill in Griffith park, overlooking all of Los Angeles, and the views are spectacular. The observatory itself is also fascinating and educational and offers boundless information on all things space related. If you ever get the chance (once the pandemic is over and it opens up again), I highly recommend visiting.
What's currently available:
Currently, the actual Observatory is closed, but most of the areas surrounding the building are open to the public, including the hiking trails, the front lawn, and the terraces on either side. A lot of people were picnicking on the lawn, enjoying music and views of the Hollywood Sign whilst social distancing of course. Face coverings are required. Most park roads and parking are also open.
How to get there:
There are two roads up to the Observatory from Los Feliz Blvd: Western Canyon Rd and Vermont Canyon Rd. Only the latter is open for inbound traffic at the moment. Parking in and around the Greek Theater is free, but everything after the Mt. Hollywood tunnel is paid parking for $15/hr. If you park in the free zone, which I highly suggest, then it's about a 10-15 minute walk up to the Observatory grounds.
Best times to visit:
Observatory grounds and parking usually open around sunrise. If you're wanting to go for pictures, then sunrise or sunset would be the best times to go. Weekday mornings are the most ideal to avoid crowds, but also because the paid parking zones are free until 12pm. Note that the Vermont Canyon Rd gate closes at 9pm.
Weekends are obviously busier, and if you're trying to avoid people at the moment, I wouldn't recommend. However, if that's the only time you are available, then Sunday around 4pm is a good time to go. I initially tried around 1pm and there was absolutely no parking. But when I came back around 4, I didn't have trouble finding parking at all. Most people will be packing up to leave by then. Also, 4pm is just before sunset, so you can get a handful of daylight shots, capture those glorious golden hour shots, then hang around a little while longer to watch Los Angeles light up so you can get those night time shots!
as always,