---
SWEATER S-M, JEANS 4 short, STRAPPY HEELS sz 7,  RIBBON FACE MASK Black & White Check
---
Ok, confession. I've seen so many people all over instagram wearing these pom sweaters, and I used to think they were ridiculous and over the top. But I've had a change of heart and now I own at least three. They're much more comfortable than they might initially appear, and soo cute.
You're probably thinking it looks really uncomfortable to wear because it's just so dang lumpy. Yea, I thought that too. But it really isn't. The pom poms aren't made the way regular yarn pom poms are made. These ones are soft and squishy, so you don't even realize they're there when you're sitting, or up against something.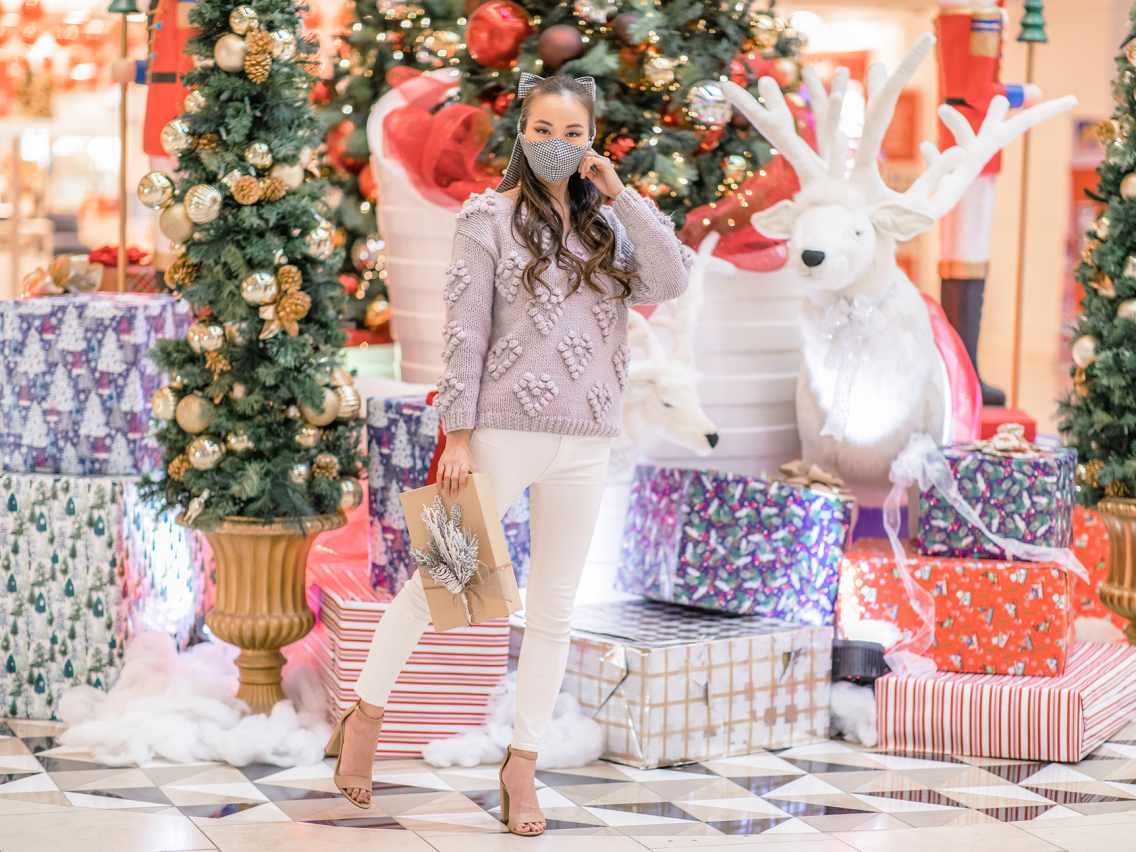 Most of these sweaters also come oversized, which I've been REALLY into lately. Oversized sweaters have been in heavy rotation since October, and I really can't get enough. (Check out my review of an orange pom sweater here) They also look great paired with skinny jeans and knee high boots, for that quick run to the mart.
I also love the lavender color of this sweater. It looks amazing with white pants, and you can easily take this all the way into spring.
And don't forget, you can elevate your mask game with a ribbon mask from my Etsy store!
Here are a few more pom pom sweaters, go crazy!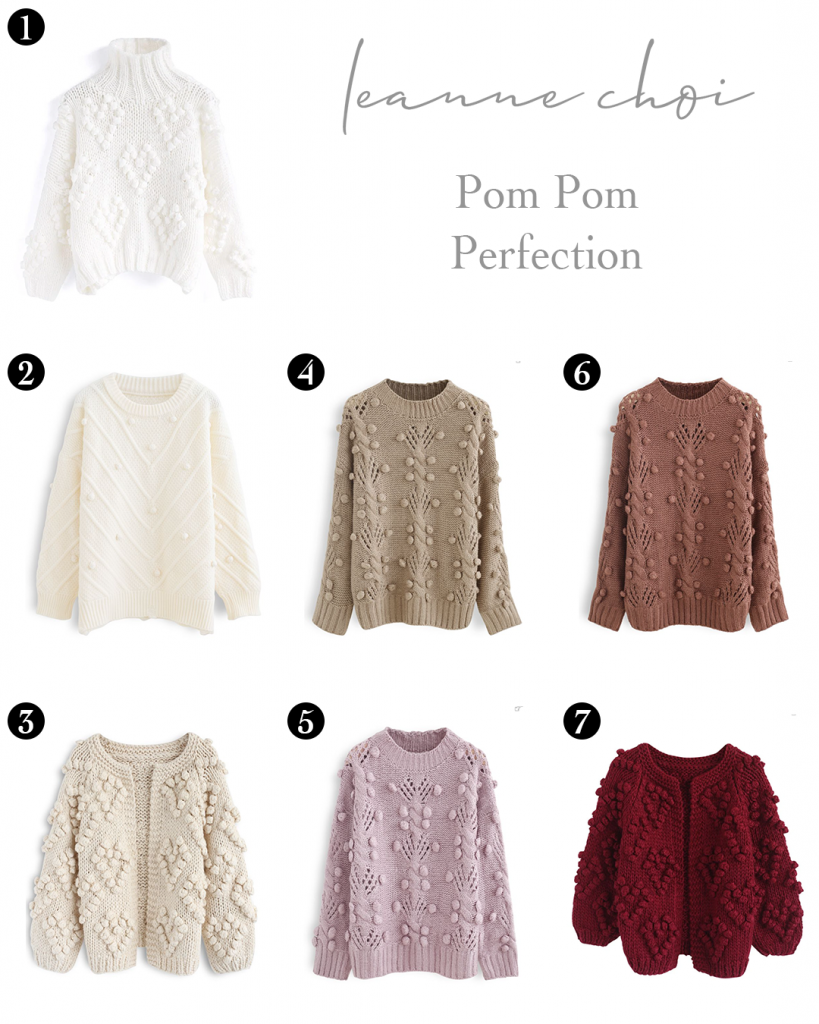 ---
1. White Turtleneck, 2. Cream Raw-Hem, 3. Ivory Cardigan, 4. Tan Eyelet, 5. Lilac Eyelet, 6. Rust Red Eyelet, 7. Wine Cardigan
---
as always,