---
Dress (sold out; Similar options listed below)
---
Even the smallest wins deserve celebration in these uncertain times.
Merry Christmas and happy holidays!
The holiday spirit was very low this year, I'm not going to lie. It doesn't really feel like Christmas, at least not how I remember it. I don't know if it's because of what's going on in the world with the pandemic and not being able to be with family and friends. Or if it's because I'm getting older and cynicism has seeped in, sucking the joy and excitement out of Christmas morning. Or maybe it's because I was so overwhelmed with a multitude of projects that I didn't really have time to sit down and enjoy the Christmas spirit festivities. It could be some twisted combination of all of those things.
In any case, this year has been so weird, that any semblance of joy is welcome. Sure, we're in lockdown again, and we're not allowed to go anywhere. Most of us don't have any plans anyway, I sure don't. That doesn't mean you can't put on a nice outfit, do your makeup and hair, and pop on some heels…to, you know, walk to the kitchen. I said it before, I'll say it again, you feel your best when you look your best. And sometimes, it's that little action of changing out of your pajamas that's going to make the difference in how you feel for the rest of the day.
So put on your favorite dress, or pair of heels and strut your stuff. Or get comfy in an oversized sweater and a pair of sweatpants. Whatever makes you feel the best. Even the smallest wins deserve celebration.
Looking for more green inspiration? I got you.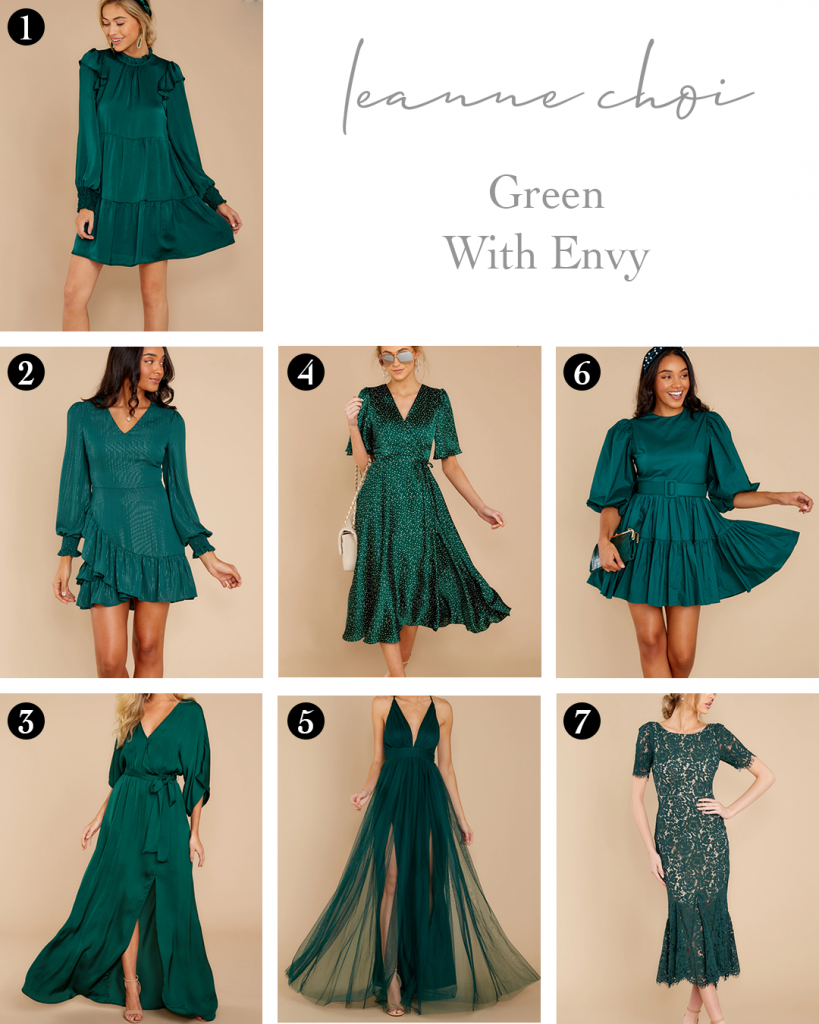 ---
1. On My Level, 2. Poised Perfection, 3. Can't Look Away, 4. Dot Off the Press, 5. Matters of the Heart, 6. Desirable Outcome, 7. I Can't Resist
---
as always,