---
RUCHED TOP s, SKIRT s, STRAPPY HEELS sz 7, Gold Belt (old; SIMILAR)
---
Fashion fades, only style remains the same. – Coco Chanel
I remember a time when mixing patterns and textures was a big fashion faux pas (did I just date myself?). Stripes with polka dots?! How dare you! Black shoes with a brown belt?! Get out of here! Ruching and ruffles?! Fashion suicide!
Well I'm here to tell you that you can throw those old rules out the window because they just don't apply anymore. Like not wearing white after labor day? Don't even get me started! It's a thing of the past. Seriously. Times have changed and so has fashion.
And being that this year was mostly a year of sweatpants, oversized sweaters with multiple food stains, no makeup, and masks for days, taking a fashion risk really won't hurt anybody. For instance, I paired this ruched top with this ruffled skirt, because why not? The colors match in a monochromatic way. It's bold, it's flirty, and it's fun. And it's just the kind of thing we need right now.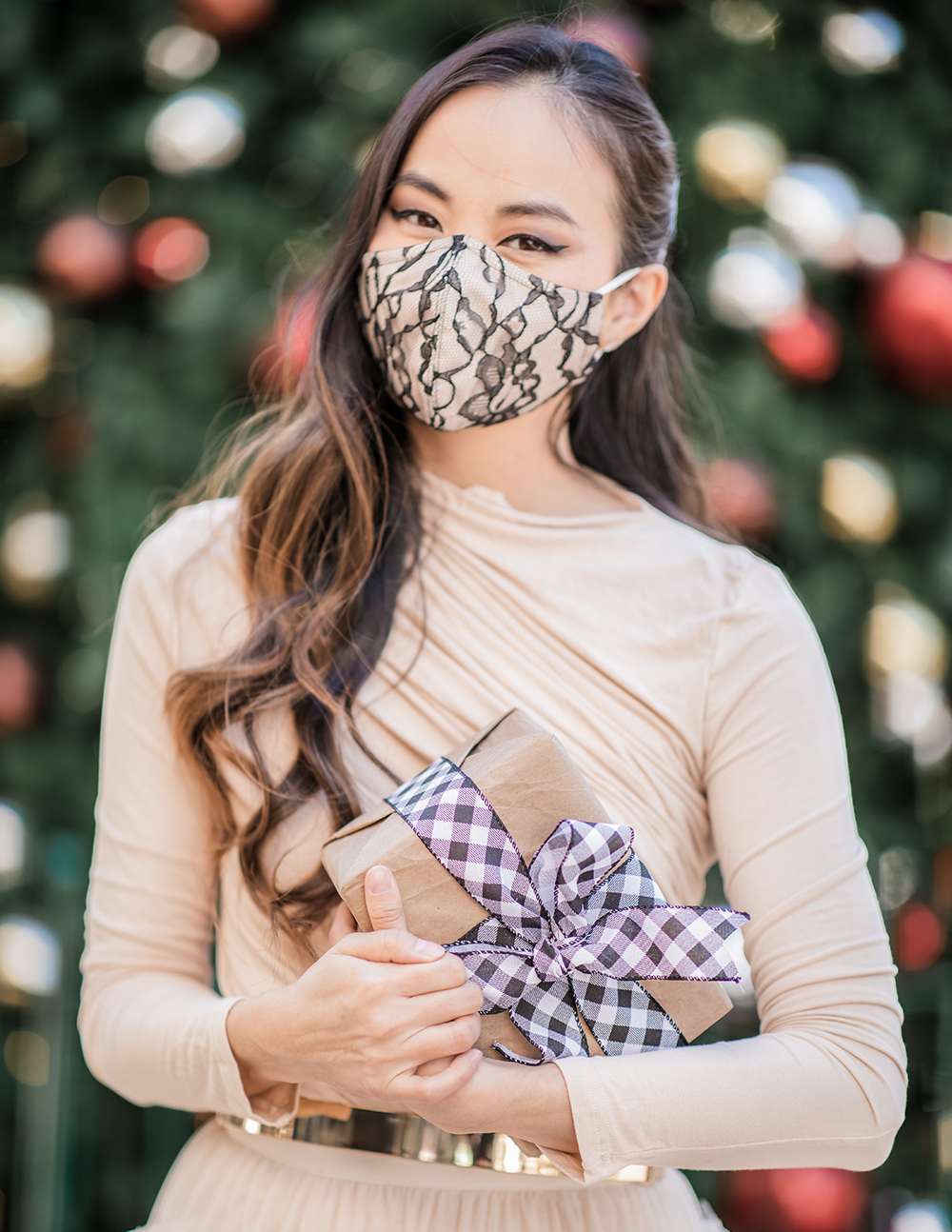 The only thing I will say is that I probably should have gone with an extra small because the top is a little loose on me. My guess is that the folds of the ruching are supposed to stretch delicately across your bust, but being one without much in that region, it sagged a little more than I would have liked (a common problem for me). But other than that, it's a beautiful top that can be worn with skirts or a pair of jeans.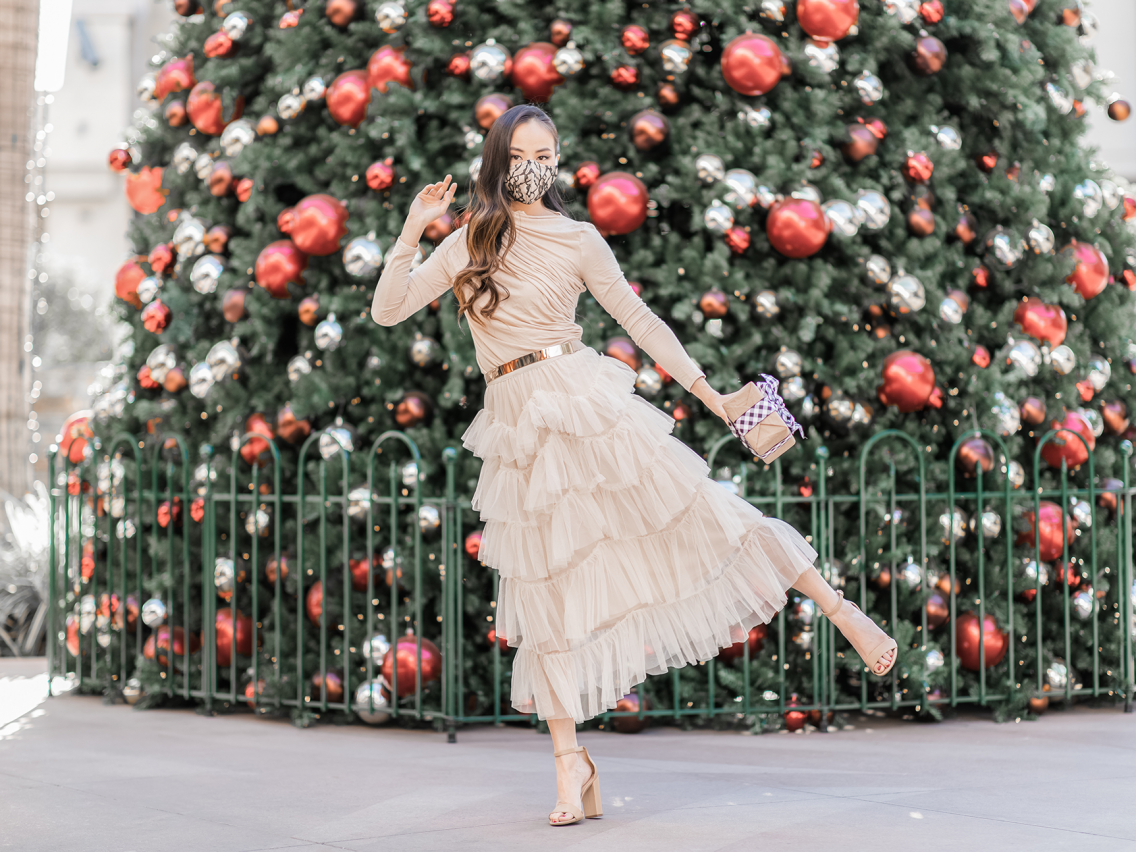 The skirt, by the way, is a cloud of dreams. I was a little wary of how many tiers there were possibly making it look too frilly for anything outside the ballet studio. However, because each tier is attached to the same base, and not really a layer on its own, it hangs more like an A-line. Standing at 5'5", it's longer on me than the model on the website, falling nearly to my ankles. But I really don't mind that at all.
BONUS TIP: when storing your tulle skirts, hang them inside out. This not only keeps them fluffy and protects the delicate fabric from snagging on other objects (or for me, because I have two cats, it keeps them from shredding it to pieces), but it also prevents hanger dents from showing up on the outside (much like the dreaded ponytail dent caused by hair ties. Ew.)
as always,