---
DRESS UK8, PETTICOAT s, BOW HEELS
---
This is my third dress in this Dee Dee cut from British Retro. Is it obvious that I really love their dresses? I also have it in green tartan and navy polka dot. This black jacquard version was the first one I bought and it probably fits the best out of all of them.
The fabric is stretchy and thick, but it can still work for the summer. Especially with the off-the-shoulder look. Hello glam summer wedding, anyone? It works well with or without a petticoat and it comes with a matching belt.
About the Korean Friendship Bell:
Located in San Pedro, the Korean Friendship Bell was donated in 1976 to the people of Los Angeles by the people of the Republic of Korea to celebrate the bicentennial of the U.S. independence, honor veterans of the Korean War, and to consolidate traditional friendship between the two countries.
It sits on the cliffside, overlooking the Pacific Ocean, offering gorgeous views of the Los Angeles harbor, the Catalina Channel and the sea terraces of San Pedro hill. It's a lovely bronze bell set within a pagoda-like stone structure, and is rung several times throughout the year.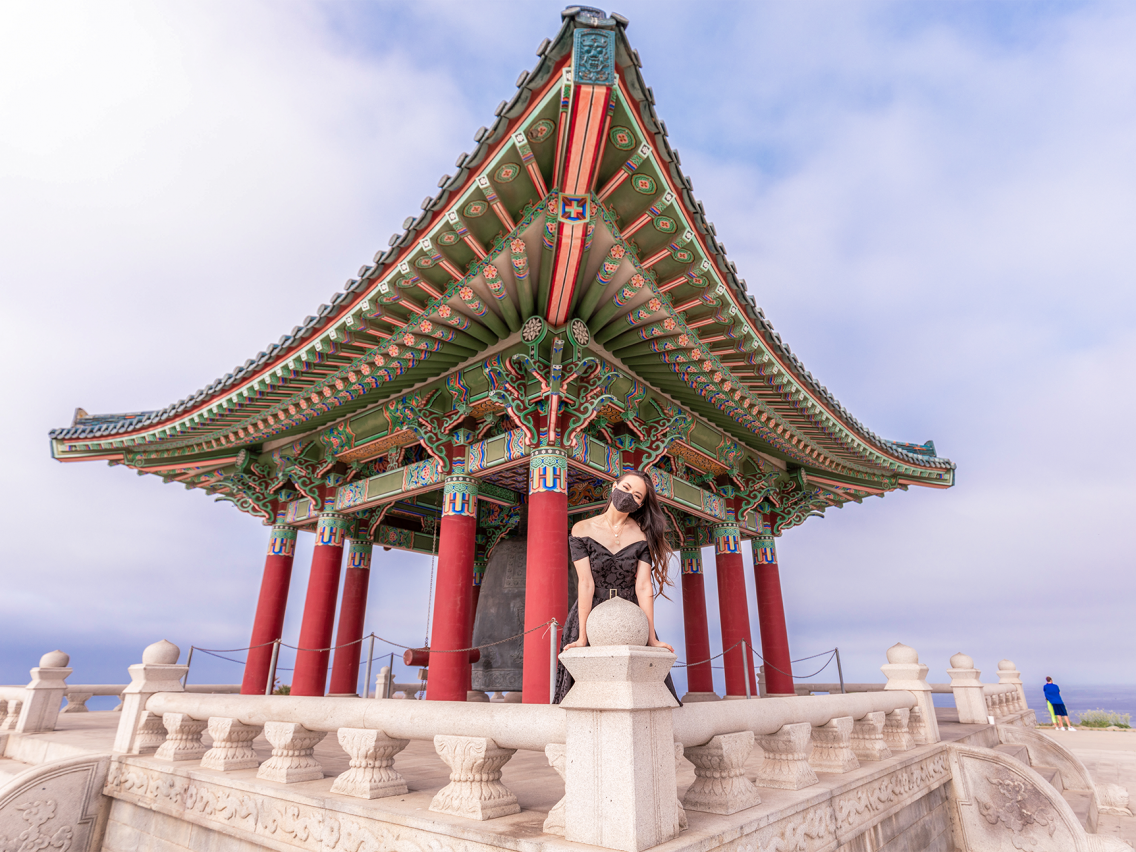 as always,