---
SEQUIN DRESS s, RHINESTONE PUMPS sz7
---
Don't ever let anyone dull your sparkle.
The year is finally over and I have a hard time remembering what life was like before the pandemic. It was full of plenty of challenges to be sure, but it also made us all slow down a bit and relish in what life has already given us.
I'm not a New Years resolution type of person, but if I were to make one for 2021, it would be to worry less and let go more. I'm a perfectionist, far too anxious, and I overthink every situation. If 2020 taught me anything, it's that life doesn't always go as planned, and there just isn't enough time to obsessively worry about every little thing. And yes, my Christmas tree is STILL UP.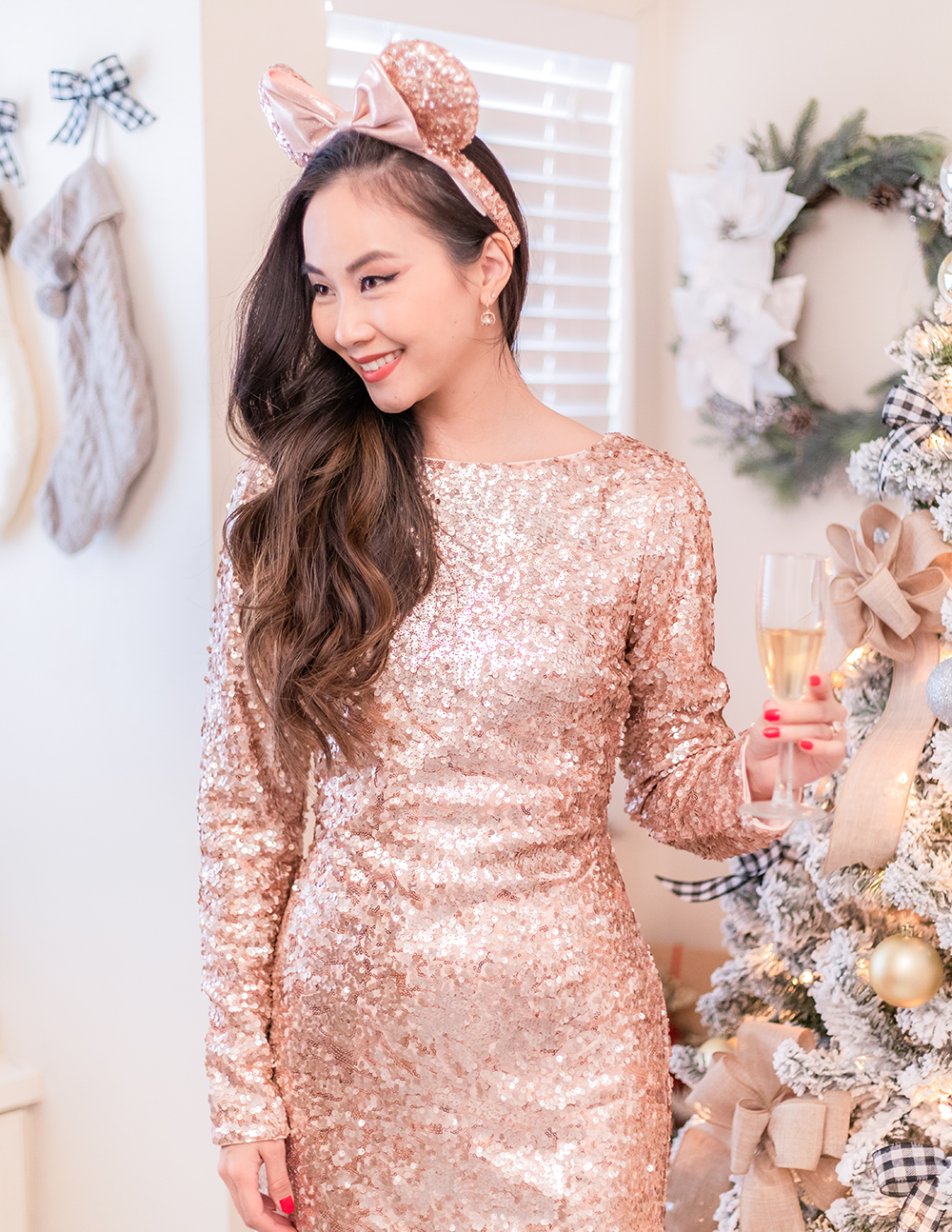 I'm ending the year decked out in rose gold, from head to toe, because honestly, this year could have used a little more sparkle. And this dress packs A LOT of sparkle!. The lining is thick so it doesn't feel scratchy at all the way many sequin dresses do. Size small felt a little big on me, and the hips can come off looking a little boxy depending on how you stand or what angle you're looking at it from.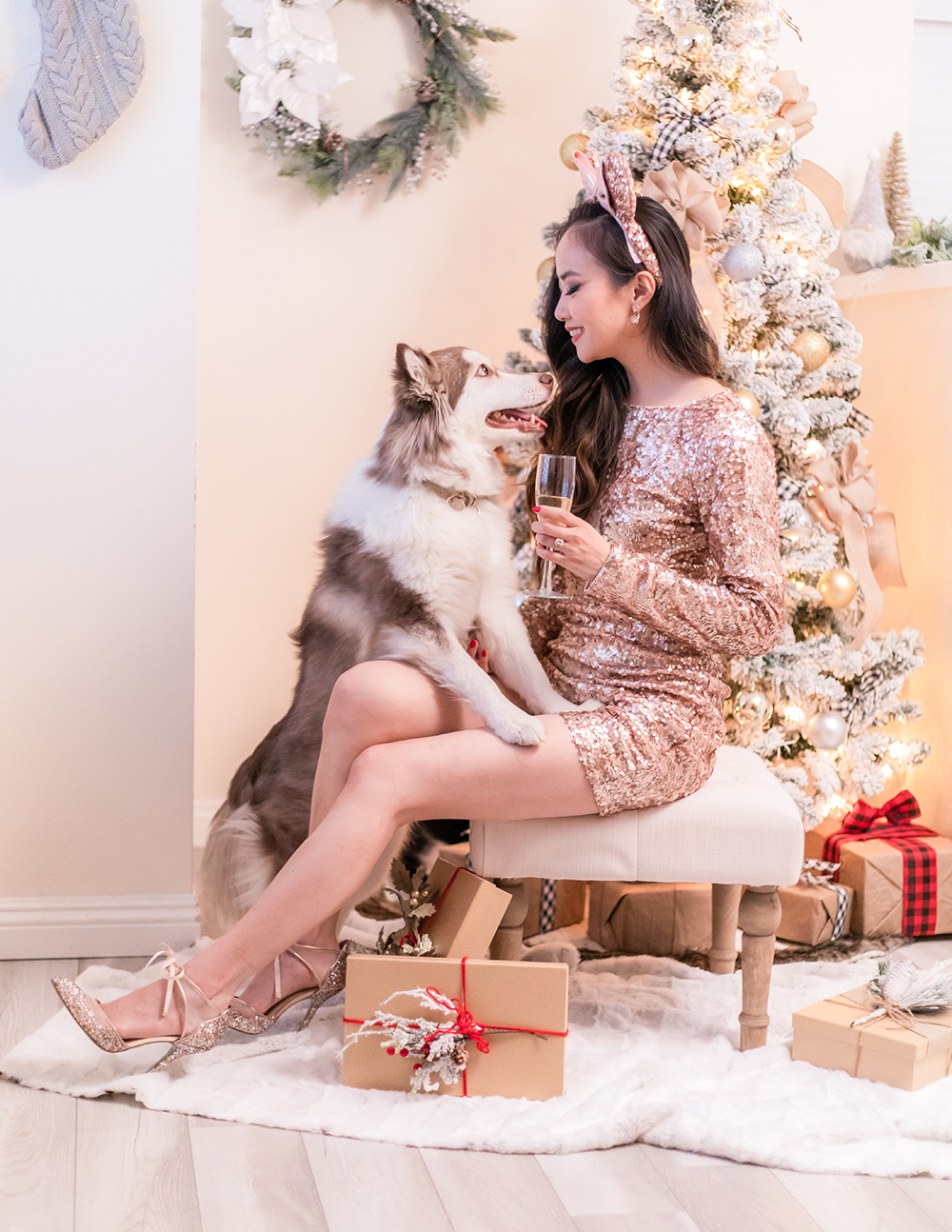 The shoes were my wedding shoes from 2 ½ years ago! Still available and still freakin' gorgeous. They matched perfectly with the dress in terms for color and shine. I also love the eggshell blue bottoms. They're a little tough to walk in after a long period of time, so I do have to put some padding on the inside.
Happy New Year and stay safe. Wishing you all the best for the new year!
as always,