---
STRIPED TOP xs, PINAFORE xs (also available here), BOOTIES sz7
---
I know most of the people on my Instagram feed have been thinking about Halloween since the beginning of August. I, being a summer girl, held onto summer for as long as possible, and only now allowed myself to get into the Halloween spirit. Don't get me wrong, I love Halloween and dressing up, and making costumes. But it's not my whole personality, and it doesn't consume me like it does most people.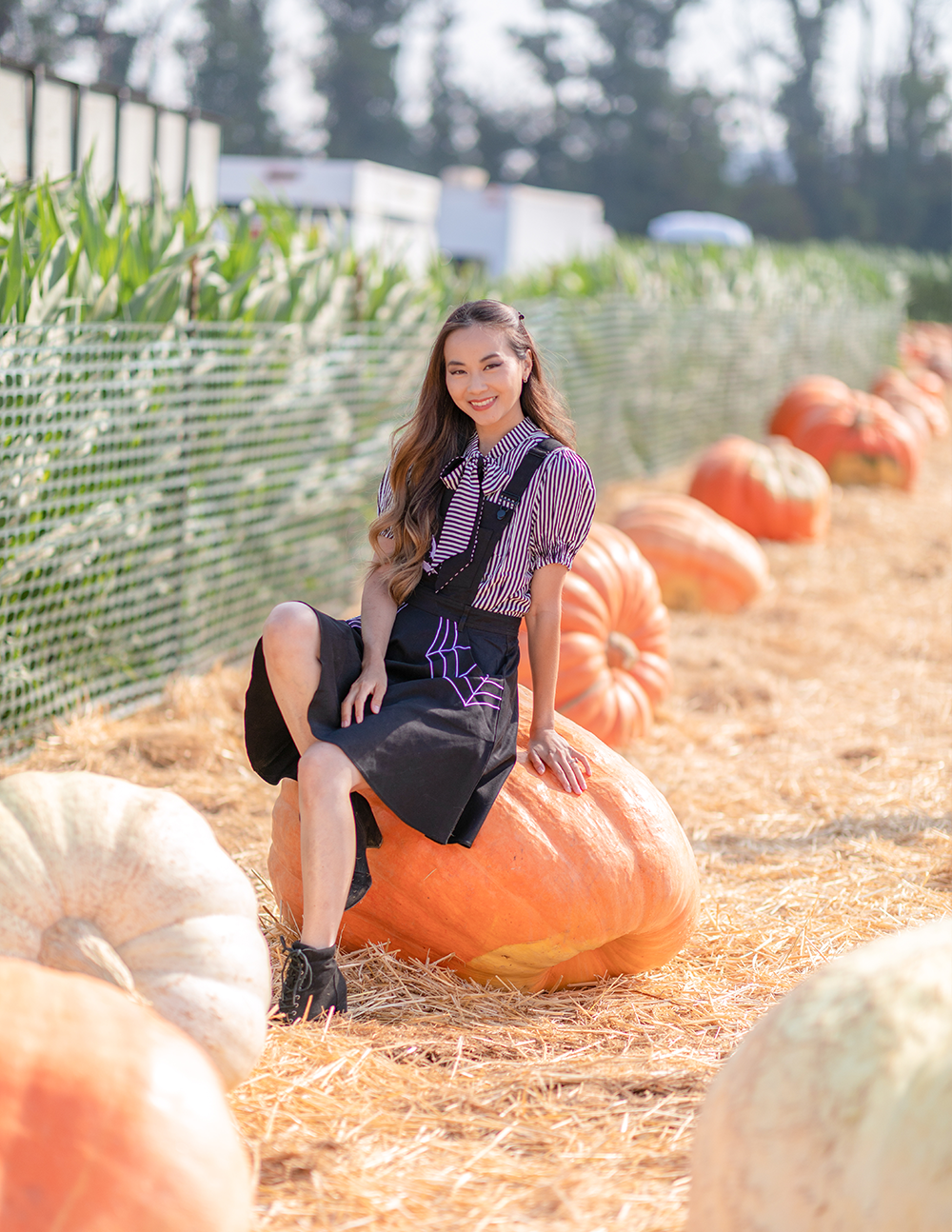 As such, I try to keep my Halloween looks a little more subdued, and choose pieces that I could possibly wear after Oct 31. But this is not one of those times! Ha! I definitely couldn't resist this cute bat and spider web pinafore. I mean, the spider webs frame the pockets! How could I not? I also love the length for the hotter days of fall, but it would be so easy to slip on a pair of sheer black tights for when it gets a little cooler.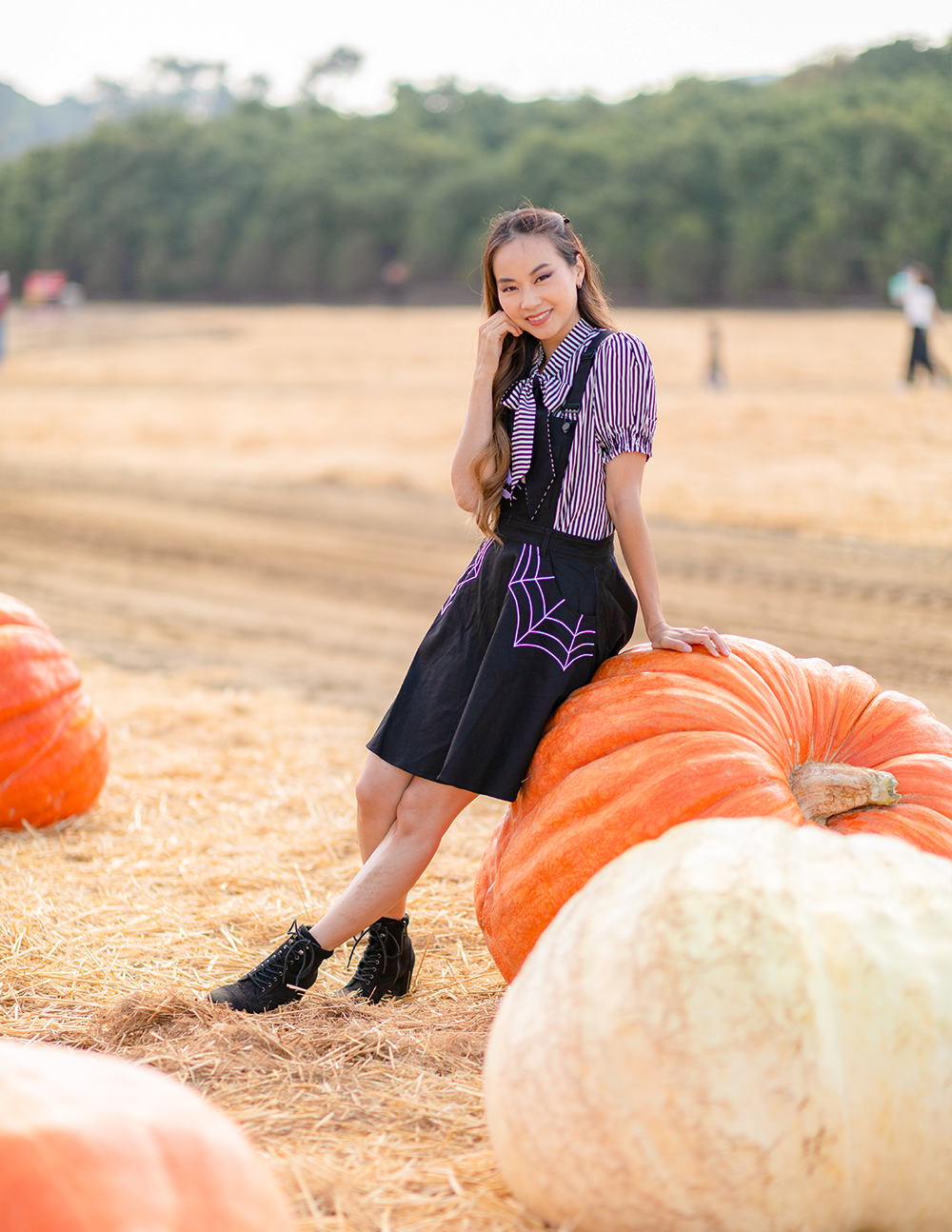 The striped black blouse is also a staple pattern of Halloween. Think Beetlejuice, or Jack Skellington. So paired with this pinafore is a no brainer, given that I will be serving your brains in a punch bowl come Oct 31. I also love that it comes with a large pussy bow neck tie. The black backing is just enough contrast against the stripes.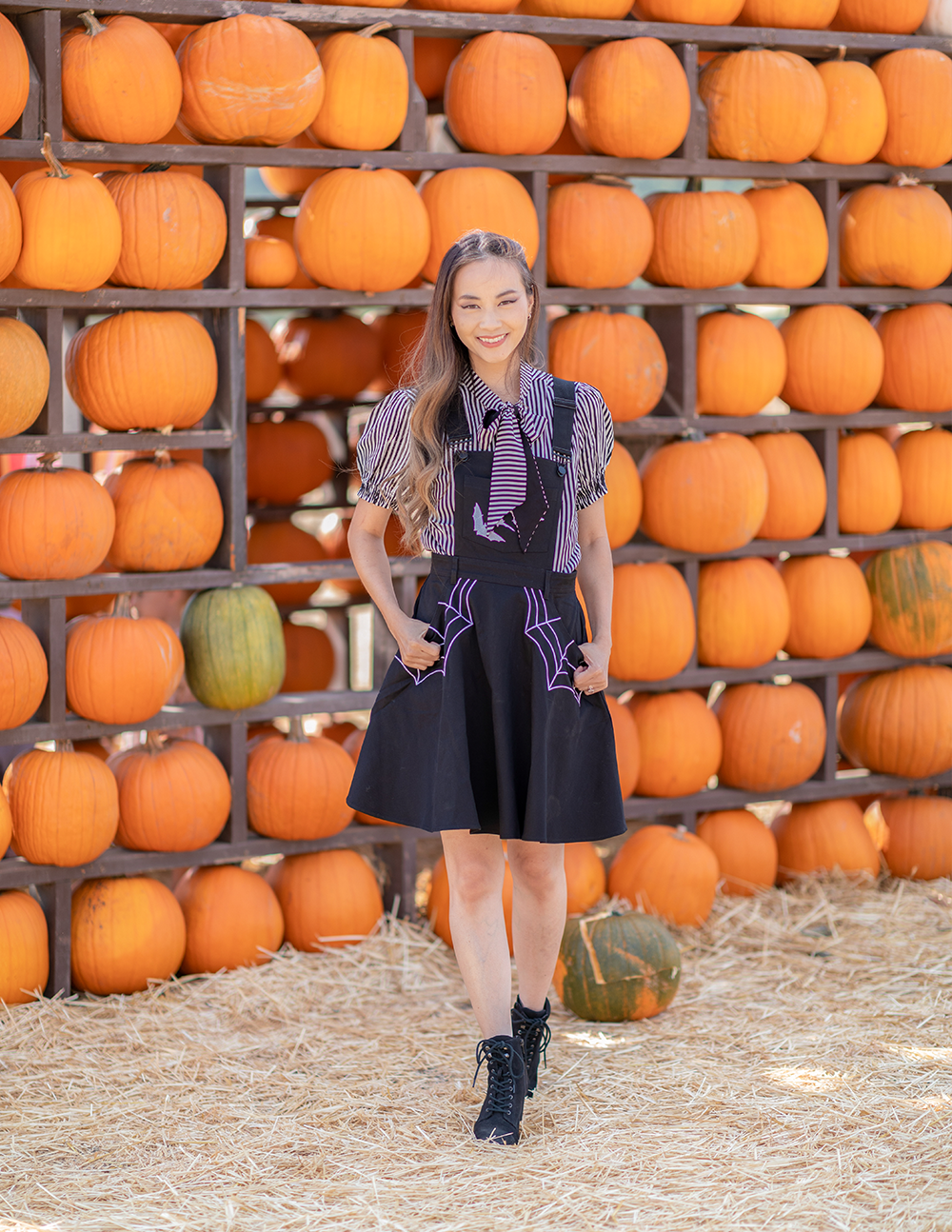 And there's really only one option of shoe to complete this whole look. You guessed it, it's your classing witchy bootie! I love the suede of mine, but leather probably works better. Especially when you're brewing your concoctions, and you get some spillage. It'll probably be easier to clean. But I've been wearing these booties since last Halloween and they have served me well!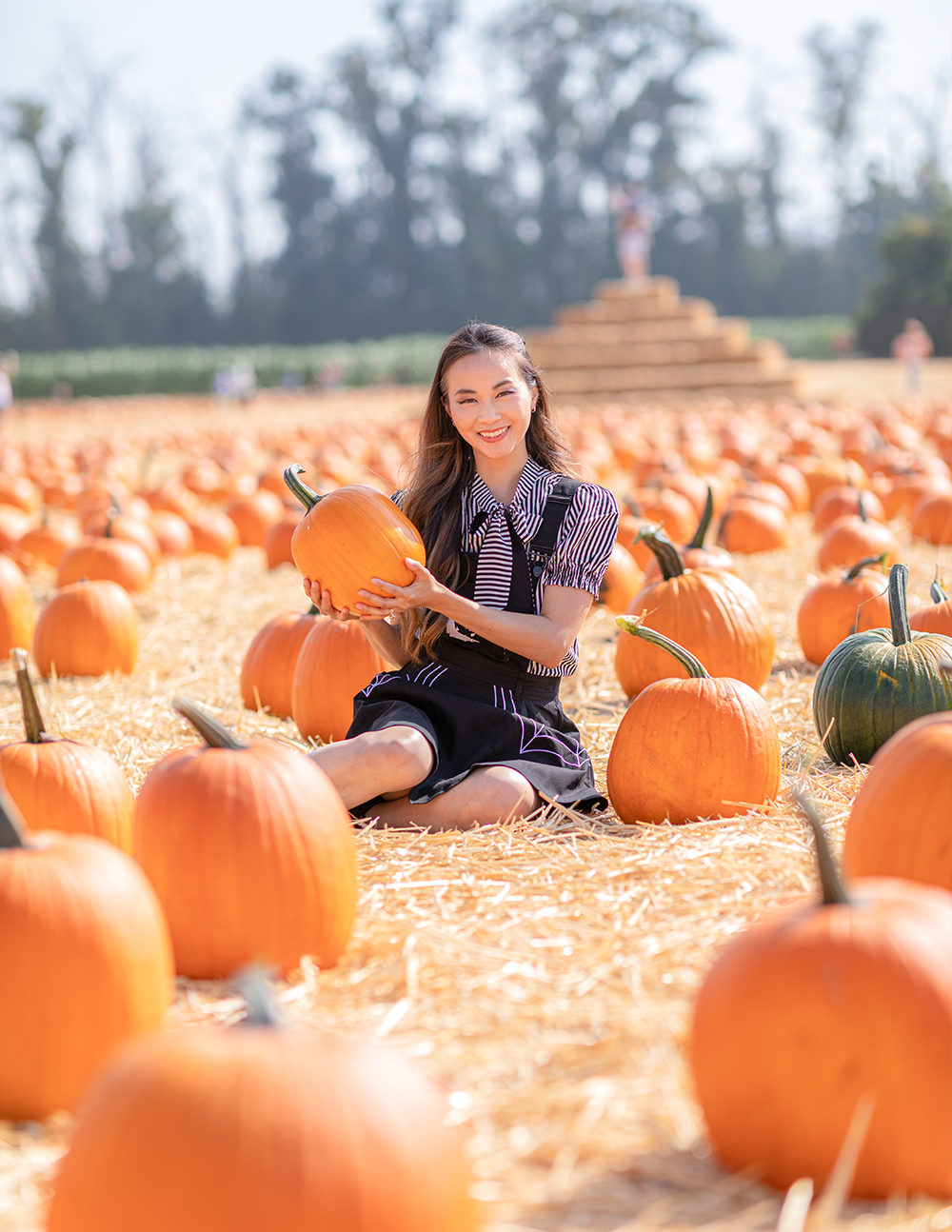 as always,