---
GREEN SQUARE NECK TOP s (C/O), POLKA DOT TULLE MAXI SKIRT s (C/O), Studded heels (similar), GOLD BELT, HAIRBOW
---
Bring out all the holiday trimmings, it's Christmas time, baby! If you aren't already sporting the reds, greens, plaids and sparkles, you better get on it! There are only 2 more weeks until Christmas, so you don't have much time left. And since we're all ready to make up for last year, it might be a good idea to cleanse your soul with some Christmas cheer.
I'm getting into the holiday spirit with this green sweater top, and I just can't get enough of these over-the-top gigot sleeves. It's got a square neck with a cute self-tie ribbon in the back. This top is unapologetically extra, just like you! It's also super comfy to wear thanks to the stretchy knit bodice.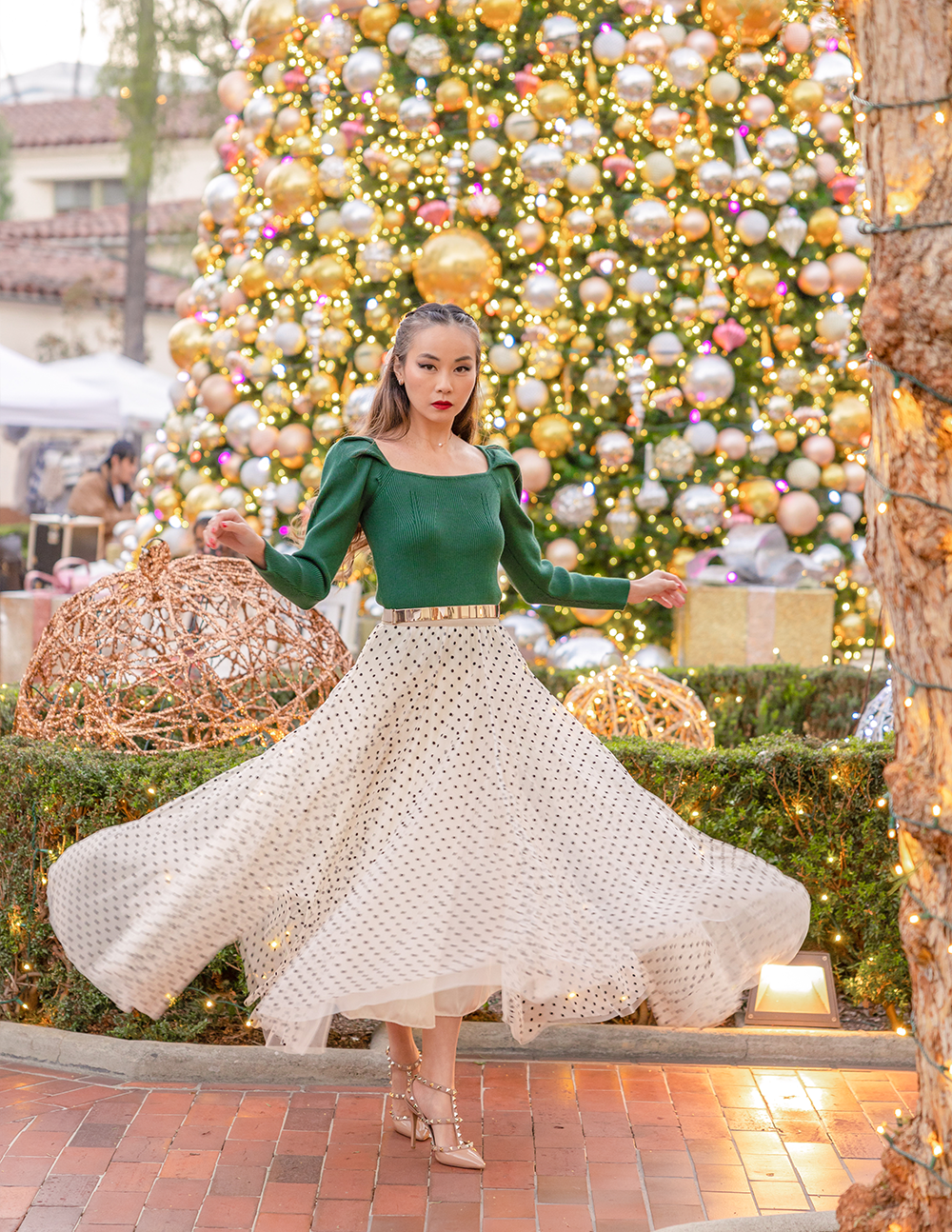 To balance out the strong shoulders of the structured top, I paired it with a soft tulle skirt that had extra fullness on the bottom. And when I say full, I mean FULL. There is seriously so much material in this skirt! It's the perfect creamy shade, and has little velvet polka dots all over.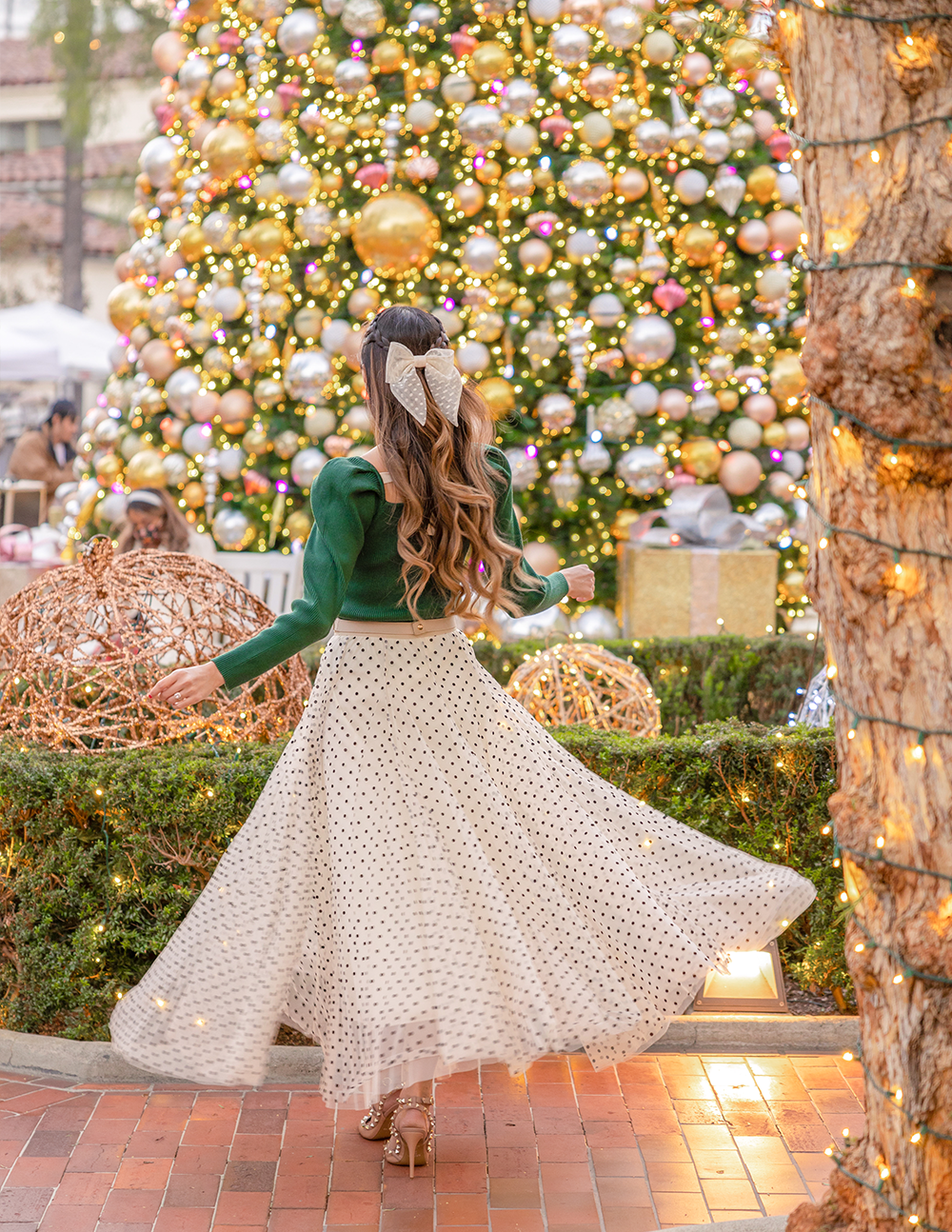 Topped everything off with a matching polka dot bow from my shop, a gold belt for some extra shine, and of course some studded heels, because every girl needs a pair of studded heels!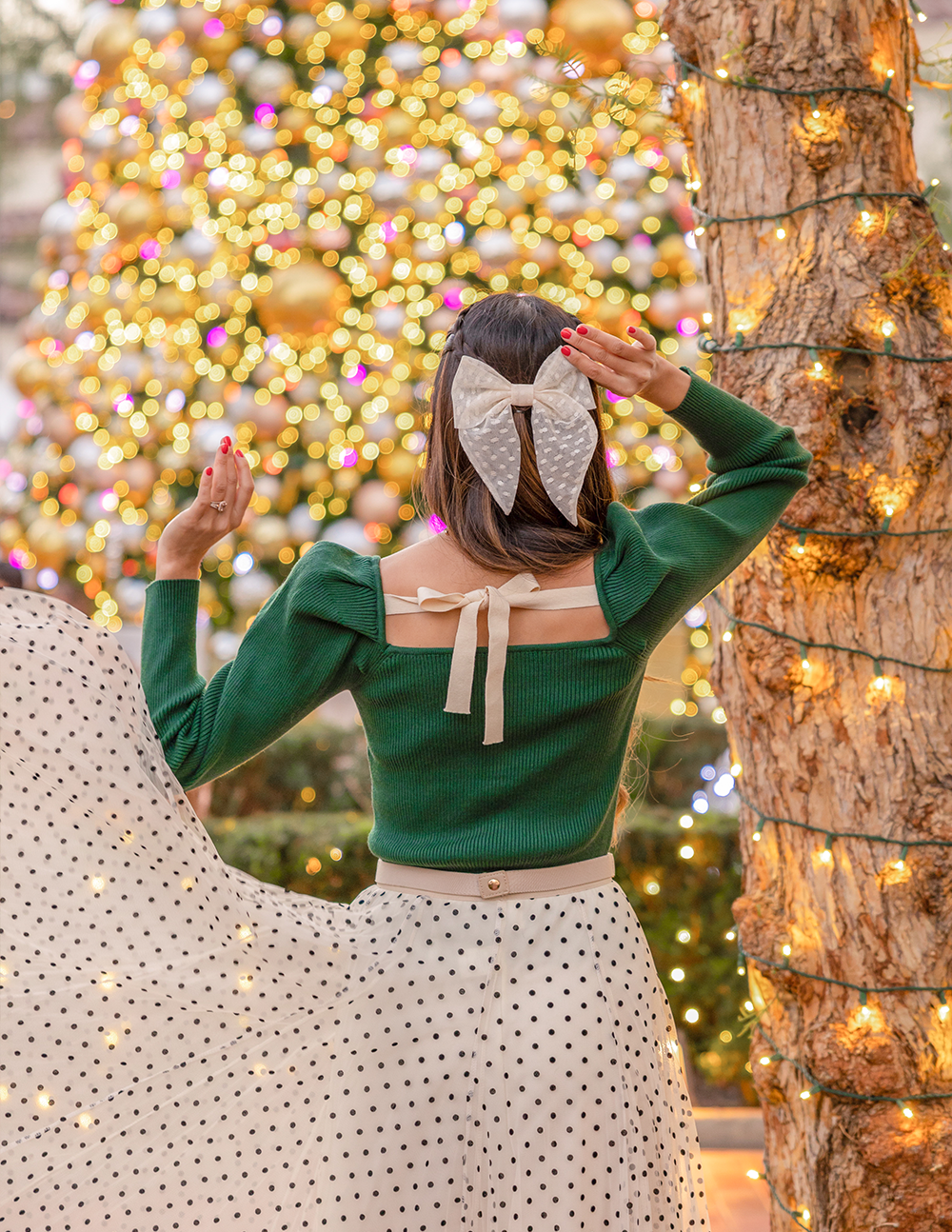 as always,