---
DRESS xs, Skirt (old; SIMILAR), TULLE SKIRT 2, PETTICOAT s, BELT s
---
Life needs a few more polka dots.
This is the outfit I put together for National Polka Dot Day. It's obviously inspired by Minnie Mouse. There are so many pieces to this outfit, let me break it down for you.
First, I'm wearing a midi dress as a base. It serves both as a top and as extra volume under the main skirt. I go into more detail about the dress here. It's currently sold out, but I've linked a few alternative options over there.
Because I don't yet own a proper petticoat, I improvised by slipping a tulle skirt under the dress, and then a cheap petticoat under the tulle skirt.
Here's where I had to get a little more creative. The dress was much longer than the main skirt, so I had to shorten it somehow. I put a belt on over the dress, then pulled some of the skirt portion up and over the belt like a muffin top. I did this until I reached the desired length. The added bonus of this method is that you get a nice chunk of volume right at the hips for a bigger flare out.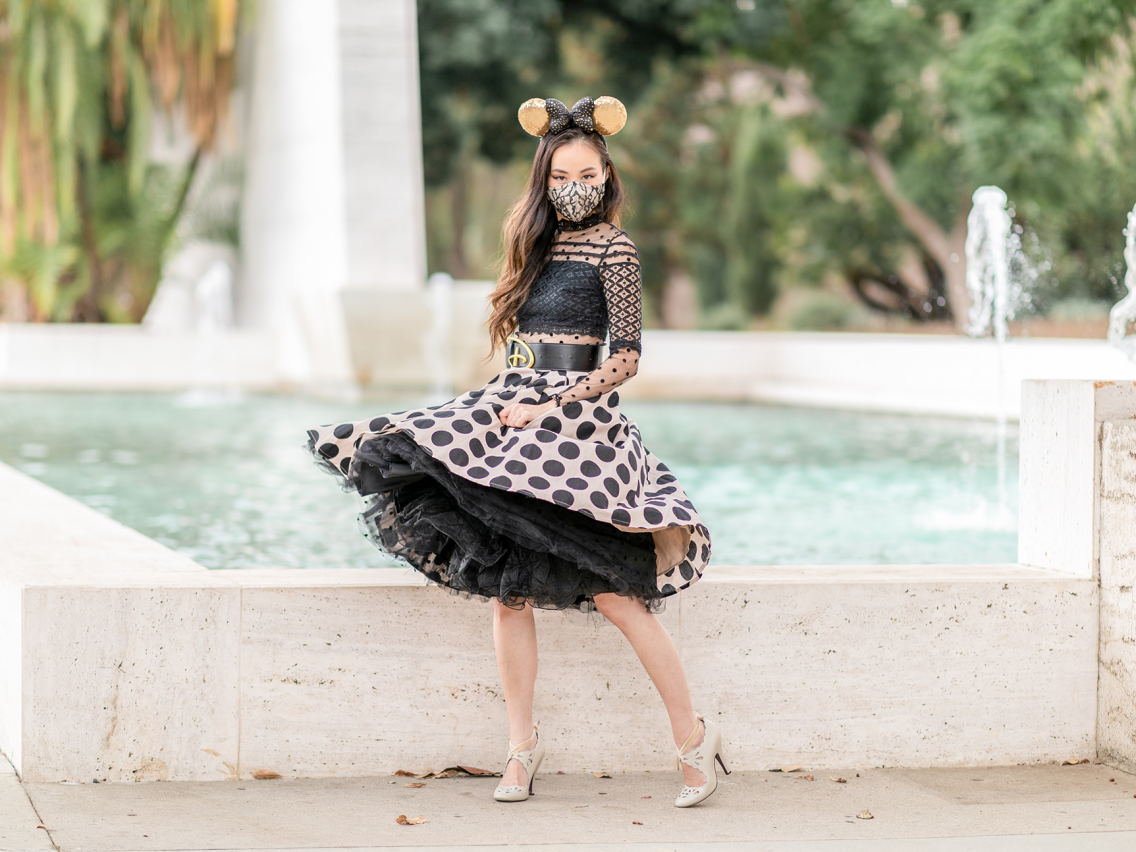 Once I did all that, and fluffed out all the layers, I slipped the main polka dot skirt over the top of everything. Then I took an extra wide belt to cinch the waist and control some of that muffin top volume, and topped it all off with black and gold Minnie ears.
as always,