---
ELBOW PATCH SWEATER s-m, HUNTER BOOTS sz7, FACE MASK m
---
To wear your heart on your sleeve isn't a very good plan; you should wear it inside, where it functions best. — Margaret Thatcher
I'm not really one to "wear my heart on my sleeve" as the saying goes. I'm actually quite the opposite and don't like to express my feelings very much. Most people after meeting me either tell me that I'm quiet or intimidating. And I've heard from my friends that I'm hard to read. I'm not great at communicating, but it's something I've been trying to get better at as I've gotten older.
So in the meantime, I'll let my clothes speak for me. I, over the past few months have acquired quite a few heart themed sweaters. And since Valentine's Day is coming up, now's a good time to snag one!
I've been eyeing this sweater from Chicwish for some time and when I finally got it, I loved it so much that I ended up getting it in the caramel color too (seen here). It's super soft and the quality isn't bad either. The best part is obviously the adorable heart patches on the elbows.
---
POM CARDIGAN s, LACE CAMI xs, HEADBAND
---
I've also really been into pom pom sweaters, and this cream cardigan is another I've added to my collection (others seen here in orange and lavender).  All of them are ridiculously comfy and are easily paired with jeans for an effortless put together look. They're also perfect for lounging around the house, because let's be honest, none of us are going anywhere any time soon (can this pandemic be over already??).
I've linked a few of my favorites, plus some others on my wish list.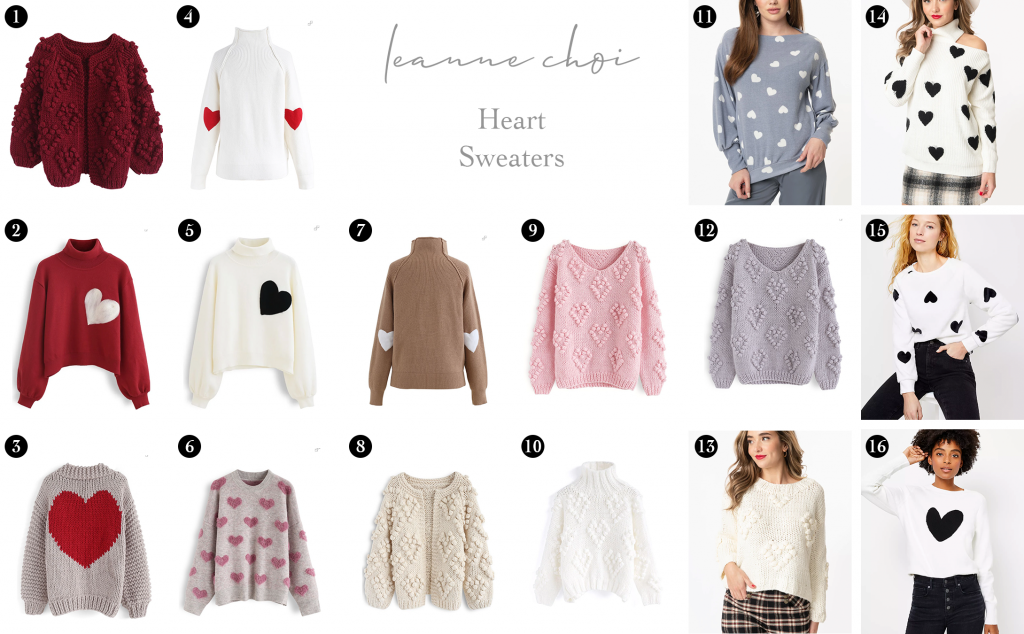 ---
---
as always,